Posts Tagged 'Gary Aguirre'
Posted by Larry Doyle on August 11th, 2014 9:38 AM |
If we thought that our nation's top financial cops had embraced the mantel of truly protecting the public interest, a recent story put forth by CNBC gives us serious reason to pause in that assessment.
This story addresses a leak inside the commission and generates far more questions than answers as to what is really going on inside the offices of the SEC.
Let's navigate, review, and critique how the SEC Probes Its Own Leak But Can't Find Culprit:
The inspector general of the Securities and Exchange Commission conducted an intensive, months-long dragnet in 2013 and 2014 involving phone, email and security searches to determine who inside the agency allegedly leaked information to the media about a closed commission meeting discussing the massive JPMorgan "London Whale" settlement, CNBC has learned.
Posted by Larry Doyle on July 31st, 2014 9:40 AM |
Not a day goes by in which the citizens of our nation are not forced to continue to wade through a financial-political-regulatory cesspool of real cronyism and corruption.
The stench from this menage-a-trois is overpowering. Transparency is the only real disinfectant.
Who provides that transparency? Whistleblowers.
We owe immeasurable thanks to our fellow brethren who have taken immeasurable personal and professional risks to expose real waste, fraud, and abuse emanating from that cesspool. In honor of these true patriots a resolution was passed earlier this week designating July 30, 2014 as National Whistleblower Appreciation Day.
Let's navigate. (more…)
Posted by Larry Doyle on June 30th, 2014 9:56 AM |
I sent a copy of this letter to the members of the Editorial Board of The New York Times this morning. 
To the Editorial Board of The New York Times

Re: Sunday Editorial, The Dark Pool Iceberg: Lawsuit Against Barclays Shows Need for More Scrutiny

Dear Mr. Rosenthal, et al,

I was pleased to read your editorial in this past Sunday's New York Times regarding the recent lawsuit brought by New York Attorney General Eric Schneiderman against Barclays for engaging in a 'pernicious fraud' within its equity division and specifically in the operation of its dark pool.

The allegations made by AG Schneiderman are supported by information provided by whistleblowers who had previously worked at Barclays. The outrage by investors and the public should be justifiably long and loud. The erosion of trust and confidence in Wall Street broadly speaking will continue to undermine our economy. We all suffer in the process. (more…)
Posted by Larry Doyle on April 11th, 2014 2:11 PM |
Last evening I was truly honored to share the forum of "It's Your Money and Your Life" with renowned securities lawyer and SEC whistleblower Gary Aguirre.
What has and still is going on within the realm of our financial regulators while corrosive practices such as high frequency trading and much more perpetuate on Wall Street? I strongly recommend you grab a second cup of coffee and find 40 minutes to listen to this interview:
Navigate accordingly.
Larry Doyle
Please order a hard copy or Kindle version of my book, In Bed with Wall Street: The Conspiracy Crippling Our Global Economy.
For those reading this via a syndicated outlet or by e-mail or another delivery, please visit the blog to comment on this piece of 'sense on cents.'

Please subscribe to all my work via e-mail.
The opinions expressed are my own. I am a proponent of real transparency within our markets so that investor confidence and investor protection can be achieved.
**********************************************************
On Saturday, April 12th (10pm EST, 7pmPST),  I will be on "It's Your Money and Your Life," an exceptionally popular radio show airing on KFMB-760AM in San Diego, California. I am incredibly pleased to highlight this interview.
Why will this show be so special? Joining me as a guest on the show is a true American hero, former SEC whistleblower Gary Aguirre. In my opinion, Gary Aguirre is a lawyer without peer and may be the only individual in the nation today who could be favorably compared to Ferdinand Pecora. I say that with no sense of hyperbole.
Please make sure to listen in to this show. I am confident you will not be disappointed. Listen LIVE at 7pm PST (10pm EST) on KFMB 760 AM or online here.
LD
Posted by Larry Doyle on April 25th, 2012 10:24 AM |
News this morning that an SEC attorney, in the midst of an investigation, blew the cover of a whistleblower might have been formerly thought of as inadvertent or unfortunate. America is no longer so naive.
The Wall Street Journal's lead story today highlights, Source's Cover Blown by SEC:
Federal securities regulators, in a sensitive breach, inadvertently revealed the identity of a whistleblower during a probe of a firm that ran a stock trading platform.  (more…)
Posted by Larry Doyle on January 9th, 2012 7:09 AM |
Later this month, Northwestern Law will be hosting its 39th Annual Securities Regulation Institute in Coronado, California. In light of everything that has occurred on Wall Street and in Washington, one might think this could be a lively conference as it looks to provide:
A timely analysis of recent laws and developments in the corporate and securities law fields presented by senior SEC officials and leading practitioners.
While reviewing the conference invitation, I am particularly intrigued by one workshop to be held on Friday morning, January 20th. What is this workshop? Who is involved? Why am I so intrigued? Please stick with me here as we preemptively try to connect some dots.
Posted by Larry Doyle on July 28th, 2011 7:31 AM |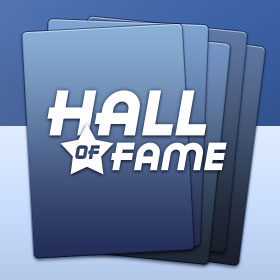 For those who love baseball, summer is not only a time for taking in a ballgame (like today's matinee at Fenway Park between our beloved 1st place Boston Red Sox and the Kansas City Royals) but also for paying a visit to the Hall of Fame.
Baseball fans of all ages love to make the pilgrimage to the hallowed hall in Cooperstown, New York.
Fans of Sense on Cents are well aware that yours truly has inducted worthy and deserving recipients into both wings of our own hall here over the course of the year. Just yesterday, I inducted Muddy Water's Carson Block into the Sense on Cents Hall of Fame.

While I take the boys to the ballpark, I hope readers, both new and old, may like to pay a visit to the Sense on Cents Halls of Fame and Shame a/o year end 2010.
I provided the following ceremonial tribute and induction at the end of last year.
Enjoy!! (more…)
Posted by Larry Doyle on February 17th, 2011 6:30 AM |
Regular readers may be accustomed to my designating the relationship between our financial industry and the political crowd as the "Wall Street-Washington incest." The technical term for this relationship is regulatory capture, as defined by our investing primer:
…the process by which regulatory agencies eventually come to be dominated by the very industries they were charged with regulating. Regulatory capture happens when a regulatory agency, formed to act in the public's interest, eventually acts in ways that benefit the industry it is supposed to be regulating, rather than the public.
Bingo!! That's the incestuous relationship we're talking about.
Is the game really on the up and up? How does regulatory capture work? Who are the financial cops really protecting?
Thank you to the number of readers who pointed out to me an amazing expose of regulatory capture written by Matt Taibbi in Rolling Stone. Taibbi provides extensive detail in writing, Why Isn't Wall Street in Jail? This article is a must read. (more…)