Posts Tagged 'question authority'
Posted by Larry Doyle on October 10th, 2012 10:03 AM |
Love him or hate him, Jack Welch did America a real public service last Friday. With his tweet minutes after the release of the seemingly incredulous employment report, Welch embraced a virtue long ago appreciated but now too easily dismissed, especially by those within the media.
What virtue is this?
QUESTION AUTHORITY!!
Some may think Welch was more making a statement rather than posing a question. I would view that as a matter of semantics.  (more…)
Tags: Jack Welch, Jack Welch editorial in Wall Street Journal, Jack Welch Kenneth Rogoff, Jack Welch response to October employment report, Jack Welch tweet, jack Welch twitter, Larry Doyle, question authority, the emperor has no clothes, these Chicago guys will do anything, Washington's emperor has no clothes
Posted in General | 5 Comments »
Posted by Larry Doyle on March 20th, 2012 9:01 AM |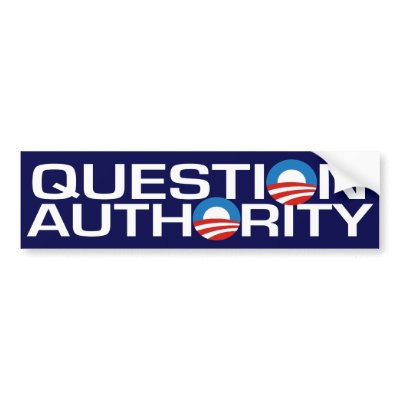 Don't believe anything that you read or hear and only half of what you see… 
Almost from the outset of launching my blog back in early 2009, I coined the phrase the Uncle Sam economy to describe the massive presence and ultimate takeover of so many parts of our economy by the old man. I cautioned people that Uncle Sam was not a good business partner.
What makes a good business partner?  Anybody involved in business knows there will be many times when you disagree with your partners. Disagreeing with partners will not kill a business relationship. What will kill a relationship? A lack of trust.
Given that we are all in business with Uncle Sam whether we like it or not, I ask, "Do you trust Uncle Sam?" (more…)
Tags: a lack of trust in America, can we trust the government, do you trust our government, do you trust Uncle Sam, game theory, Gary Aguirre, Harry Markopolos, how trustworthy is Uncle Sam, incredibly cynical about government, Kenneth Rogoff, Lan T. Pham, Neil Barofsky, question authority, trust in America, Uncle Sam economy, Wall Street-Washington incest, what makes a good business partner
Posted in General, Wall Street Washington Incest | 3 Comments »