Archive for December, 2011
Posted by Larry Doyle on December 31st, 2011 12:37 PM |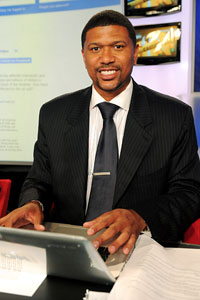 I am passionate about a number of things, including integrity, accountability, discipline, fairness, and opportunity.
I am not bashful in calling out those people whom I believe willingly and wantonly flout these virtues.
I also welcome heaping praise on those who not only embrace these virtues but then also go about doing something to promote them.
I typically immediately place these real American heroes into the Sense on Cents Hall of Fame. On that note and on this the final day of 2011, I welcome inducting Mr. Jalen Rose into our hallowed hall of heroes.  (more…)
Posted by Larry Doyle on December 28th, 2011 11:26 AM |
We often hear that those who do not learn from history are doomed to repeat it. Does anybody in the audience contest those words of wisdom?
Why do you think I hear from many former colleagues and other Wall Street insiders that we are very likely going to experience another economic crisis—or perhaps merely a prolonging of our current crisis—and accompanying significant market decline?
My 'sense on cents' indicates to me that we will have more economic and market turmoil for the very simple reason that our financial titans, our political leaders, and our nation as a whole have not embraced nor learned from the lessons of the past.  (more…)
Posted by Larry Doyle on December 28th, 2011 7:31 AM |
With the Iowa caucus now less than a week away, let's run an unscientific poll.
1. Whom do readers believe will win the Iowa caucus?
2. Whom do readers hope wins the Iowa caucus?
3. Whom do readers believe will be the ultimate Republican Presidential nominee?
4. Whom do readers believe presents the greatest chance to win the general election?
Please feel free to make any other editorial comments.
Larry Doyle
Posted by Larry Doyle on December 25th, 2011 8:00 AM |
To those who celebrate the birth of Christ and the blessings He brought to the world may you enjoy this day in all its glory. To those who celebrate Hanukkah, Kwanzaa, or another traditional form of worship may this season also bring you peace and happiness.
As we come together to enjoy the company of family and friends and to look forward to hopefully better days in 2012 I encourage you to look back and view our current state through the perspective of a story I first read and shared three years ago.
This story made such an impression on me that I am compelled to continue to spread its message of love, determination, strength, and courage.
Enjoy!!
A Christmas Tale — 1919, The Wall Street Journal, December 2008
By Hans von Spakovsky

It's easy to complain in the midst of a stressful holiday season. But my family has a unique remedy: We remember one special Christmas in 1919 that gave us the freedom and liberty we enjoy today. This will be the 89th anniversary of the year my father celebrated Christmas Eve deep in the snow-laden woods of Russia as he fled the Communist takeover of his homeland.
Posted by Larry Doyle on December 18th, 2011 7:35 PM |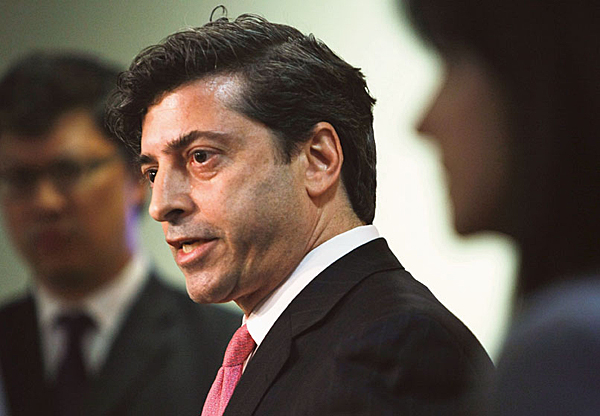 What do we think of the SEC's attempt to pursue former Freddie and Fannie CEOs Richard Syron and Daniel Mudd?
Is this a fully legitimate pursuit of justice against these executives? Could there be more than a whiff of political motivation on the part of the current administration buried in this pursuit?
As The New York Times reports the other day, SEC Accuses Fannie and Freddie Ex-Chiefs of Deception:
On Friday, S.E.C. officials trumpeted their actions in the Fannie and Freddie case as part of a renewed effort to crack down on wrongdoing at the highest levels of Wall Street and corporate America……….. (more…)
Posted by Larry Doyle on December 17th, 2011 12:41 PM |
I have no doubt that those within the senior executive suites on Wall Street along with their 'incestuous' colleagues in Washington and their financial regulatory 'cousins' would hope that the MF Global and Jon Corzine affair would fade into the sunset.
Well, those in our country who care about the virtues of truth, transparency, and integrity—along with the MF Global customers—have little interest in seeing this story go away, just like the cool $1.2 BILLION of supposedly segregated customer funds went away.
The stench of the demise of MF Global is so overpowering, but the need to determine what really happened to those customer funds is so great.
At the suggestion of a regular reader of Sense on Cents, I am compelled to launch a poll and take your pulse as to what you would like to see happen with Corzine and MF Global.  (more…)
Posted by Larry Doyle on December 16th, 2011 7:54 AM |
With many eyes focused on the ongoing demise within the Euro-zone, what about our own economy?
Is that proverbial light around the bend merely another train coming the other way? Or utilizing another railroad analogy, can our economic caboose continue to chug along under the weight and duress of so much excess capacity and baggage?
Well, given the fact that I have limited trust in economic releases from our friends in Washington, let's review a private survey of chief financial officers produced by Duke University, >>>> (more…)