Posts Tagged 'Jalen Rose'
Posted by Larry Doyle on January 1st, 2012 12:41 PM |
America wakes up this morning hopeful for a new year filled with peace and prosperity. Sense on Cents welcomes spreading our spirit of optimism.
Before we move forward, though, let's take an accounting of 2011 and induct those most deserving into our Sense on Cents' 2011 Halls of Fame and Shame.
Prior to our induction ceremony today, I am sure there are many in the crowd who may want to review our past award winners. On that note, I humbly submit:
Sense on Cents 2009 Halls of Fame and Shame
From the above Fame and Shame lists, I believe the top three in each Hall deserve special recognition. On that note, the medals go to the following: (more…)
Posted by Larry Doyle on December 31st, 2011 12:37 PM |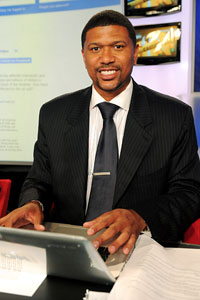 I am passionate about a number of things, including integrity, accountability, discipline, fairness, and opportunity.
I am not bashful in calling out those people whom I believe willingly and wantonly flout these virtues.
I also welcome heaping praise on those who not only embrace these virtues but then also go about doing something to promote them.
I typically immediately place these real American heroes into the Sense on Cents Hall of Fame. On that note and on this the final day of 2011, I welcome inducting Mr. Jalen Rose into our hallowed hall of heroes.  (more…)