Posts Tagged 'Mike Mayo'
Posted by Larry Doyle on January 1st, 2012 12:41 PM |
America wakes up this morning hopeful for a new year filled with peace and prosperity. Sense on Cents welcomes spreading our spirit of optimism.
Before we move forward, though, let's take an accounting of 2011 and induct those most deserving into our Sense on Cents' 2011 Halls of Fame and Shame.
Prior to our induction ceremony today, I am sure there are many in the crowd who may want to review our past award winners. On that note, I humbly submit:
Sense on Cents 2009 Halls of Fame and Shame
From the above Fame and Shame lists, I believe the top three in each Hall deserve special recognition. On that note, the medals go to the following: (more…)
Posted by Larry Doyle on November 6th, 2011 3:54 PM |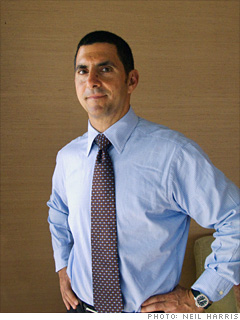 Mike Mayo is a highly regarded bank analyst on Wall Street. While Mike has had some outstanding calls over the course of his career, he is most widely regarded for 'taking the road less traveled' when it comes to speaking his mind and not merely serving as a shill for the institutions at which he has worked.
I write that not to denigrate those involved in research on Wall Street. Many research analysts on Wall Street are challenged to balance their career preservation interests against the desire of their employers to maximize revenues.
Mayo has uncannily distinguished himself for making hard calls which fly in the face of the institutional interest of the firms looking to gather client assets and sell investment products.  (more…)
Posted by Larry Doyle on October 30th, 2009 3:25 PM |
Why is the market breaking down today?
A number of analysts are pointing to comments by corporate titans, Wilbur Ross, George Soros, and bank analyst Mike Mayo.
What did Ross, Soros, and Mayo have to say? With all due respect, these corporate titans do not offer any new news. That said, let's navigate.
1. Wilbur Ross sees a pending crash in commercial real estate.
Really? Is this news? This story has been touted for the last 6 months. The banking system has well over a hundred billion in impending losses on commercial real estate.
In a Bloomberg interview as I write, Carl Icahn concurs with Ross' assessment. Icahn can't understand why REITS are currently as highly valued as they are.
2. George Soros also harps on the pending doom on the commercial real estate market. Additionally, he highlighted the fact that the American consumer can not and will not be the engine for global growth. Soros offered that the economy may slip back into recession.
Really? Is this news? George, please tell us something we don't know.
3. Mike Mayo, highly regarded banking analyst, highlights that Citigroup may very well have $10 billion in unrealized losses yet to take.
That's all? Really? I think Mayo is likely low by a significant margin.
Recall that the IMF projects global banking losses to total $3.4 trillion and that approximately just slightly more than half of those have been taken to date. Another $1.7 trillion in losses and Citigroup has only got $10 billion to recognize?
The fact is the overall economy remains mired somewhere between intensive care and critical condition despite what the wizards in Washington would have us believe.
Today's pullback in the market is not an indication of any real change in the economy. The economy is still quite ill. Today's pullback is an indication that the speculative money in a highly speculative market is sending a signal for "everybody out of the pool."
LD
Posted by Larry Doyle on April 6th, 2009 10:27 AM |
The key for the global markets and economy is the ability to refinance outstanding debt. In the absence of a viable asset securitization market, will banks provide financing for current loans to be refinanced as they come due? Please remember the asset securitization market represented approximately 40% of total lending, so we are talking about a MAJOR segment of the market.
As banks assess applications for loan refinancings, they will impose ever more stringent underwriting standards as they will most likely put these loans on their books. Consumers, small businesses, and major corporations that do not have solid balance sheets and income statements will NOT get new financing. What happens to the existing loans that can't get refinanced?  The process is as such:
1. loan becomes delinquent
2. loan defaults
3. lender forecloses and takes possession of asset
4. lender attempts to liquidate asset via sale, pressuring valuation of assets in that sector.
5. original lender books loss on non-performing asset
What does it all mean?  Losses on asset classes across the board. Can government programs plug the holes in the refinancing markets? Well, the Federal Reserve is known as the lender of last resort but their loans extend primarily to the banks themselves to plug holes in their balance sheets. The other governmental programs (TALF, PPIP) will hopefully restart the asset securitization markets and bring liquidity back in for refinancing. Will these programs hold the waves behind the dike? To a certain extent, but my recommendation is . . . get to higher ground. (more…)