Archive for October, 2011
Posted by Larry Doyle on October 27th, 2011 10:32 AM |
While the markets race higher today on the news of the European debt deal, our future economic landscape here in the United States remains squarely focused on the same two sectors today as it did three years ago. Those being, JOBS and HOUSING!!
Our employment problem is a function of many variables, but mostly a reflection of massive structural problems in many sectors of our economy.
On the housing front, far too many in Washington still seem to believe that they can stem the continued erosion in home values and foreclosures. When will they learn that market interference and manipulation do not work but only exacerbate the situation. (more…)
Posted by Larry Doyle on October 25th, 2011 7:35 PM |
Let there be no doubt that public pressure appropriately applied can bring real results in the midst of little courage displayed by far too many in the world of financial regulation. How so?
The North American Securities Adminstrators Association recently announced a settlement with E*Trade Securities LLC in which that financial institution will return approximately $100 million to firm clients who have had their funds frozen in ARS—those supposed cash surrogate money market alternative investments—since February 2008.
This settlement is better than any other settlement I have witnessed over the last three years. The specifics include:  (more…)
Posted by Larry Doyle on October 25th, 2011 9:24 AM |
Ray Dalio occupies a very special place in the Sense on Cents Hall of Fame.
Dalio is widely regarded as running the most successful money management operation in the world today, that being Bridgewater Associates.
While I certainly admire Dalio's financial acumen, I most appreciate Dalio's philosophical approach to the markets and the world as a whole. Our country would be in a far better position if we were able to get the political crowds in Washington and our state capitols to listen to and embrace Dalio's approach and his perpetual pursuit of the truth.
Dalio was recently interviewed by Charlie Rose. While the interview runs for 37 minutes, the wisdom Dalio shares lasts a lot longer than that. What does Dalio highlight?  (more…)
Posted by Larry Doyle on October 24th, 2011 8:23 AM |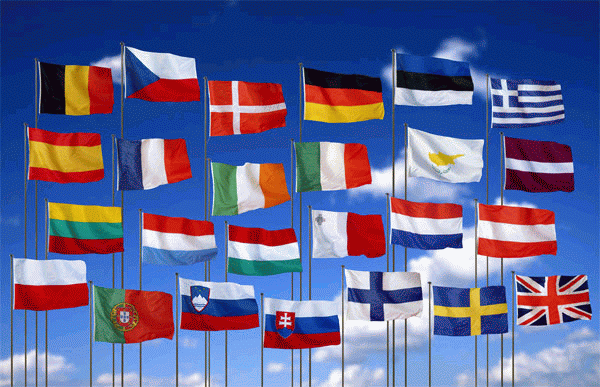 What does the future hold for the economies within the European Union and by extension the global economic landscape?
I have not written much about the situation within the EU over the last few months for the very simple reason that I have no trust or confidence in the parties involved. Do you?
Over the last few years we have witnessed various and sundry charades by private and public European entities to determine a path forward.
What has been a consistent theme within the charades played out on market participants?  (more…)
Posted by Larry Doyle on October 21st, 2011 7:00 AM |
"Justice is truth in action." ~ Benjamin Disraeli
Regular readers are very aware of my strong concerns about the lack of transparency emanating from Wall Street's self-regulatory organization FINRA (Financial Industry Regulatory Authority). Having first written about FINRA in January 2009, I have highlighted my concerns extensively over the better part of the last three years. (To reference my writing, go here, Sense on Cents/FINRA).
For a period of time, I thought I was shouting into the darkness regarding FINRA. I still maintain that FINRA specifically and Wall Street regulation as a whole remain great unknowns to an overwhelming percentage of our population including those involved in the markets. To this end, I am heartened when broadly distributed public periodicals address concerns I have held about FINRA for the last few years.
The widely respected financial magazine Forbes weighs in on FINRA just yesterday.  (more…)
Posted by Larry Doyle on October 20th, 2011 1:55 PM |
Should the Tea Party and Occupy Wall Street merge as I have proposed over the last few days? What are the chances that might happen?
Well, after my visit to the Occupy Wall Street demonstration in lower Manhattan yesterday I would think there are two chances of a merger between these two entities. None and even less than that.
Why so harsh in my assessment? (more…)
Posted by Larry Doyle on October 18th, 2011 5:11 PM |
Should the Tea Party and Occupy Wall Street try to join forces under the auspices that they have much more in common from a macro standpoint than what may differentiate them from a micro standpoint?
I would love to see these movements join together. I think a merger of these forces could lead to the third party our country so badly needs.
Comments left on my post yesterday, Let's Merge the Tea Party and Occupy Wall Street, covered a wide scope of thoughts and opinions.  I appreciated the range of views and personal experience with OWS shared by readers.  I understand that a merged entity would certainly not fit easily into any sort of politically defined group as we have come to expect.
Isn't that the point? Haven't we allowed ourselves to be defined by the media and the political establishment? Isn't it time that those who aspire for an unfiltered access to the truth turn the tables on the power bases in Washington, New York, and elsewhere? (more…)
Posted by Larry Doyle on October 17th, 2011 8:58 AM |
There is strength in numbers, right? No doubt.
There is also strength in scale, strong organization, defining one's place in the market and then accentuating all of the above.
Thanks to a loyal reader whose recent comment prompted me to think of how and why a merger of the Tea Party and Occupy Wall Street movements should occur.
Why do mergers work? In my opinion, successful mergers accomplish the following:
1. Define a need and opportunity within the marketplace.
2. Develop a unified vision in joining forces which looks for far reaching and grand common goals.
3. Agree to make the shared sacrifice which marginalizes those inside and outside the individual units which would prefer the status quo or a variation thereof.
4. Realize that prior to winning future battles, nothing can and will be accomplished unless there is an acceptance and agreement on the points above.
Against this backdrop, why do I think those involved in both the Tea Party and Occupy Wall Street movements should merge?  (more…)
Posted by Larry Doyle on October 16th, 2011 11:29 AM |
Mort Zuckerman is the Chairman of the Board of Boston Properties.  I have heard many a man in such a position equivocate when commenting on the economy, markets, and the political dynamic.
Equivocate? Yes, as in "talking one's position" or being excessively political. I certainly would not characterize Zuckerman in such a fashion.  (more…)
Posted by Larry Doyle on October 14th, 2011 10:50 AM |
Why is it that people always find it easy to shoot holes in other people's plans while not providing any outlines of their own? Time and again I witness that reality at play in business, politics, and almost every other pursuit.
To this end, I commend Republican Presidential candidate Herman Cain for at least presenting a plan which might serve as a blueprint for simplifying a tax code which is badly in need of reform.
Whether the plan is 9-9-9 or 10-10-10 or 11-11-11, I appreciate the concept of Cain's thinking for a few reasons. There is no doubt that it will widen the tax base. By requiring everybody to have some skin in the game, Americans broadly speaking should become more engaged in how our political system and government works. This development has got to be a good thing.  (more…)