Posts Tagged 'EU'
Posted by Larry Doyle on May 22nd, 2012 5:47 AM |
I love listening to and reading the thoughts of well informed financial pros.
All eyes and ears are justifiably tuned in to developments in Greece, Spain, and throughout the EU. Will Greece leave the EU and precipitate runs on the bank in other European nations?  Let's navigate and get the insights from industry insider, Michael Platt of Bluecrest Capital Management.
Platt has received significant attention in the marketplace recently as one of the traders on the other side of JP Morgan's losing credit bet.  Having 'harpooned' JP Morgan's London whale, Platt offers a wealth of valued perspectives on developments in Europe and on the situation at JP Morgan. He was interviewed recently on Bloomberg.   (more…)
Posted by Larry Doyle on April 27th, 2012 11:26 AM |
Think Spain is speeding on its way over the proverbial cliff? Let's emphasize the "speeding".
Continuing on our focus today of issues within the EU, Spain — merely the 9th largest economy in the world — announced today that its unemployment rate hit 24.4%. For purposes of context, that rate stood at a relatively mild 7.9% in 2007. 
OUCH…24.4% unemployment is a whole lot of pain!!!  (more…)
Posted by Larry Doyle on November 17th, 2011 10:36 AM |
What will be the end game for the European Union? Clearly the EU will not and cannot maintain the status quo.
With contagion clearly spreading throughout the EU and by extension the global economy, the stakes within the EU are raised almost on a daily basis. Where will this end up?
Who knows but what we do know is that the "road to perdition" or some form of "extended purgatory" will ultimately run not through Brussels, nor London, nor Paris, nor Athens, nor Rome but through the German capital of Berlin.
What are the Germans thinking? What might they have in store?  (more…)
Posted by Larry Doyle on October 24th, 2011 8:23 AM |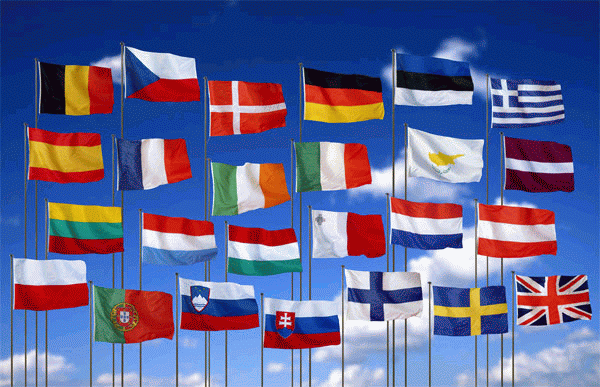 What does the future hold for the economies within the European Union and by extension the global economic landscape?
I have not written much about the situation within the EU over the last few months for the very simple reason that I have no trust or confidence in the parties involved. Do you?
Over the last few years we have witnessed various and sundry charades by private and public European entities to determine a path forward.
What has been a consistent theme within the charades played out on market participants?  (more…)
Posted by Larry Doyle on May 31st, 2011 7:43 AM |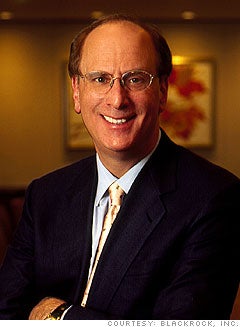 Here we go again.
Who is going to pay for the massive embedded losses in the European sovereign credits of Greece, Portugal, and elsewhere? Will it be the bondholders, primarily the European banks, or will it be the European citizens and taxpayers?
While this European "can was kicked down the road" over the last few years, the market pressure is increasing on Greece primarily but other European sovereigns as well. What might happen in this ultimate game of "financial chicken"? Who and what will break first?
Well the "king of Wall Street", Larry Fink, just stated on a Bloomberg interview that prior to any restructuring of sovereign credits occurring, the European banking system as a whole needs to be recapitalized and restructured. Fink actually stated that the European banks need what we here in America know as TARP (Troubled Asset Recovery Program). The TARP was in actuality nothing more than a massive bailout of the banks by the government. (more…)
Posted by Larry Doyle on July 26th, 2010 3:19 PM |
"Was ist das, LD?" What is this, you ask?
Did you inadvertently hit your keyboard and Sense on Cents is now being delivered in German?  No, don't worry about that. Although I have always had a strong interest in the German language and history, my language skills have faded over the years. That said, I think readers should be able to figure out the key German word in my title. (I hope my grammar is correct!!)
In light of the European Bank Stress Tests released on Friday, I am compelled to highlight the fact that for a number of German banks there was "No Transparency with These Tests." How so? (more…)
Posted by Larry Doyle on July 23rd, 2010 6:52 AM |
All eyes will turn toward Europe this afternoon for the much anticipated release of the Euro-style Bank Stress Tests. Those who truly embrace real 'sense on cents' know that the process and the data are far more important than the actual results. Why is that? If these tests are charades or nothing more than 'garbage in,' then the results will most assuredly be 'garbage out.'
On this note, let's review a few comments from a Bloomberg preview of these tests. Bloomberg reports, Success for Stress Tests Hinges on Data, Not Failures:
1. The success of the European Union's bank stress tests hinges on how much detail regulators provide about the basis for their conclusions, not on the number of lenders that fail, investors said. (more…)
Posted by Larry Doyle on July 7th, 2010 5:30 AM |
Should the European Union run bank stress tests or not? While that question has been hotly debated over the last few months, we received an answer today from one of the most highly respected economists in the world. Who might that be? Harvard's Kenneth Rogoff, a Thought Leader and Sense on Cents Economic All-Star.
I have often referenced Rogoff's work over the last eighteen months (go here) and hold him in the highest possible regard. So, about those European banks and the hotly debated stress tests? What does Rogoff think? Are you sitting down?
In a Bloomberg commentary, European Banks' Hidden Losses Threaten EU Stress Test, we learn: (more…)
Posted by Larry Doyle on June 23rd, 2010 12:35 PM |
Living beyond one's means is a path to long term pain. That path is not in front of us, but rather is upon our nation and many others around the world.
The cost of funding the global government debt and deficits will continue to serve as a drag on our economic future. While financial wizards may believe the debts can be postponed, the simple fact is in the midst of a sluggish economy, global governments will not generate sufficient tax revenues to fund spending programs and the deficits. What does this mean? Lessened spending, increased taxes, and assorted other measures of fiscal austerity.
The Financial Times provides a fabulous review on this topic today in writing, Public Finances: Daunted by Deficits: >>> (more…)