Posts Tagged 'European banks'
Posted by Larry Doyle on May 31st, 2011 7:43 AM |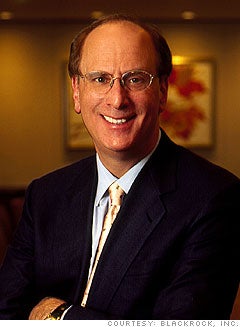 Here we go again.
Who is going to pay for the massive embedded losses in the European sovereign credits of Greece, Portugal, and elsewhere? Will it be the bondholders, primarily the European banks, or will it be the European citizens and taxpayers?
While this European "can was kicked down the road" over the last few years, the market pressure is increasing on Greece primarily but other European sovereigns as well. What might happen in this ultimate game of "financial chicken"? Who and what will break first?
Well the "king of Wall Street", Larry Fink, just stated on a Bloomberg interview that prior to any restructuring of sovereign credits occurring, the European banking system as a whole needs to be recapitalized and restructured. Fink actually stated that the European banks need what we here in America know as TARP (Troubled Asset Recovery Program). The TARP was in actuality nothing more than a massive bailout of the banks by the government. (more…)
Posted by Larry Doyle on September 7th, 2010 6:53 AM |
I have long since given up the belief that our government officials and financial regulators will demand real transparency and full disclosure in the pursuit of unquestioned integrity across our economic landscape. While some may deem me overly cynical for that statement, too much proof and too many situations leave me no other choice. Where do we witness more financial artifice this morning? Let's look across the pond.
In late July, I questioned the integrity of the European Bank Stress Tests and wrote, Will European Bank Stress Tests Be "Garbage In, Garbage Out?":
All eyes will turn toward Europe this afternoon for the much anticipated release of the Euro-style Bank Stress Tests. Those who truly embrace real 'sense on cents' know that the process and the data are far more important than the actual results. Why is that? If these tests are charades or nothing more than 'garbage in,' then the results will most assuredly be 'garbage out.'
Well, while gullible investors and government officials worldwide may not care to know the real state of the European banks, those of us who truly treasure 'sense on cents' are not surprised to now see European financial sewage streaming across the newswire. (more…)
Posted by Larry Doyle on July 7th, 2010 5:30 AM |
Should the European Union run bank stress tests or not? While that question has been hotly debated over the last few months, we received an answer today from one of the most highly respected economists in the world. Who might that be? Harvard's Kenneth Rogoff, a Thought Leader and Sense on Cents Economic All-Star.
I have often referenced Rogoff's work over the last eighteen months (go here) and hold him in the highest possible regard. So, about those European banks and the hotly debated stress tests? What does Rogoff think? Are you sitting down?
In a Bloomberg commentary, European Banks' Hidden Losses Threaten EU Stress Test, we learn: (more…)
Posted by Larry Doyle on March 3rd, 2009 6:10 AM |
In very short order, I have gained a deep respect and regard for our Economic All-Star, John Mauldin. I have come to appreciate that Mauldin and I view the market through the same lens focused on the global economy. While many media outlets focus on the day to day, if not hour to hour trading activity, I believe they are truly missing the forest for the trees.
While I have written twice over the last week about eastern Europe being the weakest link in the world of global finance, Mauldin and his colleague Niels Jensen of Absolute Return Partners provided insights and analysis that is numbing.
Why is George Soros short the euro? Let me provide a synopsis of Mauldin's and Jensen's "Europe On the Ropes." Assuming those visiting Sense on Cents have an interest in the markets and economy, this piece is somewhat lengthy, but a MUST READ!! A link is provided at the end of my review. (more…)