Posts Tagged 'kick the can down the road'
Posted by Larry Doyle on March 21st, 2012 8:36 AM |
More and more we see central bankers around the world — but especially here at home and within the EU — engaged in financial repression as THE means to solve our economic woes.
What is financial repression?
A term that describes measures by which governments channel funds to themselves as a form of debt reduction. This concept was introduced in 1973 by Stanford economists Edward S. Shaw and Ronald I. McKinnon. Financial repression can include such measures as directed lending to the government, caps on interest rates, regulation of capital movement between countries and a tighter association between government and banks.
What are the challenges faced by investors in an era of financial repression? (more…)
Posted by Larry Doyle on May 31st, 2011 7:43 AM |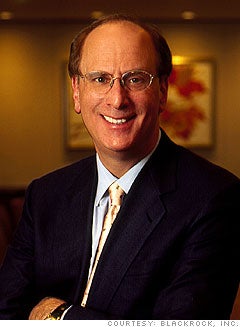 Here we go again.
Who is going to pay for the massive embedded losses in the European sovereign credits of Greece, Portugal, and elsewhere? Will it be the bondholders, primarily the European banks, or will it be the European citizens and taxpayers?
While this European "can was kicked down the road" over the last few years, the market pressure is increasing on Greece primarily but other European sovereigns as well. What might happen in this ultimate game of "financial chicken"? Who and what will break first?
Well the "king of Wall Street", Larry Fink, just stated on a Bloomberg interview that prior to any restructuring of sovereign credits occurring, the European banking system as a whole needs to be recapitalized and restructured. Fink actually stated that the European banks need what we here in America know as TARP (Troubled Asset Recovery Program). The TARP was in actuality nothing more than a massive bailout of the banks by the government. (more…)
Posted by Larry Doyle on June 14th, 2010 11:45 AM |
While the United States has very clearly chosen the Japanese path of 'kicking the can down the road' to deal with our current economic crisis, the Republic of Ireland has chosen the Swedish approach of 'take your medicine as quickly as possible.' Economists and analysts will debate the merits and shortcomings of each style for a long time. That said, is there anything we can learn currently from our friends in Ireland? (more…)