Archive for July, 2011
Posted by Larry Doyle on July 29th, 2011 9:14 AM |
While economists up and down Wall Street express real surprise at the GDP reports this morning, regular readers of this blog hopefully recall the siren sounded by the Economic Cycle Research Institute in mid-May.
I highlighted the ECRI's warning at that time in writing, ECRI Forecasting Global Economic Slowdown,
The ECRI clearly has a strong pedigree. More importantly the ECRI is not compromised by an existing relationship with a global investment bank or another entity looking to sell financial products. Against that backdrop, the crowd at the ECRI sees storm clouds on the horizon. Just yesterday IBD released a report covering ECRI's forecast entitled Cruel Summer?>>>>>>>> (more…)
Posted by Larry Doyle on July 28th, 2011 7:31 AM |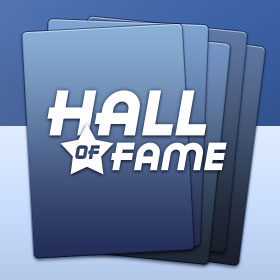 For those who love baseball, summer is not only a time for taking in a ballgame (like today's matinee at Fenway Park between our beloved 1st place Boston Red Sox and the Kansas City Royals) but also for paying a visit to the Hall of Fame.
Baseball fans of all ages love to make the pilgrimage to the hallowed hall in Cooperstown, New York.
Fans of Sense on Cents are well aware that yours truly has inducted worthy and deserving recipients into both wings of our own hall here over the course of the year. Just yesterday, I inducted Muddy Water's Carson Block into the Sense on Cents Hall of Fame.

While I take the boys to the ballpark, I hope readers, both new and old, may like to pay a visit to the Sense on Cents Halls of Fame and Shame a/o year end 2010.
I provided the following ceremonial tribute and induction at the end of last year.
Enjoy!! (more…)
Posted by Larry Doyle on July 27th, 2011 12:55 PM |
If this 5-minute video clip does not capture the spirit and rage that is boiling in our nation, I do not know what does.
I thank the regular reader who shared this with me. I commend Jim Garvin for standing up, speaking out, and sharing a healthy dose of 'sense on cents' in the process.
If you feel Jim's pain and share his concerns, as I do, then spread his message. (more…)
Posted by Larry Doyle on July 27th, 2011 8:46 AM |
With the United States on the precipice of having its AAA credit rating downgraded, there would clearly seem to be a new world order dawning.
Many investors have already shifted their portfolios to increase holdings in emerging markets. Which region has generated the greatest focus? Asia.
Many view Asia and specifically those nations running large fiscal surpluses as being best positioned to prosper and profit as we move further into this century. The Peoples Republic of China garners the greatest interest by many global investors based upon its size, scope, and power.
Well, not unlike those who went west here in America in the mid-1800s, those seeking riches over the Great Wall had best be very careful. Who can run some interference for us and help us navigate this corner of our global economic landscape? (more…)
Posted by Larry Doyle on July 26th, 2011 8:21 AM |
37 months and counting and still thousands of Americans holding untold billions of dollars in frozen auction-rate securities await the return of THEIR money.
The question of whether the injustice of all that went on in the ARS scandal might ever truly see the light of day seems to have long since been dismissed. Regrettably that fact would seem to mitigate a full understanding of the ARS mess and minimize the lessons that may otherwise have been learned by future generations. What a shame!!
Despite these realities, the fight goes on supported by the billions of reasons that may appear to be frozen in those outstanding ARS but are very much alive.
I have always maintained that the ARS market was the greatest scam ever perpetrated on Wall Street. What is new on the ARS front? (more…)
Posted by Larry Doyle on July 25th, 2011 7:24 AM |
Why do Americans get so fixated on the personally destructive stories of Casey Anthony, Dominique Strauss-Kahn, Anthony Weiner, and the like?
Because watching and listening to the dysfunction on display in Washington is typically too painful and too much to bear.
Although some in Washington would pass off our current debate on raising the debt ceiling as the ugly underside of the best political system in the world, I would maintain that the ugliness has gone to an entirely new level.
All Americans are suffering in the process.
Regardless of your political leanings, the style and manner in which the current political debate is playing out displays both real dysfunction and a resulting lack of credibility in the eyes of global investors. We are supposedly the leaders of the free world? Really? (more…)
Posted by Larry Doyle on July 21st, 2011 8:33 AM |
With fiscal deficits stretching out as far as the eye can see and politicians focused largely on tomorrow's polling numbers or their next election, who the hell really minds the store in Washington?
All too often we hear Washington politicians "talk the talk" of rooting out waste, fraud, and corruption, but who and how many of these pols legitimately "walk the walk"?
Where are the real statesmen in Washington who are truly willing to put our nation first rather than looking the other way or playing the game under the guise of politics or 'that's just how it works'.
Really? Our nation is broke. IT AIN'T WORKING!!! (more…)
Posted by Larry Doyle on July 20th, 2011 8:49 AM |
Would your blood start to boil if you felt a hand in your back pocket going for your wallet? Damn right it would.
Then your blood should also boil when the topic of financial regulatory reform comes up. Why?
For the very simple reason that the quality of our financial regulations has an enormous impact on that hand reaching for your wallet.
Do you have confidence that either the crowds on Wall Street or in Washington will truly and effectively protect you from that hand? Not much, right? Me neither. Who will?  (more…)
Posted by Larry Doyle on July 19th, 2011 5:34 AM |
I will readily admit I am not a big fan of CNBC's Jim Cramer. Perhaps it is more Jim Cramer's style than his substance but for whatever reasons, I very rarely watch his show or follow his work.
I will also readily admit I am a HUGE fan of Themis Trading's Joe Saluzzi. Based upon both style and substance, Joe Saluzzi, his sidekick Sal Arnuk and the team at Themis Trading are all worthy of immediate elevation into the upper echelon of the Sense on Cents Hall of Fame.
While a huge fan of Joe, Sal and Themis, and less a fan of Cramer, how uncanny that I am here this morning touting all of them for promoting real 'sense on cents' in defining the true nature of our equity exchanges. (more…)