Posts Tagged 'Ruthless by Phil Trupp'
Posted by Larry Doyle on July 28th, 2011 7:31 AM |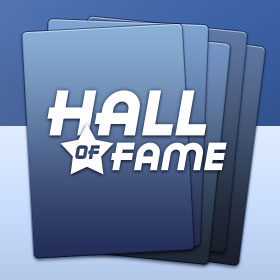 For those who love baseball, summer is not only a time for taking in a ballgame (like today's matinee at Fenway Park between our beloved 1st place Boston Red Sox and the Kansas City Royals) but also for paying a visit to the Hall of Fame.
Baseball fans of all ages love to make the pilgrimage to the hallowed hall in Cooperstown, New York.
Fans of Sense on Cents are well aware that yours truly has inducted worthy and deserving recipients into both wings of our own hall here over the course of the year. Just yesterday, I inducted Muddy Water's Carson Block into the Sense on Cents Hall of Fame.

While I take the boys to the ballpark, I hope readers, both new and old, may like to pay a visit to the Sense on Cents Halls of Fame and Shame a/o year end 2010.
I provided the following ceremonial tribute and induction at the end of last year.
Enjoy!! (more…)
Posted by Larry Doyle on October 10th, 2010 12:01 PM |
I can not recall how I first crossed path with Phil Trupp in the spring of 2009. That said, I am glad I did. Phil is a genuine American hero for his dogged pursuit of the truth and his simultaneous elevation of virtues our country needs. I interviewed him twice on No Quarter Radio's Sense on Cents with Larry Doyle. I look forward to meeting him personally next week at the National Press Club in Washington for the official book launch of his highly acclaimed, Ruthless: How Enraged Investors Reclaimed Their Investments…and Beat Wall Street.
If you are dismayed by the ongoing steep slope of our economic landscape, take heart that there are people like Phil Trupp who are willing to fight for what is right and stand up to regulators, government officials, financial behemoths, and a compliant media. This short 5-minute clip promoting his book exposing all of the failings embedded in the massive scam encompassing auction-rate securities will give you a nice shot of adrenaline and inspiration.
Watch the clip…and then buy the book because the fight is a long way from being over.
Larry Doyle
Please subscribe to all my work via e-mail, an RSS feed, on Twitter or Facebook.
I have no affiliation or business interest with any entity referenced in this commentary. As President of Greenwich Investment Management, an SEC regulated privately held registered investment adviser, I am merely a proponent of real transparency within our markets so that investor confidence and investor protection can be achieved.
Posted by Larry Doyle on September 12th, 2010 11:24 AM |
From despair may come opportunity but, as Phil Trupp's Ruthless so cogently details, from despair can also come real inspiration.
The trying times that have resulted from our economic crisis have generated the opportunity for many analysts, bloggers, authors, and publishers to produce works which would help people truly understand the fundamentals of our economic crisis and how they developed. All too often, I have seen these works try to go inside Wall Street and disect the inner workings of our financial architecture. Regrettably, all too often, these works merely look to expose or excoriate those within our financial industry while they do not truly educate investors and American citizens at large. While some of the works are somewhat enlightening, I had yet to read or witness a body of work that connects the massive failings on Wall Street to the personal lives of those on Main Street. Until now. (more…)