Posts Tagged 'Simon Johnson'
Posted by Larry Doyle on September 17th, 2013 9:15 AM |
On a daily basis we now get fed less than comprehensive if not fully distorted views of the last 5 years by an array of politicians, industry sponsored economists, and assorted other puppets.
While the airwaves and other outlets are filled with much of this noise, let's take a step back so we can get the wide-angled view as to what has really transpired within our nation and the global economy. To do so, lets check in with Sense on Cents Hall of Famer Simon Johnson who provided a prescient view as to what was — and is — really going across a wide swath of our economic landscape.
In a Sense on Cents "past is prologue" classic, Johnson wrote back in 2009 in The Atlantic:  (more…)
Posted by Larry Doyle on May 23rd, 2013 9:05 AM |
Incestuous activity in every fashion is a destructive and corruptible force. Would anybody hoping to be regarded as a serious, credible individual dare say, "Hey, I think incestuous activity is actually pretty good."
Certainly not, although those engaged in the behaviors may appreciate the benefits that accrue to them without wanting them brought to light.
On that  note, the incestuous dynamic that defines the Wall Street-Washington-Regulatory menage-a-trois continues to thrive. You don't have to take my word for it. Let's listen to what Simon Johnson, former chief economist of the IMF, professor at MIT Sloan, and a senior fellow at the Peterson Institute for International Economics has to say on this topic.  (more…)
Posted by Larry Doyle on March 3rd, 2012 8:05 AM |
While most people see the trees, the waves, and the stars, there are a few money managers and economists out there who see and speak truly about the forest, the oceans, and the galaxies.
Who are a few of these individuals?
Jeremy Grantham of Grantham Mayo, whom I highlighted a week ago. Bob Rodriguez of First Pacific Advisors of whom I have written often. Harvard economist Kenneth Rogoff is without peer in understanding and delivering on the depth and breadth of our global economic crisis. I personally think the Fletcher School of Law and Diplomacy's Amar Bhide is in a class with only Simon Johnson in addressing what the world of finance needs to do in correcting itself circa 2012.
Who else also occupies the loftiest of spots in the Sense on Cents Hall of Fame and distinguishes himself along with these other luminaries?
Posted by Larry Doyle on July 28th, 2011 7:31 AM |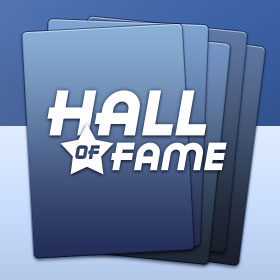 For those who love baseball, summer is not only a time for taking in a ballgame (like today's matinee at Fenway Park between our beloved 1st place Boston Red Sox and the Kansas City Royals) but also for paying a visit to the Hall of Fame.
Baseball fans of all ages love to make the pilgrimage to the hallowed hall in Cooperstown, New York.
Fans of Sense on Cents are well aware that yours truly has inducted worthy and deserving recipients into both wings of our own hall here over the course of the year. Just yesterday, I inducted Muddy Water's Carson Block into the Sense on Cents Hall of Fame.

While I take the boys to the ballpark, I hope readers, both new and old, may like to pay a visit to the Sense on Cents Halls of Fame and Shame a/o year end 2010.
I provided the following ceremonial tribute and induction at the end of last year.
Enjoy!! (more…)
Posted by Larry Doyle on July 16th, 2010 1:02 PM |
What do industry insiders think of the Financial Regulatory Reform package coming out of Washington? The Wall Street Journal provides a fascinating review in Fed Gets More Power, Responsibility. Let's navigate.
1. Henry Paulson
Former Treasury secretary
Grade: Incomplete
The systemic-risk council, tougher Fed regulation over top financial institutions and new authority to wind down failing institutions are essential steps forward. Improving derivatives rules is a real positive. But the bill doesn't tackle Fannie and Freddie, and there are too many unknowns as to how the regulations will be applied.
Will it help prevent another crisis? (more…)
Posted by Larry Doyle on April 11th, 2010 7:08 AM |
UPDATE: This episode of NQR's Sense on Cents with Larry Doyle has concluded. You can listen to a recording of the episode in its entirety by clicking the play button on the audio player provided below. Once the audio begins, you can advance or rewind to any portion of the episode by clicking at any point along the play bar.
I am thrilled to have James Kwak join me this evening, April 11th, from 8-9pm ET on No Quarter Radio's Sense on Cents with Larry Doyle.
If Wall Street banks are 'too big to fail,' what is America to do? While those on Wall Street fight to maintain their power base and those in Washington deal with their conflicted interests between Wall Street and Main Street, two individuals lay out a very simple solution.
Simon Johnson and James Kwak convincingly answer that if banks are in fact 'too big to fail,' then 'make them smaller.' Johnson and Kwak highlight this reality and so much more in 13 Bankers: The Wall Street Takeover and the Next Financial Meltdown, a book that was just released but will surely sweep the country. The reviews so far are off the charts. Kwak and Johnson are widely followed at their site Baseline Scenario, which, in my opinion, is the most well written and informative financial and economic website in the blogosphere. (Sense on Cents being a close second!!)
What are people saying about 13 Bankers? Well, let's stop and start with Elizabeth Warren, Professor of Law Harvard Law School and Chair, TARP Congressional Oversight Panel. She writes:
"The best explanation yet for how the smart guys on Wall Street led us to the brink of collapse. In the process, Johnson and Kwak demystify our financial system, stripping it down to expose the ruthless power grab that lies at its center."
My interview with James Kwak this evening is a can't miss. Please spread the word to friends and colleagues. Listen to the show LIVE at the BlogTalkRadio website. Share your thoughts and questions by calling (347) 677-0792, or mix it up in the chat room with an always energized group. As a reminder, all of my radio shows are archived and previous episodes can be listened to right here at Sense on Cents by clicking on the No Quarter Radio tab. (FYI, I keep an audio player of my most recent episode in the right sidebar). In addition, all No Quarter Radio programming is available as a free podcast on iTunes. From the iTunes Store, type "NQR podcasts" in the search window.
LD
Posted by Larry Doyle on April 5th, 2010 2:02 PM |
Is the Wall Street landscape 2010 merely a precursor to another systemic crisis in which the "too big to fail" banks come running to Uncle Sam for more bailouts? Selected senior bankers on Wall Street, including JP Morgan's Jamie Dimon, have publicly stated that the markets and our economy need to ready themselves for crises on a more regular basis. If that is the case, is this truly any way to run a financial system, let alone a country? I do not think so, nor does Simon Johnson. Who is Johnson? (more…)
Posted by Larry Doyle on July 6th, 2009 11:02 AM |
Why is the public at large so suspect of politicians and bankers? Why has the general media taken an enormous hit for not more fully exposing the holes in our economic foundation?
There is nothing like a 40% selloff across a wide array of assets to bring out cries for transparency and integrity. In that spirit, thankfully we have a former 'insider' within the financial and political fortress motivated to shed some real light on these pressing issues.
The Financial Times recently interviewed Simon Johnson, former chief economist at the IMF and currently a professor at the MIT Sloan School of Management (along with being a fellow contributing author at Wall Street Pit), and published Why Hopes of a Fast Recovery Have Been Much Exaggerated.
Johnson comments on the constraints he experienced at the IMF:
"I was trying to speak out while I was at the IMF," he recalls, "but certain constraints come with position, and I found it was time to speak more bluntly than I could as an official." (LD's highlight)
While the economy and markets are screaming for transparency and integrity, Johnson succinctly puts forth what many have long held true–don't believe any of what you hear from a politician or a banker, and only half of what you see.
Johnson does not stop there as he boldly further implicates the power base both on Wall Street and Washington:
And blunt he was in a recent article in The Atlantic entitled, The Quiet Coup, in which he noted a disturbing similarity between emerging market failures and the US. "Elite business interests – financiers in the case of the US – have played a central role in creating the crisis," wrote Mr Johnson, "making ever-larger gambles, with the implicit backing of the government, until the inevitable collapse."

What he finds even more unnerving is that these special interests "are now using their influence to prevent precisely the sorts of reforms that are needed, and fast, to pull the economy out of its nosedive. The government seems helpless, or unwilling, to act against them."
This theme of an incestuous, coordinated relationship between our financial and political industries is one I have worked to highlight often. I appreciate Johnson doing the same. While Johnson gives Washington some credit for utilizing a variety of tools to combat our economic troubles, he simultaneously indicts the Obama administration for being far too generous to the banks: (more…)
Posted by Larry Doyle on May 8th, 2009 3:56 PM |
Shortly after writing my "Goldilocks Economy" post, I caught an interview that Simon Johnson gave to Carol Massar (no, she is not Goldilocks!!) of BloombergTV. Johnson is formerly the chief economist of the IMF, and currently a Professor at MIT's Sloan School of Management and a senior fellow at the Peterson Institute for International Economics. 
In this 7 minute clip, Johnson covers virtually all the questions I raised in my "Goldilocks" post, including:
1. ongoing financial support of the banking industry
2. the Wall Street-Washington dynamic
3. government guarantees allowing the banking sector to "print" profits
4. the rigor and results of the Bank Stress Tests
5. expectations for inflation and potentially hyperinflation
6. Johnson calls Goldman Sachs a "branch of the government"
7. compares our economy to an emerging market…not too dissimilar
8. can banks earn their way out of this mess? or will it be Japan in the 1990s all over again?
9. implications of an inverted yield curve on bank profits…HINT: it's not good!!
10. prospects for massive budget deficits with rising taxes
11. need for regulation
Check out 7 minutes of must watch video from Bloomberg, brought to you by Sense on Cents!! (FYI . . . the interview with Simon Johnson starts about 30 seconds into the video clip).
Enjoy!!
LD