Posts Tagged 'Sense on Cents Hall of Shame'
Posted by Larry Doyle on August 1st, 2012 6:11 AM |
Certain statements made over the years resonate with such gusto that they just do not and cannot fade into oblivion. What statements would be included under this heading? Can we ever forget . . . ?
"I'm not a crook." . . . How about . . . ? "I did not have sexual relations with that woman."
Surely "Read my lips. No new taxes!!" has a special place in history.
In this same vein, those lines and the longstanding ridicule associated with them received a little company overnight. Who knocked on the door and uttered a line that is sure to go down in financial history?  (more…)
Posted by Larry Doyle on July 28th, 2011 7:31 AM |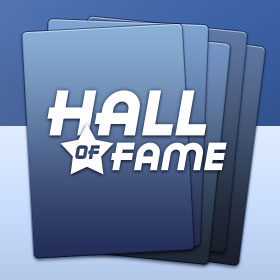 For those who love baseball, summer is not only a time for taking in a ballgame (like today's matinee at Fenway Park between our beloved 1st place Boston Red Sox and the Kansas City Royals) but also for paying a visit to the Hall of Fame.
Baseball fans of all ages love to make the pilgrimage to the hallowed hall in Cooperstown, New York.
Fans of Sense on Cents are well aware that yours truly has inducted worthy and deserving recipients into both wings of our own hall here over the course of the year. Just yesterday, I inducted Muddy Water's Carson Block into the Sense on Cents Hall of Fame.

While I take the boys to the ballpark, I hope readers, both new and old, may like to pay a visit to the Sense on Cents Halls of Fame and Shame a/o year end 2010.
I provided the following ceremonial tribute and induction at the end of last year.
Enjoy!! (more…)
Posted by Larry Doyle on May 24th, 2011 7:17 AM |
Do you ever wonder how certain individuals in Washington might be so tone deaf as to miss the din and the roar of the American public screaming for increased transparency in our financial markets? Might these individuals be doing the bidding of the financial industry in return for the payoff of political campaign contributions?
How else could we explain why any individual in our nation today would promote a policy which would stifle the pursuit of badly needed transparency and real integrity in our financial markets? (more…)
Posted by Larry Doyle on April 6th, 2011 7:50 AM |
Let it be known that with this commentary the Sense on Cents Hall of Shame inducts Senator Jon Kyl (R-AZ), Senator Jeff Sessions (R-AL), and House Speaker John Boehner (R-OH). What have they done to deserve this "honor"? A recent release points the finger squarely at them for assaulting our prized virtues and never ending pursuit of truth, transparency, and integrity. Let's navigate.
This past January 10th, I inquired Which U.S. Senator Blocked the Whistleblower Protection Enhancement Act? and wrote:
Let's bang the drum once again to promote truth, transparency and integrity. In this rendition, let's collectively work to expose the Congressional coward, that is the United States Senator, who blocked the Whistleblower Protection Enhancement Act. In the process, Senator "Coward" took a stand against our prized virtues while defending the monied interests of corporate elitism.

Did you just vomit thinking that our hallowed halls upon Capitol Hill are populated with such louts? Why haven't others on Capitol Hill raised a hue and cry? Fellow cowards? You think? Getting their bread "buttered" in the process? You think? What happened to our country? (more…)
Posted by Larry Doyle on June 28th, 2010 9:48 AM |
Paul Krugman today sends a serious shot across the bow of those who believe in fiscal prudence and real sense on cents. Krugman, a widely read and highly respected Princeton economist writes in The New York Times, The Third Depression:
Recessions are common; depressions are rare. As far as I can tell, there were only two eras in economic history that were widely described as "depressions" at the time: the years of deflation and instability that followed the Panic of 1873 and the years of mass unemployment that followed the financial crisis of 1929-31.

Neither the Long Depression of the 19th century nor the Great Depression of the 20th was an era of nonstop decline — on the contrary, both included periods when the economy grew. But these episodes of improvement were never enough to undo the damage from the initial slump, and were followed by relapses. (more…)