Posts Tagged 'Levy Economics Institute'
Posted by Larry Doyle on July 28th, 2011 7:31 AM |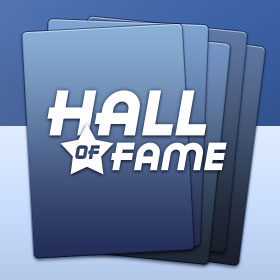 For those who love baseball, summer is not only a time for taking in a ballgame (like today's matinee at Fenway Park between our beloved 1st place Boston Red Sox and the Kansas City Royals) but also for paying a visit to the Hall of Fame.
Baseball fans of all ages love to make the pilgrimage to the hallowed hall in Cooperstown, New York.
Fans of Sense on Cents are well aware that yours truly has inducted worthy and deserving recipients into both wings of our own hall here over the course of the year. Just yesterday, I inducted Muddy Water's Carson Block into the Sense on Cents Hall of Fame.

While I take the boys to the ballpark, I hope readers, both new and old, may like to pay a visit to the Sense on Cents Halls of Fame and Shame a/o year end 2010.
I provided the following ceremonial tribute and induction at the end of last year.
Enjoy!! (more…)
Posted by Larry Doyle on June 2nd, 2010 1:20 PM |
Has America lost the courage to aggressively address those who commit fraud? Is the American public even aware of the massive fraud perpetrated by those in our financial system which led to our current economic crisis? Are those in Washington willing to take a stand, risk their own skins, call out those engaged in fraud, even if some of the fraudsters occupy neighboring seats at nearby regulatory bodies?
Unless we find people in our government who are willing to make these calls, repeat them publicly in a long, loud fashion, and compel prosecutors to issue indictments, then I fear our union will pay a price and incur a cost that may be immeasurable.
Why so strong? Why so strident? (more…)