Posts Tagged 'gretchen morgenson'
Posted by Larry Doyle on April 30th, 2014 8:34 AM |
Why is it that our nation does not have real statesmen in public service?  Why is it that very real corruption and scandal — legal and otherwise — have gained a stranglehold on our political process? Why is it that an SEC attorney states at his retirement sendoff that "the system is broken?"
Say what you want about Senator Elizabeth Warren (D-MA), her politics, and her personal foibles, but she provides a national public service in exposing the fraud that is disguised as Washington politics in her new book, A Fighting Chance.
Credit to The New York Times' acclaimed financial journalist Gretchen Morgenson for launching into the charades played by those in Washington who profit personally while America grows increasingly disenchanted if not totally disgusted. Senator Warren uses the same term to characterize our political process as recently used by Michael Lewis in describing our equity markets.
"The game is rigged and the American people know that. They get it right down to their toes."  (more…)
Posted by Larry Doyle on July 28th, 2011 7:31 AM |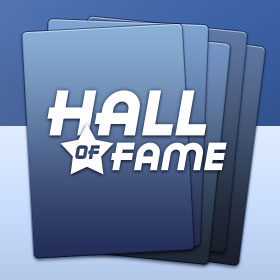 For those who love baseball, summer is not only a time for taking in a ballgame (like today's matinee at Fenway Park between our beloved 1st place Boston Red Sox and the Kansas City Royals) but also for paying a visit to the Hall of Fame.
Baseball fans of all ages love to make the pilgrimage to the hallowed hall in Cooperstown, New York.
Fans of Sense on Cents are well aware that yours truly has inducted worthy and deserving recipients into both wings of our own hall here over the course of the year. Just yesterday, I inducted Muddy Water's Carson Block into the Sense on Cents Hall of Fame.

While I take the boys to the ballpark, I hope readers, both new and old, may like to pay a visit to the Sense on Cents Halls of Fame and Shame a/o year end 2010.
I provided the following ceremonial tribute and induction at the end of last year.
Enjoy!! (more…)
Posted by Larry Doyle on May 26th, 2011 5:49 AM |
There are only a few books written on our financial crisis that I have felt compelled to read. I thoroughly enjoyed The Big Short by Michael Lewis. I strongly recommend 13 Bankers by Simon Johnson and James Kwak. Ruthless by Phil Trupp explores and exposes the largest scam on Wall Street, that is the auction-rate securities travesty, without parallel.
What is the next book I will be reading? After having listened to a Bloomberg Radio interview yesterday with The New York Times' Gretchen Morgenson and Graham Fisher's Josh Rosner, I will next be reading Reckless Endangerment.
I did not want the Bloomberg interview to end yesterday as Morgenson and Rosner were pulling no punches in naming names and exposing the stench of what I have defined as the Wall Street-Washington incest.
I have no doubt that America continues to suffer at the hands of so many intimately engaged in this incestuous activity. Will anything be done to expose and eradicate the incest? (more…)
Posted by Larry Doyle on May 17th, 2011 9:30 AM |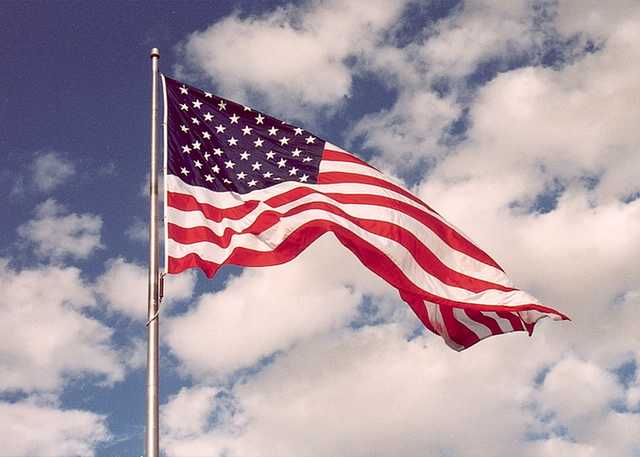 (This commentary is a little lengthy, but not overly so. I strongly encourage you to read and ponder the details embedded here as I firmly believe America's core principles of decency and justice are on the line. Let's stand up for America!!)
What would be the outcry in America if a foreign government or corporation knowingly and willingly abused the personal finances of multiple tens of thousands of our fellow citizens? Imagine if that entity were a large Chinese national bank or a Russian financial conglomerate? What if it were a division of an organization involved in illicit activities or even worse?
Do you think the United States government would intervene very aggressively on behalf of our fellow brethren? Might the media be up in arms with headline stories on a daily basis? Would the personal assaults precipitate an international trade embargo or a discontinuation of diplomatic relations? Does this sound like the stuff of a Harrison Ford virtuoso performance? Even better, this must be the plot to the next James Bond thriller, right?  (more…)
Posted by Larry Doyle on August 24th, 2010 8:27 AM |
Why is it that the very people who saved and invested to finance a lot of the growth in our nation are now the very ones being penalized by the exceptionally low interest rate policy of the Federal Reserve? While Ben Bernanke and his Washington cronies maintain that our economy needs these artificially induced government driven interest rates, the very fact is these anemic rates are crushing those citizens in our country who live on fixed incomes and rolled their CDs. While savers are getting waxed on one side of the coin, the banks are sticking it to our brethren who rely on credit lines from their credit cards on the other side. That's business, you say? No, that is not purely business. In the midst of an economy dominated by the government, our current interest rate and credit card policies are nothing more than invisible taxes on both savers and consumers alike.
There are two sides to this coin and on both sides banks are squeezing American citizens. Savings rates have plummeted while borrowing rates via credit cards move higher. Both these points are highlighted in recent commentaries.  (more…)