Posts Tagged 'Jason Zweig'
Posted by Larry Doyle on June 16th, 2012 6:27 AM |
It is not quite 6am on Saturday morning.
How did I start my day? The same way I start every Saturday morning. I just read my favorite columnist, The Wall Street Journal's Jason Zweig.
Long ago I inducted Zweig into the Sense on Cents Hall of Fame. He earns that honorable distinction regularly. How so? Zweig takes his readers into corners of Wall Street not often traveled. After reading his work, I always come away impressed and more informed.
For example, over the last few weeks, Zweig wrote of a portfolio manager at Blackrock who perhaps had "too much skin in the game". That is, "investors' skin" in "his game". Conflict of interest, perhaps? If there is any doubt that Zweig is an impact player, do you think it is pure coincidence that after Jason Zweig broke this story two weeks ago, the PM just stepped down from his responsibility managing the fund.  (more…)
Posted by Larry Doyle on July 28th, 2011 7:31 AM |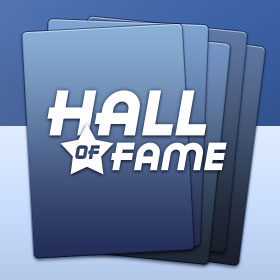 For those who love baseball, summer is not only a time for taking in a ballgame (like today's matinee at Fenway Park between our beloved 1st place Boston Red Sox and the Kansas City Royals) but also for paying a visit to the Hall of Fame.
Baseball fans of all ages love to make the pilgrimage to the hallowed hall in Cooperstown, New York.
Fans of Sense on Cents are well aware that yours truly has inducted worthy and deserving recipients into both wings of our own hall here over the course of the year. Just yesterday, I inducted Muddy Water's Carson Block into the Sense on Cents Hall of Fame.

While I take the boys to the ballpark, I hope readers, both new and old, may like to pay a visit to the Sense on Cents Halls of Fame and Shame a/o year end 2010.
I provided the following ceremonial tribute and induction at the end of last year.
Enjoy!! (more…)