Posts Tagged 'Ron Paul'
Posted by Larry Doyle on May 7th, 2012 4:49 AM |
"I believe that banking institutions are more dangerous to our liberties than standing armies. Already they have raised up a monied aristocracy that has set the government at defiance. The issuing power (of money) should be taken away from the banks and restored to the people to whom it properly belongs." — Thomas Jefferson, U.S. President.
A week or so ago thanks to a regular reader, I highlighted an amazing speech given inside the New York Federal Reserve by Robert Wenzel, editor and publisher of the Economic Policy Journal.  Wenzel took the Fed to the cleaners in his remarks which I welcomed highlighting in writing R. Wenzel: Federal Reserve An Unmitigated Failure.
Wenzel is certainly one of very few who have ventured into the inner sanctum of the Fed, laid it to waste, and then been able to talk about it. What more might this financial Indiana Jones have to say about the all powerful Federal Reserve?  (more…)
Posted by Larry Doyle on July 28th, 2011 7:31 AM |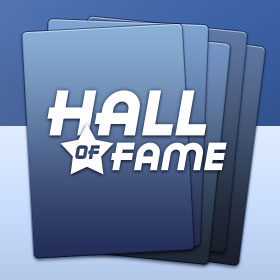 For those who love baseball, summer is not only a time for taking in a ballgame (like today's matinee at Fenway Park between our beloved 1st place Boston Red Sox and the Kansas City Royals) but also for paying a visit to the Hall of Fame.
Baseball fans of all ages love to make the pilgrimage to the hallowed hall in Cooperstown, New York.
Fans of Sense on Cents are well aware that yours truly has inducted worthy and deserving recipients into both wings of our own hall here over the course of the year. Just yesterday, I inducted Muddy Water's Carson Block into the Sense on Cents Hall of Fame.

While I take the boys to the ballpark, I hope readers, both new and old, may like to pay a visit to the Sense on Cents Halls of Fame and Shame a/o year end 2010.
I provided the following ceremonial tribute and induction at the end of last year.
Enjoy!! (more…)
Posted by Larry Doyle on February 22nd, 2010 1:12 PM |
Continuing on our theme of pursuing truth, I am thrilled to have come across a recent interview that Lew Rockwell, the preeminent libertarian in the nation today, provided to The Daily Bell. This interview, "Lew Rockwell on von Mises, Ron Paul, Free-Markets, and the Future of Freedom", is filled with incredible insights and perspectives.
While I am not one to promote political platforms, I am all for embracing those who desire the truth wherever it can be found. There is no doubt Lew Rockwell has a burning desire for this greatest of virtues.
I strongly recommend you read, ponder, and review Lew Rockwell's thoughts and comments. He can certainly help us navigate the economic landscape.   (more…)
Posted by Larry Doyle on December 30th, 2009 12:16 PM |
Who will reveal the truth and consequences embedded in the operations of Washington's newly designed slush funds housed within Freddie Mac and Fannie Mae? The Washington Way all too often pays off those who promote the administration's interests (both Republican and Democrat alike) while sticking future generations with an ever larger bill.
Is slush fund too harsh a characterization for a Washington-issued blank check? In my opinion, a blank check in Washington has never been anything other than that.
Ron Paul (R-TX) has created quite a stir in 2009 given his continual calls to audit the Fed. Who in Congress will call for the same treatment for Freddie and Fannie?
Let the record show that on December 30th, Sense on Cents is issuing what will be the first of many calls to audit Freddie Mac and Fannie Mae. Why am I calling for an audit of these entities? (more…)