Posts Tagged 'Judd Gregg'
Posted by Larry Doyle on July 28th, 2011 7:31 AM |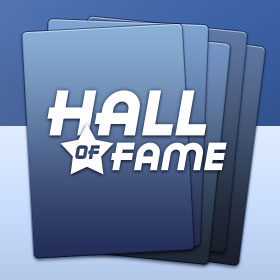 For those who love baseball, summer is not only a time for taking in a ballgame (like today's matinee at Fenway Park between our beloved 1st place Boston Red Sox and the Kansas City Royals) but also for paying a visit to the Hall of Fame.
Baseball fans of all ages love to make the pilgrimage to the hallowed hall in Cooperstown, New York.
Fans of Sense on Cents are well aware that yours truly has inducted worthy and deserving recipients into both wings of our own hall here over the course of the year. Just yesterday, I inducted Muddy Water's Carson Block into the Sense on Cents Hall of Fame.

While I take the boys to the ballpark, I hope readers, both new and old, may like to pay a visit to the Sense on Cents Halls of Fame and Shame a/o year end 2010.
I provided the following ceremonial tribute and induction at the end of last year.
Enjoy!! (more…)
Posted by Larry Doyle on February 3rd, 2010 10:10 AM |
Are we a nation of laws or not? Do we merely do what is expedient and politically correct as opposed to what is right and principled? Do we allow political polls and political winds to override the pursuit of truth, transparency, and integrity? All too often, our nation gets so caught up in the moment that we lose sight of who we truly are, from where we have come and where we hope to be going. As a result, I believe we have lost both our moral and economic compass.
I broach these questions and make that assertion based on yesterday's engagement (video clip below) between Senator Judd Gregg (R-NH) and Peter Orszag, White House Director of the Office of Management and Budget.
As a backdrop to Gregg exposing Orszag's arrogant and presumptuous demeanor, please recall that the law enacted to implement the TARP (Troubled Asset Recovery Program) required that any funds recovered through this program be effectively returned to taxpayers to pay down our national debt. That's the law.
Do the laws of our nation stand for anything or can they be presumptuously overrun at the administration's whim and fancy?
I commend Judd Gregg for standing his ground and exposing Peter Orszag in this engagement. America deserves to witness this undressing because the very core of Gregg's argument is the lack of respect so many in our country have for principle. You may feel differently and believe Orszag's goals are worthy. I would ask you if the ends justify the means. Do you really want to go there?
What do you think of Judd Gregg? Peter Orszag? Are we a nation of laws or not?
LD