Posts Tagged 'james Kwak'
Posted by Larry Doyle on July 28th, 2011 7:31 AM |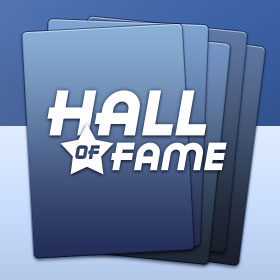 For those who love baseball, summer is not only a time for taking in a ballgame (like today's matinee at Fenway Park between our beloved 1st place Boston Red Sox and the Kansas City Royals) but also for paying a visit to the Hall of Fame.
Baseball fans of all ages love to make the pilgrimage to the hallowed hall in Cooperstown, New York.
Fans of Sense on Cents are well aware that yours truly has inducted worthy and deserving recipients into both wings of our own hall here over the course of the year. Just yesterday, I inducted Muddy Water's Carson Block into the Sense on Cents Hall of Fame.

While I take the boys to the ballpark, I hope readers, both new and old, may like to pay a visit to the Sense on Cents Halls of Fame and Shame a/o year end 2010.
I provided the following ceremonial tribute and induction at the end of last year.
Enjoy!! (more…)
Posted by Larry Doyle on April 11th, 2010 7:08 AM |
UPDATE: This episode of NQR's Sense on Cents with Larry Doyle has concluded. You can listen to a recording of the episode in its entirety by clicking the play button on the audio player provided below. Once the audio begins, you can advance or rewind to any portion of the episode by clicking at any point along the play bar.
I am thrilled to have James Kwak join me this evening, April 11th, from 8-9pm ET on No Quarter Radio's Sense on Cents with Larry Doyle.
If Wall Street banks are 'too big to fail,' what is America to do? While those on Wall Street fight to maintain their power base and those in Washington deal with their conflicted interests between Wall Street and Main Street, two individuals lay out a very simple solution.
Simon Johnson and James Kwak convincingly answer that if banks are in fact 'too big to fail,' then 'make them smaller.' Johnson and Kwak highlight this reality and so much more in 13 Bankers: The Wall Street Takeover and the Next Financial Meltdown, a book that was just released but will surely sweep the country. The reviews so far are off the charts. Kwak and Johnson are widely followed at their site Baseline Scenario, which, in my opinion, is the most well written and informative financial and economic website in the blogosphere. (Sense on Cents being a close second!!)
What are people saying about 13 Bankers? Well, let's stop and start with Elizabeth Warren, Professor of Law Harvard Law School and Chair, TARP Congressional Oversight Panel. She writes:
"The best explanation yet for how the smart guys on Wall Street led us to the brink of collapse. In the process, Johnson and Kwak demystify our financial system, stripping it down to expose the ruthless power grab that lies at its center."
My interview with James Kwak this evening is a can't miss. Please spread the word to friends and colleagues. Listen to the show LIVE at the BlogTalkRadio website. Share your thoughts and questions by calling (347) 677-0792, or mix it up in the chat room with an always energized group. As a reminder, all of my radio shows are archived and previous episodes can be listened to right here at Sense on Cents by clicking on the No Quarter Radio tab. (FYI, I keep an audio player of my most recent episode in the right sidebar). In addition, all No Quarter Radio programming is available as a free podcast on iTunes. From the iTunes Store, type "NQR podcasts" in the search window.
LD
Posted by Larry Doyle on April 5th, 2010 2:02 PM |
Is the Wall Street landscape 2010 merely a precursor to another systemic crisis in which the "too big to fail" banks come running to Uncle Sam for more bailouts? Selected senior bankers on Wall Street, including JP Morgan's Jamie Dimon, have publicly stated that the markets and our economy need to ready themselves for crises on a more regular basis. If that is the case, is this truly any way to run a financial system, let alone a country? I do not think so, nor does Simon Johnson. Who is Johnson? (more…)