Posts Tagged 'Mary Schapiro'
Posted by Larry Doyle on April 3rd, 2014 10:38 AM |
In what might read as a prologue for my book, none other than the Wall Street Journal writes today that the real villains in the ongoing high frequency trading debate are our financial regulators.
Truer words were never spoken.
While America is fed a steady diet of technical terms on latency, co-location, and the like, let's redirect the focus to where it really belongs, that is a financial regulatory system that has served to promote and protect Wall Street rather than upholding its mandate to protect investors.  The evidence is overwhelming and there is very real corruption that has transpired in the process.
As the WSJ concludes:
. . .  if New York Attorney General Eric Schneiderman and others looking for headlines want to string up high-speed traders, honesty requires them to put the regulators at the front of the rope line.
Now that's what I'm talking about.
Let's start with an independent investigation with the power to subpoena. Then get Chris Cox and Mary Schapiro in here.
Larry Doyle
Please order a hard copy or Kindle version of my book, In Bed with Wall Street: The Conspiracy Crippling Our Global Economy.
For those reading this via a syndicated outlet or receiving it via e-mail or another delivery, please visit the blog to comment on this piece of 'sense on cents.'

Please subscribe to all my work via e-mail.
The opinions expressed are my own. I am a proponent of real transparency within our markets so that investor confidence and investor protection can be achieved.
Posted by Larry Doyle on June 10th, 2013 8:21 AM |
"Doing the right thing can be hard" . . .
David Weber, former assistant Inspector General of the SEC, June 10, 2013
——————————
In a world in which it is all too easy to look the other way, to go along to get along, and to sit down when the public needs you to stand up, hope springs eternal.
I am heartened that America still has a chance to eradicate the corrosive and corruptible elements that have thrived within our financial regulatory system when I learn that there are still people who care enough to do the right thing. Who is one of those people?
Former assistant inspector general of the SEC David Weber. Today is his day and America should feel very good about that.   (more…)
Posted by Larry Doyle on April 25th, 2013 8:43 AM |
Five plus years after the meltdown of the largest fraud ever perpetrated on Wall Street, and the nightmare that defines the world of auction-rate securities goes on.
While Wall Street, Washington, and the media would very much like to leave the pain encompassing the ARS market largely in the rear view mirror, for many individuals who still hold on to the hope that they may ultimately get repaid in full from these widely distributed "cash-surrogate" instruments, the pain and anxiety remain front and center.
I continue to hear regularly from many individual ARS holders.
Not that anybody needs further reason to know that individual investors on Wall Street are at an enormous disadvantage in the face of captured and corrupted regulators and institutions that possess more information, but a recent piece of data I unearthed while working on my upcoming book (think I might be able to get Mary Schapiro to come to a book signing and autograph some copies!!??) speaks volumes to this point.  (more…)
Posted by Larry Doyle on May 1st, 2012 6:33 AM |
The folks at the SEC could not possibly still be tuning in to porn, could they?
Do you think that any SEC lawyers are once again blowing the cover of whistleblowers?
Would we know if the SEC is complying with the Freedom of Information Act?
While many in Washington and America might think these issues begin and end at the desk of the SEC chair, Mary Schapiro, the simple fact is the real oversight of this organization falls under the purview of the SEC's Inspector General. Really? Oh yeah!! How so? (more…)
Posted by Larry Doyle on April 3rd, 2012 8:31 AM |
They are going to forget about me.
I have heard that line and iterations thereof from too many of our fellow citizens. Uncle Sam in the personage of Ben Bernanke, Tim Geithner, Henry Paulson, Mary Schapiro, John Boehner, Nancy Pelosi, Barack Obama and many others can talk about the actions they have taken and will take to save our economy and our nation; however, in the midst of their supposed efforts they have failed, violated, and left behind tens of thousands of our fellow citizens in their wake.
Of whom and to what do I refer?  (more…)
Posted by Larry Doyle on March 22nd, 2012 5:31 AM |
The penalties handed out by NFL Commissioner Roger Goodell to the coaches and executives of the New Orleans Saints organization for the bounty program practiced down on the bayou were perhaps the stiffest in the history of the game.
Goodell has shown himself to be a no-nonsense individual cut from the mold of Kenesaw Mountain Landis. Goodell is clearly focused on protecting the sport, and knows that any program which promotes an intent to injure renders modern day football to little more than barbarism. (more…)
Posted by Larry Doyle on January 3rd, 2012 10:22 AM |
Will we learn in 2012 if Mary Schapiro, current chair of the SEC, and other then senior executives at the Wall Street self-regulatory organization, FINRA, engaged in a fraud?
The case addressing this question, Standard Chartered v FINRA, has been appealed to the highest court in our land.
As such, one might think that most Americans would care to learn if our nation's top financial regulator did, in fact, engage in a fraud which had a monetary value of between $175-$350 MILLION plus. That's right, $175-350 million plus!! Not exactly chicken feed.
Why hasn't this case received more attention?  (more…)
Posted by Larry Doyle on December 18th, 2011 7:35 PM |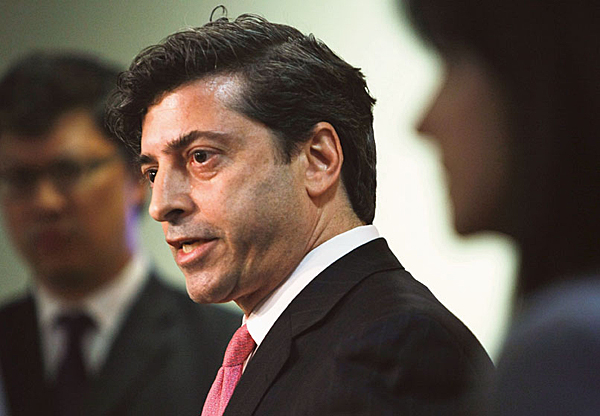 What do we think of the SEC's attempt to pursue former Freddie and Fannie CEOs Richard Syron and Daniel Mudd?
Is this a fully legitimate pursuit of justice against these executives? Could there be more than a whiff of political motivation on the part of the current administration buried in this pursuit?
As The New York Times reports the other day, SEC Accuses Fannie and Freddie Ex-Chiefs of Deception:
On Friday, S.E.C. officials trumpeted their actions in the Fannie and Freddie case as part of a renewed effort to crack down on wrongdoing at the highest levels of Wall Street and corporate America……….. (more…)
Posted by Larry Doyle on December 6th, 2011 9:09 AM |
I first started writing about Wall Street's not-for-profit self regulatory organization, aka the Financial Industry Regulatory Authority (FINRA), in early 2009.
In late 2009, I first referenced Standard Chartered v. FINRA, the case in which the plaintiff alleges that FINRA and its senior executives — including current SEC Chair Mary Schapiro — lied both verbally and in writing in the merger which formed FINRA.
Why would Mary and her friends lie?  (more…)