Archive for November, 2012
Posted by Larry Doyle on November 30th, 2012 6:58 AM |
Where is Pete Peterson when we really need him?
While America is fed a daily diet of fiscal diarrhea from the politicians and their spokesmen, Peterson remains one of the few adults in and around Washington when it comes to the topic of confronting the fiscal cliff and more importantly our fiscal deficit.
"Fiscal diarrhea, LD? Did you really have to go there, especially on a Friday morning?"
Yes, fiscal diarrhea. How else is one to describe the package and remnants left for us recently by Treasury Secretary Tim Geithner, as highlighted in this interview with Bloomberg's Al Hunt, (more…)
Posted by Larry Doyle on November 29th, 2012 2:53 PM |
With so much attention on the fiscal cliff and how Congress might address the issues surrounding our deficit, this commentary from this past April is going absolutely viral throughout the blogosphere today. I welcome reposting it. LD
Those engaged in massive strategic maneuvers know all too well that progress is typically made not in one fell swoop but painstakingly inch by inch.

With deficits beyond the scope of imagination but oh so very real, I cautioned people to keep a watchful eye on Uncle Sam. Where might the old man go to beg, borrow, or steal money to fill that enormous fiscal hole? Your retirement accounts. (more…)
Posted by Larry Doyle on November 29th, 2012 7:52 AM |
Sense on Cents welcomes the opportunity to promote those who boldly speak truth to power. While the market has a funny way of exposing frauds, the exposing of financial artifice can be facilitated by those who dig through books, records, and accounting statements. No question that our government has failed us often on these fronts. One who is making a real name for himself in this practice is Carson Block and his firm Muddy Waters.
Last week Block dropped his most recent bombshell on a Singapore-based commodities firm named Olam. The firm is fighting back and quickly launched a suit against the not easily scared Mr. Block who took his case against Olam to the airwaves in an interview on Bloomberg. This 12-minute clip is a "GREAT VIEW" as the indefatigable short seller not only calls out those at Olam but also zings the Chinese government for now more aggressively supporting the business practices of financial frauds within the People's Republic. What else does Mr. Block address?  (more…)
Posted by Larry Doyle on November 28th, 2012 4:46 AM |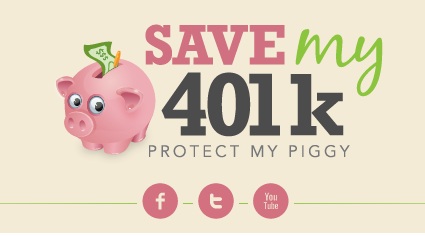 No single topic has received as much traffic here at Sense on Cents as commentaries I have run over the last few years regarding the potential takeover of or infringement upon our personal retirement accounts by Uncle Sam.
Well, with the fiscal cliff staring us right in the face and Uncle Sam increasingly squeezed for that do-re-mi, the Old Man would seem to have his eyes right back on those retirement accounts. How so? (more…)
Posted by Larry Doyle on November 27th, 2012 9:06 AM |
The news released yesterday that SEC chair Mary Schapiro is leaving her post comes as no surprise. There have been many indications over the past four years that Ms. Schapiro has not exactly 'enjoyed' the challenges that came with her position.
Her departure a full year before the end of her five year term has been met with standard gratuitous comments by many in the financial industry, atop Capitol Hill, and in the press.
What do I think of the reviews of Ms. Schapiro's tenure at the SEC?  (more…)
Posted by Larry Doyle on November 26th, 2012 8:54 AM |
Both political parties in Washington have provided plenty of posturing but little of real substance publicly in terms of what might happen in the negotiations over the impending fiscal cliff. Do you get the sense that we are facing a train wreck precipitating a real economic recession under  the watchful eyes of incompetent political engineers?
What are the real issues on the table and the potential likely scenarios that may play out? Forget the noise provided by the political pundits. Let's review the "fiscal cliff playbook" and likely outcome as outlined by Encima Global's David Malpass,
Rather than one cliff, the U.S. is facing a continual set of fiscal problems on both the spending and tax side. They won't be resolved in the December lame duck session and will weigh heavily on business investment and jobs into 2013.

We expect a limited year-end deal which leaves many large tax increases, tax uncertainty and complexity, and another divisive debt limit battle early in 2013. (more…)
Posted by Larry Doyle on November 24th, 2012 4:06 PM |
I hope everybody had a nice Thanksgiving holiday with family and friends.
Prior to people heading out for a Saturday night or perhaps taking in the Notre Dame Fightin' Irish vs the USC Trojans, please listen in as I will be speaking with Rudi K on Main Street Out Loud this afternoon from 5-7pm.
Rudi hosts one of the most widely followed radio shows in America and is graciously having me back on to address a host of issues for the full two hours from 5-7pm EST.
I will pull no punches in promoting our prized virtues of truth, transparency, and integrity. (more…)
Posted by Larry Doyle on November 21st, 2012 7:29 PM |
I liked the video clip in this post so much from last year that I welcome rerunning it again!! Happy Thanksgiving to all. Thank you to all those who visit Sense on Cents and share your wisdom and passion with me.  LD  
As people travel short and long distances to be with family and friends for this Thanksgiving holiday, I hope everybody arrives safe and sound and will enjoy the blessings and happiness that come from being with the ones you love. (more…)
Posted by Larry Doyle on November 21st, 2012 10:00 AM |
Headlines this morning highlight the fact that SAC's "portfolio manager A", aka Steven A. Cohen, is linked to the largest insider trading scandal brought to date by the US Attorney's Office in New York.
This $276 million scandal and the fact that Stevie-boy might finally be hooked is sure to create ooh's and aah's across Wall Street and the nation. If proven, Cohen and other conspirators deserve what they get in terms of hard time.
Meanwhile in the adult pool little attention is paid to the fact that the "institutional" Libor manipulation scandal had bombshell developments yesterday. Let's navigate. (more…)
Posted by Larry Doyle on November 20th, 2012 10:58 AM |
What is that danger sign on our economic landscape? That sign is warning us that the fiscal cliff is right around the bend. You can not open the papers or turn on the news without seeing the phrase "fiscal cliff" staring you in the face. What is this dangerous precipice all about?
At the request of a number of readers, I welcome addressing this current impending reality given that the wizards in Washington were not able to properly manage our nation's fiscal affairs a year ago, or the year before that, or the many years before that and so on and so forth. So, just what exactly is this "cliff?" (more…)