Posts Tagged 'Franklin Raines'
Posted by Larry Doyle on December 18th, 2011 7:35 PM |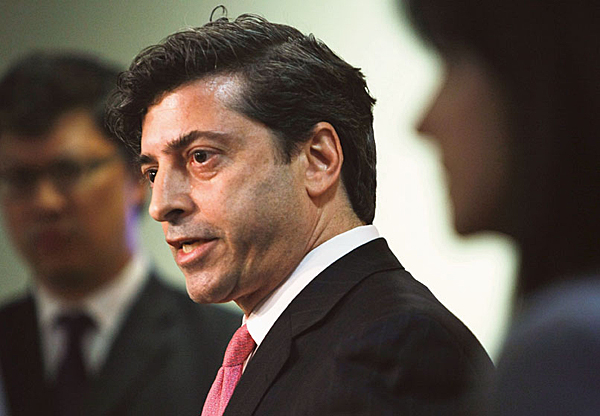 What do we think of the SEC's attempt to pursue former Freddie and Fannie CEOs Richard Syron and Daniel Mudd?
Is this a fully legitimate pursuit of justice against these executives? Could there be more than a whiff of political motivation on the part of the current administration buried in this pursuit?
As The New York Times reports the other day, SEC Accuses Fannie and Freddie Ex-Chiefs of Deception:
On Friday, S.E.C. officials trumpeted their actions in the Fannie and Freddie case as part of a renewed effort to crack down on wrongdoing at the highest levels of Wall Street and corporate America……….. (more…)
Posted by Larry Doyle on August 11th, 2010 7:17 AM |
Have executives at Fannie Mae worked to benefit their own financial interests versus promoting the well being of American taxpayers and homeowners looking to permanently modify their mortgages? Is Fannie Mae merely a perpetual train wreck or has something even more nefarious gone on inside the halls of our national stepchild?
In recently reviewing The Center for Public Integrity, I was not shocked — but certainly dismayed — to read Whistleblower: Fannie Mae Bungled HAMP Anti-Foreclosure Program,
Fannie Mae executives bungled their stewardship of the federal government's massive foreclosure-prevention campaign, creating a bureaucratic muddle characterized by "mismanagement and gross waste of public funds," according to a whistleblower lawsuit by a former Fannie Mae executive and consultant. (more…)
Posted by Larry Doyle on August 4th, 2010 1:25 PM |
Whatever happened to the virtues of taking responsibility and ownership for issues? Why do I hold so many senior executives in our financial industry in disdain? For the very simple reason that I have seen very few of these execs stand up and be counted. All too many of them point the finger elsewhere, use the convenient excuse of 'the perfect storm,' or develop a convenient case of amnesia.
Who is a fine examplar of the last category? Former Chairman and CEO of Fannie Mae Franklin Raines who wrote into The Wall Street Journal yesterday on the topic of the demise of our two step-children, Fannie and Freddie. Raines promotes that the downfall of these organizations and the enormous burden they now put on American taxpayers were simply the result of the excessive credit risks taken by Freddie and Fannie from 2005-2007. Raines writes, Poor Credit Judgments Sank Fannie and Freddie:
The facts about the financial collapse of Fannie and Freddie are pretty clear and a matter of public record. (more…)
Posted by Larry Doyle on June 3rd, 2010 5:55 AM |
What do you have to do today? What did you do yesterday? What is on your schedule for tomorrow? What did the market do yesterday? What will the market do today? What might it do tomorrow?
America lives in the moment. While in certain circumstances that emphasis on the immediate may be helpful and appropriate, in my opinion, that approach generates a lack of real depth and understanding within our national psyche.
Real sense on cents requires a much greater understanding of the past in order to generate a much more astute projection of the future. We must hold our financial and political leaders to a similar — if not even more vigorous — standard. Regrettably, we allow the Wall Street and Washington establishments, in concert with an ineffective media, to frame our national debate. In the process, are we mere mindless lemmings being led to slaughter? (more…)
Posted by Larry Doyle on February 26th, 2010 6:22 PM |
Is it any surprise that the next drawdown in a multi-billion dollar ongoing bailout gets posted at 5pm on a Friday afternoon? Not in this economy where Uncle Sam, that's you and me boys and girls, continues to pay for the woefully mismanaged financial and legislative practices of those in Washington.
The gutless typically prefer to operate under a veil of darkness.
I am referring to the sinkhole that is the organization known as Fannie Mae, as it comes back to the well for another $15 billion. Bloomberg highlights this ongoing bleeding in writing, Fannie Seeks $15 Billion in U.S. Aid After 10th Straight Loss:
Fannie Mae, the mortgage-finance company under federal conservatorship, said it will seek $15.3 billion in aid from the U.S. Treasury after posting a 10th straight quarterly loss. (more…)
Posted by Larry Doyle on January 11th, 2010 9:28 AM |
Will America ever truly learn what happened on Wall Street that brought our markets, our economy, and our country to its knees?
We should not expect the incestuous Wall Street-Washington partners to implicate themselves and thoroughly expose their shortcomings. A full 16 months since the failure of Lehman Bros. and how much have we truly learned? What change has really occurred? Who has been fired in Washington? Who has been indicted on Wall Street? Will the Financial Crisis Inquiry Commission, charged with investigating the factors which facilitated our economic disaster, truly be effective?
The truth may hurt but if the hard questions are not asked, the failings are not exposed, and those responsible are not held to account, then the lessons will not be learned, and the experience will likely repeat itself.
Will the commission pretend to investigate, but ultimately wilt under the pressure of the incestuous pillars of power? Will the commission rise above the fray, hold people and institutions to account, and make our country proud?  Will the commission use its power to subpoena, if need be?
Whom should the commission pursue? What agencies and institutions should the commission target? If I were on the commission, I would recommend pursuing the following targets: (more…)