Posts Tagged 'David Kotz'
Posted by Larry Doyle on May 16th, 2013 6:26 AM |
For those with an interest in learning how our financial regulators fail to perform in upholding both the law and their duty to protect investors, the SEC is "the gift that keeps on giving."
As if we did not already know that the SEC has all too often failed to protect investors, let's navigate and learn about the case of current SEC employee Kathleen Furey. From a recent complaint brought by Ms. Furey against the SEC:
The three-year ascent of Kathleen Furey to higher levels of official responsibility and pay came to an abrupt halt in 2008, shortly after she was forced to become a whistleblower.  (more…)
Posted by Larry Doyle on May 8th, 2012 9:59 AM |
Perhaps it is only fitting that my 2000th post since launching Sense on Cents in January 2009 is directed at issues within our nation's top financial cops at the SEC.
How interesting that a report is released today indicating that the SEC is bringing in an outside investigator to probe allegations of inappropriate activities within the Office of Inspector General during the tenure of the recently departed IG David Kotz.  (more…)
Posted by Larry Doyle on May 1st, 2012 6:33 AM |
The folks at the SEC could not possibly still be tuning in to porn, could they?
Do you think that any SEC lawyers are once again blowing the cover of whistleblowers?
Would we know if the SEC is complying with the Freedom of Information Act?
While many in Washington and America might think these issues begin and end at the desk of the SEC chair, Mary Schapiro, the simple fact is the real oversight of this organization falls under the purview of the SEC's Inspector General. Really? Oh yeah!! How so? (more…)
Posted by Larry Doyle on July 28th, 2011 7:31 AM |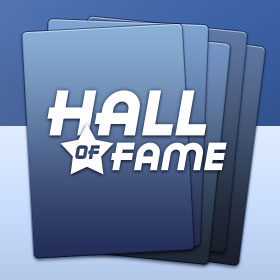 For those who love baseball, summer is not only a time for taking in a ballgame (like today's matinee at Fenway Park between our beloved 1st place Boston Red Sox and the Kansas City Royals) but also for paying a visit to the Hall of Fame.
Baseball fans of all ages love to make the pilgrimage to the hallowed hall in Cooperstown, New York.
Fans of Sense on Cents are well aware that yours truly has inducted worthy and deserving recipients into both wings of our own hall here over the course of the year. Just yesterday, I inducted Muddy Water's Carson Block into the Sense on Cents Hall of Fame.

While I take the boys to the ballpark, I hope readers, both new and old, may like to pay a visit to the Sense on Cents Halls of Fame and Shame a/o year end 2010.
I provided the following ceremonial tribute and induction at the end of last year.
Enjoy!! (more…)
Posted by Larry Doyle on June 7th, 2011 6:55 AM |
Truth, transparency, and integrity.
The compromising of these virtues may be the cost of doing business in our nation but make no mistake the price we collectively pay is enormous. Whether in Washington or on Wall Street, the ability to compromise our prized virtues has truly been raised to an art form.
From derivative transactions which disguise unprecedented levels of risk to bond indentures which require advanced legal degrees to interpret, our 'friends' on Wall Street with assistance from 'their' friends in Washington have displayed little regard for the aforementioned virtues which are the foundation for real 'sense on cents'.
More often than not,though,the violation of our virtues is viewed in an impersonal light. Wall Street and Washington are behemoths. The American public and investors at large are faceless. In my opinion, our financial services industry and government would just as soon keep it this way.
Let's challenge them. (more…)
Posted by Larry Doyle on March 10th, 2011 9:44 AM |
How do you view the local cops on the beat within your hometown? I recall fondly looking up to the 'men in blue' as a young boy in Boston. The general admiration and respect for our law enforcement back then certainly did not mean that there were not improprieties occurring. We should not be that naive. That said, the institution of law enforcement itself definitely commanded respect. Can we say the same for those enforcing financial regulations today? Regrettably the record over the last number of years shows significant shortcomings.
These shortcomings at the SEC were supposed to change under the leadership of Mary Schapiro. (more…)
Posted by Larry Doyle on January 24th, 2011 10:52 PM |
The Project on Government Oversight has become the financial regulatory eyes and ears for our nation. While one would think Congress might care to thoroughly investigate government agencies and hold them to account, our recent history has shown us that the Congressional oversight is severely lacking. Enter POGO. What has POGO provided us now?
By utilizing the Freedom of Information Act, POGO has provided a huge window of transparency into the SEC. Why should POGO have to perform these acts? Where is the Congressional oversight? Heck, where is the SEC chair Mary Schapiro?
I strongly encourage readers to save this commentary as POGO provides links to a wealth of amazing stories and investigations. THANK YOU POGO for performing a national public service in opening the windows into the SEC. (more…)
Posted by Larry Doyle on December 1st, 2010 10:24 PM |
If you knew a market were starting to fail, would you step in and purchase that asset?
If that market were failing, but simultaneously being propped up by underwriters, do you believe regulators should protect you?
If that market were failing and a regulator charged with protecting you actually dumped some of those failing assets from its own portfolio, how would you feel?
If you owned some of these securities, do you think you might be protected by the regulator? The government?
Let's reenter the world of auction rate securities and continue to bang the drum for those investors in America who have been so badly mistreated by the financial industry, the regulators charged with protecting them, and our government.
Although I have written voluminously on the auction-rate securities market, I was never fully aware of when auctions started to fail. Until now. (more…)
Posted by Larry Doyle on June 21st, 2010 2:04 PM |
America has learned all too well about the revolving door between financial regulators and financial firms along with their legal counterparts. While these revolving doors are not necessarily incestuous by themselves, the fact is the proximity of the relationships that develop has clearly led to an overall atmosphere filled with incest.
Has this incest crept into the corner offices of a high profile Washington D.C. based law firm? (more…)
Posted by Larry Doyle on June 15th, 2010 9:07 AM |
Any employee in any organization knows that an internal disciplinary double standard is the quickest way to kill morale. Happens all the time, right? Likely even worse in organizations with lots of bureaucracy? Uncle Sam would not know how to operate otherwise, you say? The answers to all those questions may be the affirmative, but that does not make a double standard right nor does it mean that it should be tolerated. Why do I broach this topic?
Our friends at the Project on Government Oversight (POGO) released a report just yesterday highlighting the pathetic disciplinary measures and massive double standard at the SEC in responding to recommendations from its own Office of Inspector General (OIG). POGO reports:
….this is not the first time the SEC has refused to follow an OIG recommendation for disciplinary action. (more…)