Posts Tagged 'BASTA'
Posted by Larry Doyle on July 28th, 2011 7:31 AM |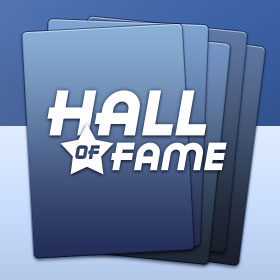 For those who love baseball, summer is not only a time for taking in a ballgame (like today's matinee at Fenway Park between our beloved 1st place Boston Red Sox and the Kansas City Royals) but also for paying a visit to the Hall of Fame.
Baseball fans of all ages love to make the pilgrimage to the hallowed hall in Cooperstown, New York.
Fans of Sense on Cents are well aware that yours truly has inducted worthy and deserving recipients into both wings of our own hall here over the course of the year. Just yesterday, I inducted Muddy Water's Carson Block into the Sense on Cents Hall of Fame.

While I take the boys to the ballpark, I hope readers, both new and old, may like to pay a visit to the Sense on Cents Halls of Fame and Shame a/o year end 2010.
I provided the following ceremonial tribute and induction at the end of last year.
Enjoy!! (more…)
Posted by Larry Doyle on July 28th, 2010 1:56 PM |
How might an individual earning close to $800k as a city manager live?
Let's learn more about former Bell, CA city manager Robert Rizzo. The Orange County Register recently ran a little expose on Mr. Rizzo, Check Out Home of $800,000-a-Year City Manager:
Robert Rizzo, the city manager of Bell, is taking a lot of heat after the Los Angeles Times reported he's pulling down a whopping $787,637 a year — apparently the highest paycheck for a city manager in California.

The Bell City Council is reported to be seeking his ouster, according to the newspaper. (LD's edit: He did resign!!) The L.A. District Attorney's office is looking into the hefty salary.

It turns out that Rizzo lives in Huntington Beach. I couldn't resist the question: What's his house like?

Check it out. What do you think?  I was expecting something more lavish. Overlooking  the ocean or the harbor, perhaps. Or both.

Rizzo's home  isn't on the market, but Zillow "Zestimates'" it at $883,500 — pretty close to the clutch annual salary. The tax assessor valued the house at $903,000 last year, according to public records.
.
By the way, Rizzo, 56, was arrested on suspicion of drunk driving near his house in March. A neighbor called police after Rizzo crashed into a mailbox.

"He is accused of being so stumbling drunk, the officer had to stop administering the field sobriety test," said Susan Kang Schroeder, the Orange County District Attorney's chief of staff.

She said Rizzo's blood alcohol level was at .28, which is three and a half times the legal limit.

He pleaded not guilty and is awaiting trial on drunken driving charges.

But back to real estate: There's another home on the street not too far from him that's on the market right now with an asking price of $1,100,000.

I think it still has a mailbox.
Is it safe to assume that Rizzo was the highest paid city manager in the nation? Who knows in these days of municipal malfeasance. In regard to Mr. Rizzo's job, "nice work, if you can get it!!"
You can't make this stuff up, beyond that I will reserve comment.
LD
Posted by Larry Doyle on July 24th, 2010 10:15 AM |
Bruce Malkenhorst must be a very happy man today and for that he should thank Robert Rizzo.
Who is Malkenhorst? Who is Rizzo? What is the story here?
Readers may recall that 14 months ago, Malkenhorst, a former municipal employee in Vernon, CA was exposed as the recipient of a sweet little 'half million dollar pension' connected to his duties in the bustling metropolis of Vernon, CA. How bustling? Vernon, a community in southern California, has a total population of approximately 100 citizens.
Malkenhorst and his cronies in Vernon singlehandedly redefined the concept of municipal fiscal abuse. I highlighted this story and accompanying unbelievable details a year ago in writing a story which an inordinate number of readers have reviewed entitled California's $100, 000 Club.
This week, Malkenhorst and his pals in Vernon must have partied real hard and toasted Robert Rizzo all week long. Why is that? (more…)