Posts Tagged 'Ronald Holland'
Posted by Larry Doyle on July 28th, 2011 7:31 AM |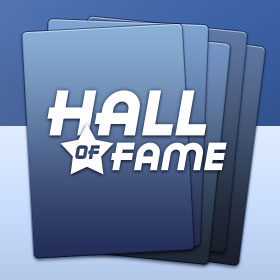 For those who love baseball, summer is not only a time for taking in a ballgame (like today's matinee at Fenway Park between our beloved 1st place Boston Red Sox and the Kansas City Royals) but also for paying a visit to the Hall of Fame.
Baseball fans of all ages love to make the pilgrimage to the hallowed hall in Cooperstown, New York.
Fans of Sense on Cents are well aware that yours truly has inducted worthy and deserving recipients into both wings of our own hall here over the course of the year. Just yesterday, I inducted Muddy Water's Carson Block into the Sense on Cents Hall of Fame.

While I take the boys to the ballpark, I hope readers, both new and old, may like to pay a visit to the Sense on Cents Halls of Fame and Shame a/o year end 2010.
I provided the following ceremonial tribute and induction at the end of last year.
Enjoy!! (more…)
Posted by Larry Doyle on March 1st, 2010 9:19 AM |
When the king of Wall street speaks, America would be wise to listen.
Despite what one may think or feel about Wall Street, prudence dictates we are fully aware of developments on the major thoroughfare of our economic landscape. The king, that is Larry Fink the CEO of the asset manager Blackrock, last year sent a note of investment caution to CalPERS (California Public Employees Retirement System) which all of America should heed. (more…)
Posted by Larry Doyle on February 22nd, 2010 10:10 AM |
I first introduced Orin Kramer, chairman of the council overseeing the New Jersey State Pension, to readers of Sense on Cents on January 5th. On that date I wrote "Public Pension 'Smoothies' Will Cost $2 Trillion", highlighting the massive gap in the funding of our public pension system.
Last evening on my radio show, my guest Ronald Holland addressed how we should ultimately expect our retirement funds to be taken over by the government partially for the purpose of funding these pensions. You can listen to the entire interview with Mr. Holland here.
We wake up this morning and are revisited by none other than Orin Kramer, who provides a succinct but enlightening View From the Top interview to the Financial Times: (more…)