Posts Tagged 'Chris Christie'
Posted by Larry Doyle on February 10th, 2012 3:41 PM |
I wrote earlier today about the need for those in college to "not let their classwork get in the way of their education."
That said, in order to get to college or ahead in the world in the first place, each and every child in our nation needs a quality secondary education.
They are not getting it.
Obviously, family structure and other factors play a significant role in our children's well being and development; however, when we have urban graduation rates of approximately 50%, education in many cities is largely in name only. From where do you think large percentages of our prison populations come? (more…)
Posted by Larry Doyle on July 28th, 2011 7:31 AM |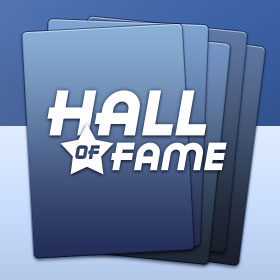 For those who love baseball, summer is not only a time for taking in a ballgame (like today's matinee at Fenway Park between our beloved 1st place Boston Red Sox and the Kansas City Royals) but also for paying a visit to the Hall of Fame.
Baseball fans of all ages love to make the pilgrimage to the hallowed hall in Cooperstown, New York.
Fans of Sense on Cents are well aware that yours truly has inducted worthy and deserving recipients into both wings of our own hall here over the course of the year. Just yesterday, I inducted Muddy Water's Carson Block into the Sense on Cents Hall of Fame.

While I take the boys to the ballpark, I hope readers, both new and old, may like to pay a visit to the Sense on Cents Halls of Fame and Shame a/o year end 2010.
I provided the following ceremonial tribute and induction at the end of last year.
Enjoy!! (more…)
Posted by Larry Doyle on September 11th, 2010 6:17 AM |
Say what you want about New Jersey Governor Chris Christie's politics, but how can you not like this guy's style? Juxtapose Christie's blunt, direct, no nonsense style with the standard political backstroke provided by an overwhelming number of our pols from both sides of the aisle. I find Christie very refreshing. I also believe he provides a wealth of 'sense on cents' during a period when our nation is screaming for exactly that. This 9-minute video clip of an engagement Christie had on September 8th should be required viewing for everybody in our nation. Are we looking at a future President?
Thoughts, comments, constructive criticisms always encouraged and appreciated.
Larry Doyle
Please subscribe to all my work via e-mail, an RSS feed, on Twitter or Facebook.
I have no affiliation or business interest with any entity referenced in this commentary. As President of Greenwich Investment Management, an SEC regulated privately held registered investment adviser, I am merely a proponent of real transparency within our markets so that investor confidence and investor protection can be achieved.
Posted by Larry Doyle on May 14th, 2010 2:11 PM |
America needs more men like recently elected New Jersey governor Chris Christie.
Say what you want about Christie's politics, but what Christie brings is a straight talking, shoot from the hip, apolitical approach. If you are sick of politicians, and most people in America are, then you are going to like Chris Christie.
Washington better watch out. Christie's delivery and drive for truth, transparency, and integrity are going to resonate.
Barack, watch, listen, learn.
LD
Please subscribe to all my work via e-mail, an RSS feed, on Twitter or Facebook. Thanks for the support.