Posts Tagged 'UK Prime Minister David Cameron'
Posted by Larry Doyle on July 28th, 2011 7:31 AM |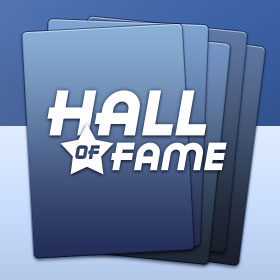 For those who love baseball, summer is not only a time for taking in a ballgame (like today's matinee at Fenway Park between our beloved 1st place Boston Red Sox and the Kansas City Royals) but also for paying a visit to the Hall of Fame.
Baseball fans of all ages love to make the pilgrimage to the hallowed hall in Cooperstown, New York.
Fans of Sense on Cents are well aware that yours truly has inducted worthy and deserving recipients into both wings of our own hall here over the course of the year. Just yesterday, I inducted Muddy Water's Carson Block into the Sense on Cents Hall of Fame.

While I take the boys to the ballpark, I hope readers, both new and old, may like to pay a visit to the Sense on Cents Halls of Fame and Shame a/o year end 2010.
I provided the following ceremonial tribute and induction at the end of last year.
Enjoy!! (more…)
Posted by Larry Doyle on June 8th, 2010 12:15 PM |
Is Barack Obama listening to the political winds blowing across Europe? With European central bankers turning away from ongoing fiscal stimulus in an attempt to avert a sovereign currency crisis, political leaders in Europe are singing from the same sheet of music. If you don't think so, let's listen to the recently elected British Prime Minister David Cameron. What does Cameron have to say? The Financial Times sheds real insights into the future for the UK in writing, Cameron Warns on Impact of Cuts:
David Cameron, Britain's prime minister, yesterday put the country on notice that his plan to cut the £156bn deficit would have "enormous implications", warning that public sector pay, pensions and state benefits would all face cuts.

Mr Cameron's new coalition government has prioritised deficit reduction and is preparing Britain for what is expected to be a bruising "emergency Budget" on June 22. The prime minister said the cuts would hit "every single person in our country".
What does Barack think about that? (more…)