Posts Tagged 'Ed Morrow'
Posted by Larry Doyle on July 28th, 2011 7:31 AM |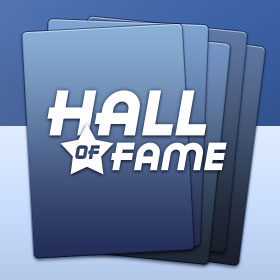 For those who love baseball, summer is not only a time for taking in a ballgame (like today's matinee at Fenway Park between our beloved 1st place Boston Red Sox and the Kansas City Royals) but also for paying a visit to the Hall of Fame.
Baseball fans of all ages love to make the pilgrimage to the hallowed hall in Cooperstown, New York.
Fans of Sense on Cents are well aware that yours truly has inducted worthy and deserving recipients into both wings of our own hall here over the course of the year. Just yesterday, I inducted Muddy Water's Carson Block into the Sense on Cents Hall of Fame.

While I take the boys to the ballpark, I hope readers, both new and old, may like to pay a visit to the Sense on Cents Halls of Fame and Shame a/o year end 2010.
I provided the following ceremonial tribute and induction at the end of last year.
Enjoy!! (more…)
Posted by Larry Doyle on October 28th, 2010 5:42 AM |
"Larry is our greatest writer on the economy."
The Register, the official publication of the International Association of Registered Financial Consultants recently interviewed Forrest Wallace Cato. Who is 'Wally' Cato? Well, read on, as Wally is easily the most interesting individual with whom I have ever crossed paths. In fact, I would rate Wally Cato as perhaps one of the single most worldly, well versed, and well connected individuals of the modern era.
You don't believe me? Read on.
I challenge you to match Wally's life with that of almost anybody in the world today. Wally is conversant on an exceptionally wide array of topics. I am highlighting an interview with him in the most recent edition of The Register because he speaks at length on the state of financial planning in our nation today and he graciously has some nice things to say about yours truly and Sense on Cents.
What nice things? When Wally Cato was asked,
Who are some of your favorite famous friends? (more…)
Posted by Larry Doyle on April 20th, 2010 1:10 PM |
I am heartened when great Americans across our country are willing to stand up and lash out at those involved in the Wall Street-Washington incest. I crossed paths with just such an American this morning in Ed Morrow, the chairman and CEO of the International Association of Registered Financial Consultants, a non-profit educational society for the financial planning industry.
Ed wrote to his representaitve John Boehner (R-OH) on financial regulatory topics which he feels are vitally important to his members. I thank Ed for his courage to speak his mind and his willingness to let me run his letter here at Sense on Cents. Thank you to our great American Ed Morrow for writing the following:    (more…)