Posts Tagged 'robo-signing'
Posted by Larry Doyle on June 14th, 2013 9:02 AM |
Not that we needed any further evidence of the racketeering enterprises run within the mortgage operations on Wall Street, but with the recently delivered testimony of Simone Gordon, a senior collection officer within Bank of America's mortgage 'racket' . . . we got it.
I first questioned whether the activities within the mortgage servicing enterprises on Wall Street rose to the level of racketeering in early 2011 after having becoming aware of Wall Street's practice of robo-signing mortgage documents in order to engage in the fraudulent conveyance of countless mortgages. (more…)
Posted by Larry Doyle on May 10th, 2012 5:32 AM |
A little over a year ago I became aware of robo-signing within the mortgage servicing industry and broached the topic that the activity likely rose to a level of racketeering. I aggressively questioned, Did Wall Street Violate the Racketeering Act?
Believing that the activity did likely rise to a level of racketeering, I recommended that attorneys general should pursue institutions involved in these fraudulent and abusive practices with a RICO action.
Well, it appears that somebody is now doing just that with specific focus on  activities that transpired at Bank of America and MERS (Mortgage Electronic Registration System). (more…)
Posted by Larry Doyle on March 20th, 2012 1:06 PM |
The American system of justice used to be predicated on the fact that those who committed transgressions paid the penalty. Regrettably, that system of justice is now a distant memory in regard to the adjudication of certain massive and egregious financial practices.
Has it become all too overwhelming for you to keep up with the violation of contracts and moral hazards in America today? I implore you not to give up the fight as future generations are counting on us to stand up for real justice. I addressed the injustice last week in writing, Mortgage Settlement Defines Racketeering:
If the Wall Street mortgage settlement is supposed to define justice, then crime certainly does pay. (more…)
Posted by Larry Doyle on March 13th, 2012 5:51 AM |
If the Wall Street mortgage settlement is supposed to define justice, then crime certainly does pay.
Having asked repeatedly in 2011 whether Wall Street mortgage servicing practices qualified as a racket and thus the charges filed should have been addressed as a RICO violation, yesterday we received our answer.
By any measure of 'sense on cents', the evidence provided screams of a RICO violation. The verdict delivered?  (more…)
Posted by Larry Doyle on February 12th, 2012 5:34 PM |
In a nation now all too familiar with a "too big to fail" banking system, a heavily manipulated and high frequency dominated equity market, and an incestuous financial regulatory system, we should not be surprised with a mortgage settlement that does little more than 'piss into the wind'.
Pardon my cynicism, but one does not need to look too deeply into the recently announced mortgage settlement to understand there is little in the way of meaningful justice embedded in this contrivance. (more…)
Posted by Larry Doyle on January 1st, 2012 12:41 PM |
America wakes up this morning hopeful for a new year filled with peace and prosperity. Sense on Cents welcomes spreading our spirit of optimism.
Before we move forward, though, let's take an accounting of 2011 and induct those most deserving into our Sense on Cents' 2011 Halls of Fame and Shame.
Prior to our induction ceremony today, I am sure there are many in the crowd who may want to review our past award winners. On that note, I humbly submit:
Sense on Cents 2009 Halls of Fame and Shame
From the above Fame and Shame lists, I believe the top three in each Hall deserve special recognition. On that note, the medals go to the following: (more…)
Posted by Larry Doyle on May 17th, 2011 9:30 AM |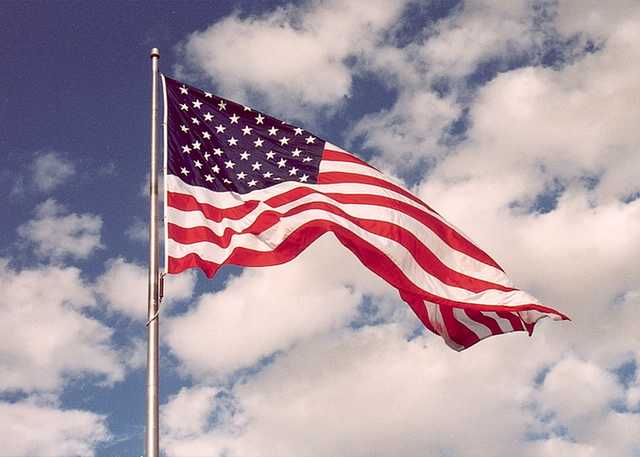 (This commentary is a little lengthy, but not overly so. I strongly encourage you to read and ponder the details embedded here as I firmly believe America's core principles of decency and justice are on the line. Let's stand up for America!!)
What would be the outcry in America if a foreign government or corporation knowingly and willingly abused the personal finances of multiple tens of thousands of our fellow citizens? Imagine if that entity were a large Chinese national bank or a Russian financial conglomerate? What if it were a division of an organization involved in illicit activities or even worse?
Do you think the United States government would intervene very aggressively on behalf of our fellow brethren? Might the media be up in arms with headline stories on a daily basis? Would the personal assaults precipitate an international trade embargo or a discontinuation of diplomatic relations? Does this sound like the stuff of a Harrison Ford virtuoso performance? Even better, this must be the plot to the next James Bond thriller, right?  (more…)