Posts Tagged 'Christine Lagarde'
Posted by Larry Doyle on May 31st, 2011 7:43 AM |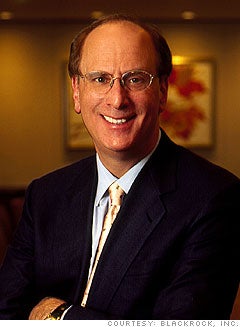 Here we go again.
Who is going to pay for the massive embedded losses in the European sovereign credits of Greece, Portugal, and elsewhere? Will it be the bondholders, primarily the European banks, or will it be the European citizens and taxpayers?
While this European "can was kicked down the road" over the last few years, the market pressure is increasing on Greece primarily but other European sovereigns as well. What might happen in this ultimate game of "financial chicken"? Who and what will break first?
Well the "king of Wall Street", Larry Fink, just stated on a Bloomberg interview that prior to any restructuring of sovereign credits occurring, the European banking system as a whole needs to be recapitalized and restructured. Fink actually stated that the European banks need what we here in America know as TARP (Troubled Asset Recovery Program). The TARP was in actuality nothing more than a massive bailout of the banks by the government. (more…)
Posted by Larry Doyle on June 7th, 2010 8:25 AM |
As we continue navigating the global economic landscape, national interests are now overwhelming coordinated global interests. How so?
Unlike the coordinated message at the widely publicized 2009 G20 summit held in London, the clashing of widely divergent national views at the 2010 G20 meeting held in Busan, South Korea is hardly melodious. The implications for global markets will be enormous.
Last year, the U.S. swapped all sorts of favors for a coordinated global fiscal stimulus; this year, the U.S., represented by Treasury Secretary Tim Geithner, is receiving the cold shoulder. Finance ministers from around the world are happy to go their own way in pursuit of what they believe to be their national interests. Can you blame them? (more…)