Posts Tagged 'Prisoner's Dilemma'
Posted by Larry Doyle on August 1st, 2013 10:04 AM |
Follow the money.
The Citizens United decision allowing for corporate and union funding for the public support or denouncement of political candidates evokes strong reaction from those on both sides of the debate like few other topics.
Are we to believe, though, that the right of corporations and/or unions to speak out does not also come with a payoff tied along with it? Come on, really?
Is this what our founding fathers intended in promoting freedom of speech? I think not. Why is it that some individual entities' freedom of speech carries more weight and substance than others? Simply because they can provide payoffs to our pols and demand the same in return?
No doubt. Money talks…
(more…)
Posted by Larry Doyle on May 10th, 2011 8:36 AM |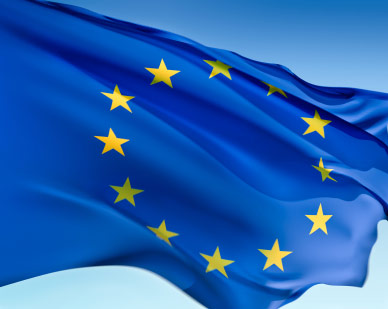 2011? 2012? 2013? 2015? 2020?
Who is willing to make book that the European Union as we know it will no longer exist within any of the time frames highlighted above? You think I'm reaching? I don't. Why? Let's navigate.
The core principle of the Prisoner's Dilemma promotes that individual economic entities will act in their own self interest at the expense of a collective interest. We witness this dilemma at work within many economic circles in the world today.
Why do individual economic units behave in such a fashion? Often a lack of trust and a true sense of partnership will compel one economic unit– be it a state, a nation, or a trade bloc– from fully cooperating and embracing its supposed partner. While this dilemma is causing real conflict and friction in many parts of the world today, I believe the dilemma is most troubling within the peripheral countries of EU. Why so?  (more…)
Posted by Larry Doyle on October 11th, 2010 7:08 AM |
I first highlighted the quandary known as the 'Prisoners' Dilemma' in January 2009. I have written a dozen separate commentaries on this economic 'game' over the last twenty-two months. Well, while this economic dilemma can be played out between two nations or amongst a wide array, the fact is the stakes of increasing protectionist policies and economic gamesmanship are rising. As aggregate private sector global demand for goods and services continues to decline, global governments are looking to jockey their currency values lower in order to capture a larger share of the international trade pie. While the jawboning in Washington is increasing, rest assured the jockeying overseas is just as fierce. Let's review the thoughts of a neutral arbiter on this topic. The Institute of International Finance recently weighed in on this issue and wrote,
IIF Calls for Renewed Global Coordination to Resolve Critical Economic Issues. Urgent Actions Needed to Counter Unilateral Moves. (more…)
Posted by Larry Doyle on June 7th, 2010 8:25 AM |
As we continue navigating the global economic landscape, national interests are now overwhelming coordinated global interests. How so?
Unlike the coordinated message at the widely publicized 2009 G20 summit held in London, the clashing of widely divergent national views at the 2010 G20 meeting held in Busan, South Korea is hardly melodious. The implications for global markets will be enormous.
Last year, the U.S. swapped all sorts of favors for a coordinated global fiscal stimulus; this year, the U.S., represented by Treasury Secretary Tim Geithner, is receiving the cold shoulder. Finance ministers from around the world are happy to go their own way in pursuit of what they believe to be their national interests. Can you blame them? (more…)
Posted by Larry Doyle on December 7th, 2009 12:05 PM |
"Those who do not learn from history are doomed to repeat it."
George Santayana (Spanish born American Philosopher, Poet and Humanist who made important contributions to aesthetics, speculative philosophy and literary criticism. 1863-1952)
The economic boom of The Roaring Twenties here in the United States was closely linked with the massive financing of debt provided to post WWI-Europe. The U.S. was the envy of the world given its economic engine and subsequent economic surplus. Economic historians are well aware that the excess capacity in the United States precipitated The Great Crash of 1929.
Fast forward 80 years. Is China 2009 the equivalent of the United States 1929? Is the United States 2009 the equivalent of Europe 1929? How will the relationship between the People's Republic of China and the United States play out? I addressed this critically important dynamic this past January in writing, "Prisoner's Dilemma."
I recently read and reviewed a fabulous piece produced by Black Swan Trading addressing this topic. This short piece, entitled Currency Currents, is strongly recommended. I submit:
Therefore, I think the key macro event i.e. major sustained risk event, will likely flow from protectionism. Rebalancing is the trigger for protectionism in a world when the major player, China, suppresses its currency. (more…)
Posted by Larry Doyle on November 17th, 2009 11:53 AM |
I am typically reluctant to merely link to articles which I find extremely compelling and newsworthy. I thoroughly enjoy referencing other's works while adding my own thoughts and perspectives. That said, every once in a while an article comes along which truly deserves to be highlighted in its entirety for its depth of detail and global perspective. I find it interesting that the article I find so compelling is produced not here in the United States, but in the United Kingdom. I thank KD for bringing it to my attention.
From the Telegraph.co.uk, China Has Now Become the Biggest Risk to the World Economy:
President Obama said before going to China this week that Asia can no longer live by shipping goods to Americans already in debt to their ears

Photo: AP
"The inherent problems of the international economic system have not been fully addressed," said China's president Hu Jintao. Indeed not. China is still exporting overcapacity to the rest of us on a grand scale, with deflationary consequences.

While some fret about liquidity-driven inflation, Justin Lin, World Bank chief economist, said the greater danger is that record levels of idle plant almost everywhere will feed a downward spiral of job cuts and corporate busts. "I'm more worried about deflation," he said. (more…)
Posted by Larry Doyle on March 23rd, 2009 11:12 PM |
In ten days, the leaders of the G-20 will meet for the most highly anticipated financial conference since Bretton Woods in 1944. In a bold and aggressive move prior to this conference, China's central bank called today for the replacement of the U.S. dollar as the international reserve currency. 
I have written about the tension in U.S.-Chinese relations over the last few months. The essence of this tension is captured in the Prisoner's Dilemma and A Question of Honor.
Make no mistake: the timing, tone, and substance of this message so close to the start of the G-20 is another major shot across our bow. The ramifications for a change in this international reserve currency are enormous, both politically and economically. Check out current, worthwhile discussions on this topic collected from a variety of sources at Memeorandum.com. In addition, I recommend reading the following article from the Financial Times:
China calls for new reserve currency
By Jamil Anderlini in Beijing
Published: March 23 2009 12:16 | Last updated: March 24 2009 00:06 

China's central bank on Monday proposed replacing the US dollar as the international reserve currency with a new global system controlled by the International Monetary Fund. (more…)
Posted by Larry Doyle on March 13th, 2009 1:00 PM |
On January 31st, I wrote a lighthearted piece, Know Your Customer, about my personal experience with an Asian counterparty.  The lesson I learned from that experience back in the late 1980's was that business dealings in Asia are ultimately "a question of honor." Are you honorable in your manner? Are you honorable in your engagement? Are you honorable on a going forward basis? Are you honorable in both word and deed? Obviously in a meaningful relationship, this code of honor must run both ways. 
Our relationship with the People's Republic of China hinges on American consumers' purchase of Chinese exports and ongoing Chinese purchase of U.S. government debt.  As I just highlighted in my most recent piece, Chinese exports fell 26% in February 2009. Numbers like that will make any government uneasy. During challenging economic periods, the tenuous nature of any economic relationship is captured in understanding the nuances of the Prisoner's Dilemma.  (more…)