Posts Tagged 'Mortgage Crisis'
Posted by Larry Doyle on February 12th, 2012 5:34 PM |
In a nation now all too familiar with a "too big to fail" banking system, a heavily manipulated and high frequency dominated equity market, and an incestuous financial regulatory system, we should not be surprised with a mortgage settlement that does little more than 'piss into the wind'.
Pardon my cynicism, but one does not need to look too deeply into the recently announced mortgage settlement to understand there is little in the way of meaningful justice embedded in this contrivance. (more…)
Posted by Larry Doyle on May 18th, 2011 8:56 AM |
"I'm sorry. No, really I am. I did not mean to do it….er, I mean we did not mean to do it. I hope nobody got too badly hurt. Oh, sorry if you did. Really, I mean it and we mean it. I think we were well intentioned but things just got a little out of control. We will definitely try to make sure this stuff NEVER happens again…no, really. This time we definitely mean it. Will you still trust us? Please?"
Are you kidding me? Is "sorry" the best America gets for the ineptitude, incompetence, reckless and abusive behaviors of those on Wall Street and their regulatory overseers in Washington after driving our markets and economy over the cliff?
Who is issuing these meaningless mea culpas? (more…)
Posted by Larry Doyle on May 17th, 2011 9:30 AM |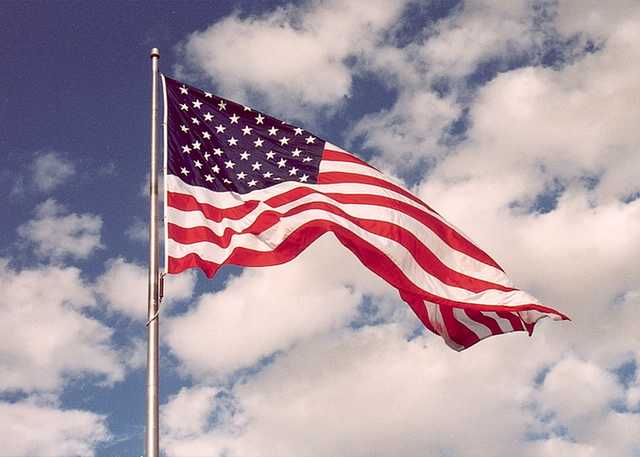 (This commentary is a little lengthy, but not overly so. I strongly encourage you to read and ponder the details embedded here as I firmly believe America's core principles of decency and justice are on the line. Let's stand up for America!!)
What would be the outcry in America if a foreign government or corporation knowingly and willingly abused the personal finances of multiple tens of thousands of our fellow citizens? Imagine if that entity were a large Chinese national bank or a Russian financial conglomerate? What if it were a division of an organization involved in illicit activities or even worse?
Do you think the United States government would intervene very aggressively on behalf of our fellow brethren? Might the media be up in arms with headline stories on a daily basis? Would the personal assaults precipitate an international trade embargo or a discontinuation of diplomatic relations? Does this sound like the stuff of a Harrison Ford virtuoso performance? Even better, this must be the plot to the next James Bond thriller, right?  (more…)
Posted by Larry Doyle on October 22nd, 2010 11:23 AM |
What the hell is truly going on within the entire mortgage foreclosure fiasco? There are seemingly more angles to this mess than there ever were choices of mortgage products themselves. Where can we turn to make some 'sense' of this madness? Let's check in with the crowd on the cutting edge of this sinkhole, that is our friends at 12th Street Capital. Today they write,
Not surprisingly the ones that look to be best positioned during this mortgage foreclosure/put back fiasco are the lawyers. As reported by HousingWire.com late yesterday, "A spokesperson for the New York law firm Quinn, Emanuel Urquhart & Sullivan confirmed to HousingWire it has been hired by the Federal Housing Finance Agency, a move some say means the government-sponsored enterprises are going after bad mortgages it bought from originators." Guess what, the GSEs have ALWAYS pursued repurchases. (more…)
Posted by Larry Doyle on October 15th, 2010 4:09 AM |
Fraud is fraud.
No matter how you disguise it — or dare I say, securitize it — fraud smells. That stench associated with improperly, and often fraudulently, originated mortgages is growing rapidly and is poised to back up into the Wall Street plumbing. The losses connected with the inevitable outcome of Wall Street banks having to repurchase fraudulently originated mortgages are enormous, although hard to quantify.
I highlighted this reality two days ago in writing, The Real Issues Behind the Foreclosure Crisis:
The imposition of principal forgiveness may actually be less expensive for banks and servicers than addressing the real root problem behind many mortgages. What is that problem? The fact that a lot of mortgages in our nation today were fraudulently underwritten from point of origination and were then fraudulently conveyed via mortgage securitizations.
I actually initially addressed this reality in November 2008 in writing, The Wall Street Model is Broken…and Won't Soon Be Fixed: (more…)
Posted by Larry Doyle on September 21st, 2010 12:02 PM |
What is holding back our economy? Why isn't there more credit available in our banking system?
I have answered these questions numerous times over the last two years BUT many in Washington pretend not to know the answer and pander to their constituencies in the process. Regular readers of Sense on Cents are well aware that the books of our banks–especially our largest money center banks–remain chock-filled with loans that are being valued far in excess of what they are truly worth. Let's navigate.   
I first addressed issues within the second mortgage and HELOC (home equity line of credit) space in Fall of 2008 (Sense on Cents/Second Mortgages). Here we are a full two years later and America still has not received a straight answer and a full accounting by the banks or their regulators as to this "sinkhole" on their books and in our economy. 
Let's dive into this hole, get a little dirty, and again expose the issues within this sector. (more…)
Posted by Larry Doyle on August 17th, 2010 12:12 PM |
With the Conference on The Future of Housing Finance being held in Washington today, do we really expect the government to propose anything that may help support or fix our system of housing finance? I am not optimistic and I am an optimist by nature. I am a big believer in unleashing the power and strength of entrepreneurial minds to address our problems. Why haven't these minds developed solutions? Do you think that these minds are stifled by the overwhelming presence of Uncle Sam? I do. Back to housing and entrepreneurial spirits.  
I love when Sense on Cents can provide fertile ground for the free and open exchange of ideas, opinions, thoughts, and analysis on critically important issues of the day. I am deeply grateful when people not only comment here at Sense on Cents but I encourage people to provide written commentary. I can not promise that I will run every commentary that is submitted but I will seriously review and consider running those that I believe are deserving of greater exposure. I appreciate your allowing me to make those judgments. Plus ….it is my blog.
I have always maintained that jobs and housing are the two great linchpins upon which our economy rests. The government has thrown hundreds of billions of dollars at our housing crisis with no meaningful success….all reports aside. What can be done to solve the foreclosure crisis weighing on our housing market, our economy, and ultimately our nation?  (more…)
Posted by Larry Doyle on August 11th, 2010 7:17 AM |
Have executives at Fannie Mae worked to benefit their own financial interests versus promoting the well being of American taxpayers and homeowners looking to permanently modify their mortgages? Is Fannie Mae merely a perpetual train wreck or has something even more nefarious gone on inside the halls of our national stepchild?
In recently reviewing The Center for Public Integrity, I was not shocked — but certainly dismayed — to read Whistleblower: Fannie Mae Bungled HAMP Anti-Foreclosure Program,
Fannie Mae executives bungled their stewardship of the federal government's massive foreclosure-prevention campaign, creating a bureaucratic muddle characterized by "mismanagement and gross waste of public funds," according to a whistleblower lawsuit by a former Fannie Mae executive and consultant. (more…)
Posted by Larry Doyle on June 23rd, 2010 2:03 PM |
I was initially reluctant to write about the decline in New Homes Sales reported this morning. Why? Despite all housing reports to the contrary, I have been consistent in remaining bearish on our housing market. I view this report as merely 'old news' here at Sense on Cents.
Oversupply, shadow inventories, and limited mortgage credit have merely been disguised by government props and interventions. Ultimately, those props and interventions wear out or expire and the days of cold, harsh reality set in.
Well, today got mighty cool and very real as New Homes Sales plunged by 33%. Am I surprised? No, I am not. Then why am I writing? (more…)