Archive for February, 2012
Posted by Larry Doyle on February 29th, 2012 6:27 AM |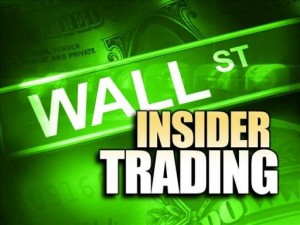 Michael Douglas? Have we gone totally soft?
Does America need to call on Michael Douglas, as the FBI recently did, to promote that "greed really is not good"?
Call me unimpressed.
Who would Sense on Cents like to see as the 2012 face to counteract insider trading activity on Wall Street? Not Michael Douglas, but more on this later.
There are many others to whom America might care to listen to understand basic virtues and values. That said, while many in America may be somewhat amused to see Douglas' face on the Wall Street Journal's front page, let's get a little more serious on this topic of insider trading.  (more…)
Posted by Larry Doyle on February 28th, 2012 6:46 AM |
The cost of college and the accompanying burden of student loan payments are having an enormous impact across many segments of our economic landscape.
From basic consumer spending habits to decisions on living arrangements and so much more, recent college grads are facing a decidedly different economic future than their counterparts a decade or two ago.
I ask once again, Are Student Loans an Impending Bubble? Is Higher Education a Scam?
Many people in the field do forecast an impending student loan debt bomb. Why should we be concerned? For the very simple reason that the bomb is ENORMOUS!! (more…)
Posted by Larry Doyle on February 27th, 2012 8:27 AM |
How are MF Global customers supposed to protect themselves when financial regulators and our legislative bodies show themselves to be incapable of performing that basic duty?
Those engaged in the unseemly acts of Wall Street-Washington Incest have shown their true colors in allowing the most innocent of investors in our nation to be trampled. How un-American of them. That said, while our incestuous 'friends' may leak stories over the weekend indicating that the MF Global fight for justice is largely over, let us show them that the fight has only just begun. How might we do so?
Let's get very specific and highlight an impassioned plea by an MF Global customer who is crying out for help. Sense on Cents welcomes providing a forum to do just that. (more…)
Posted by Larry Doyle on February 26th, 2012 4:00 PM |
Every now and then I come across a piece of research that resonates so strongly with my beliefs and also outlines my hopes and desires for launching Sense on Cents. I thank the regular reader who shared just such a piece with me earlier this week.
I exhort you to save this commentary so you can savor the wisdom provided by one of the greatest financial minds in the world today. Of whom do I speak? Jeremy Grantham.
I provide some appetizers from Grantham's work to excite you to read and share his entire work to which I link at the end. It does not get better than this!!
Jeremy Grantham provides investment advice, his take on the shortcomings of capitalism, and his investing observations for 2012 in this three-part "Longest Quarterly Letter Ever:"  (more…)
Posted by Larry Doyle on February 25th, 2012 9:07 AM |
Four full months have passed and MF Global customers are still out a reported ~$1.6 billion.
How are these individuals and entities surviving? Will they ever see a return of their funds?  Will the public ever learn what truly happened in those fateful days and hours when this firm went down the tubes?
Don't hold your breath.
In a not unsurprising manner, we receive word on a late Friday afternoon that the investigation into the MF Global demise may be little more than a case of sloppy controls and compliance. Is this to be believed?  (more…)
Posted by Larry Doyle on February 23rd, 2012 12:58 PM |
"You can't regulate and legislate for greed and stupidity."
In the course of a riveting 30+ minute interview, soon to depart public relations chief Lucas van Praag of Goldman Sachs made the above point and many more as he spoke openly and extemporaneously on a number of topics.
The fascinating dynamic at work in this interview with the Dutch television program Tegenlicht is the fact that van Praag does not seem to fully appreciate that he is being taped. Much of what van Praag addresses would seem to toe the Goldman party line, but he does speak in such a matter of fact style that we learn a lot about the mentality and culture at work inside the offices of Goldman Sachs.
What are some of the general themes of van Praag's commentary?  (more…)
Posted by Larry Doyle on February 22nd, 2012 2:01 PM |
I have crossed paths with some exceptionally interesting people while navigating our economic landscape and writing Sense on Cents over the last few years. These individuals encompass a wide swath of our American population and include investors, economists, lawyers, consumers, small businesspeople, bankers, students, and so many more.
While I admire and respect most of the people with whom I interact, there are a handful who truly occupy a very special place in my heart and in the Sense on Cents Hall of Fame. Who are these people whom I consider true American heroes?  (more…)
Posted by Larry Doyle on February 22nd, 2012 6:28 AM |
This commentary provides a wealth of details and data along with some fabulous links. I firmly believe it covers the most important issues which will determine the future health and prosperity of our nation. It is a little lengthy, and for some perhaps overly sensitive—dare I say politically incorrect—but I hope you will take the time to read, review, and comment upon it. Thanks. LD 
While there are plenty of pols in Washington and elsewhere who would like to paint a picture of a land divided along class lines, let's not get distracted by those merely making noise to score political points.
Let's dig a  little deeper and determine who is not keeping up along our economic landscape . . . and why?  (more…)
Posted by Larry Doyle on February 21st, 2012 10:30 AM |
War. Street hockey. Hide the belt. Kick the can. Flipping cards.
The games of my youth growing up in my neighborhood section of Boston provide very fond memories. The best part of these games was the simple fact that everybody was included, the rules were clear cut, and the older kids looked out for the little guys.
In a manner of speaking, the central bankers of today are similarly engaged in a few different games. What are the games being played on both sides of the Atlantic? Kick the can and charades. Regrettably, the central bankers are not playing by the rules as we defined them.