Posts Tagged 'Sense on Cents Hall of Fame'
Posted by Larry Doyle on December 5th, 2012 9:07 AM |
The Wall Street Journal reported a year ago tomorrow that an independent panel investigating the  accounting scandal at Olympus, the Japanese maker of cameras and medical imaging equipment, announced that the company had hidden losses of more than $1.5 billion over an extended period.
What was going on in this Japanese version of Enron? A practice known as tobashi, that is, a transferal of assets so as to conceal losses. Sounds very Enron-like. Who was involved and how did this persist for so long?  (more…)
Posted by Larry Doyle on June 24th, 2012 10:25 AM |
The lessons we learn from those who see the ocean while all are focused on a wave are truly special.
Thanks to our friend Huckleberry for prompting me to view the UCLA commencement address recently delivered by one Dr. Michael Burry.
Burry strikes me as a relatively soft-spoken and unassuming individual. His message is anything but. This address is a must view.
Burry may be talking primarily to the UCLA graduates but his message resonates far beyond that small group. He provides wisdom to  graduates and people everywhere who care to learn how we have come to be enmeshed in such an economic crisis.
What does Burry recommend we do? (more…)
Posted by Larry Doyle on June 16th, 2012 6:27 AM |
It is not quite 6am on Saturday morning.
How did I start my day? The same way I start every Saturday morning. I just read my favorite columnist, The Wall Street Journal's Jason Zweig.
Long ago I inducted Zweig into the Sense on Cents Hall of Fame. He earns that honorable distinction regularly. How so? Zweig takes his readers into corners of Wall Street not often traveled. After reading his work, I always come away impressed and more informed.
For example, over the last few weeks, Zweig wrote of a portfolio manager at Blackrock who perhaps had "too much skin in the game". That is, "investors' skin" in "his game". Conflict of interest, perhaps? If there is any doubt that Zweig is an impact player, do you think it is pure coincidence that after Jason Zweig broke this story two weeks ago, the PM just stepped down from his responsibility managing the fund.  (more…)
Posted by Larry Doyle on March 3rd, 2012 8:05 AM |
While most people see the trees, the waves, and the stars, there are a few money managers and economists out there who see and speak truly about the forest, the oceans, and the galaxies.
Who are a few of these individuals?
Jeremy Grantham of Grantham Mayo, whom I highlighted a week ago. Bob Rodriguez of First Pacific Advisors of whom I have written often. Harvard economist Kenneth Rogoff is without peer in understanding and delivering on the depth and breadth of our global economic crisis. I personally think the Fletcher School of Law and Diplomacy's Amar Bhide is in a class with only Simon Johnson in addressing what the world of finance needs to do in correcting itself circa 2012.
Who else also occupies the loftiest of spots in the Sense on Cents Hall of Fame and distinguishes himself along with these other luminaries?
Posted by Larry Doyle on February 22nd, 2012 2:01 PM |
I have crossed paths with some exceptionally interesting people while navigating our economic landscape and writing Sense on Cents over the last few years. These individuals encompass a wide swath of our American population and include investors, economists, lawyers, consumers, small businesspeople, bankers, students, and so many more.
While I admire and respect most of the people with whom I interact, there are a handful who truly occupy a very special place in my heart and in the Sense on Cents Hall of Fame. Who are these people whom I consider true American heroes?  (more…)
Posted by Larry Doyle on February 17th, 2012 11:35 AM |
The story of rampant abuse within CitiMortgage is garnering enormous attention throughout the blogosphere today.
Do you find it ironic that an institution such as Citi, which was saved by Uncle Sam in 2008, would be abusing the old man a full three years later? No surprise here.
In a financial system in which regulators are ill equipped and overwhelmed by industry practices, rampant abuse and fraud seems to have become endemic. I tip my hat to Sherry Hunt, a whistleblower within CitiMortgage, for exposing the fraud within the mortgage underwriting business at Citi for which taxpayers foot the bill. Ms. Hunt gains immediate induction into the Sense on Cents Hall of Fame in the process.   (more…)
Posted by Larry Doyle on November 6th, 2011 3:54 PM |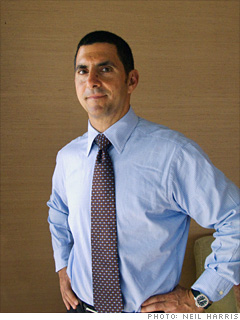 Mike Mayo is a highly regarded bank analyst on Wall Street. While Mike has had some outstanding calls over the course of his career, he is most widely regarded for 'taking the road less traveled' when it comes to speaking his mind and not merely serving as a shill for the institutions at which he has worked.
I write that not to denigrate those involved in research on Wall Street. Many research analysts on Wall Street are challenged to balance their career preservation interests against the desire of their employers to maximize revenues.
Mayo has uncannily distinguished himself for making hard calls which fly in the face of the institutional interest of the firms looking to gather client assets and sell investment products.  (more…)
Posted by Larry Doyle on October 16th, 2011 11:29 AM |
Mort Zuckerman is the Chairman of the Board of Boston Properties.  I have heard many a man in such a position equivocate when commenting on the economy, markets, and the political dynamic.
Equivocate? Yes, as in "talking one's position" or being excessively political. I certainly would not characterize Zuckerman in such a fashion.  (more…)
Posted by Larry Doyle on July 28th, 2011 7:31 AM |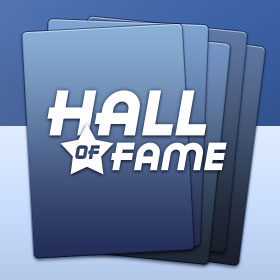 For those who love baseball, summer is not only a time for taking in a ballgame (like today's matinee at Fenway Park between our beloved 1st place Boston Red Sox and the Kansas City Royals) but also for paying a visit to the Hall of Fame.
Baseball fans of all ages love to make the pilgrimage to the hallowed hall in Cooperstown, New York.
Fans of Sense on Cents are well aware that yours truly has inducted worthy and deserving recipients into both wings of our own hall here over the course of the year. Just yesterday, I inducted Muddy Water's Carson Block into the Sense on Cents Hall of Fame.

While I take the boys to the ballpark, I hope readers, both new and old, may like to pay a visit to the Sense on Cents Halls of Fame and Shame a/o year end 2010.
I provided the following ceremonial tribute and induction at the end of last year.
Enjoy!! (more…)