Posts Tagged 'Amar Bhide'
Posted by Larry Doyle on August 21st, 2013 7:22 AM |
So who should be the next chairman of the Federal Reserve?
While we are fed a regular diet of drivel from those who might believe they know what is in the best interest of our nation, these political insiders might want to look a little further for truly informed opinion. To whom should they listen?
I would suggest they lend an ear to Amar Bhide, a professor at the Fletcher School of Law and Diplomacy at Tufts University, who provides real sense on cents on this topic.   (more…)
Posted by Larry Doyle on March 3rd, 2012 8:05 AM |
While most people see the trees, the waves, and the stars, there are a few money managers and economists out there who see and speak truly about the forest, the oceans, and the galaxies.
Who are a few of these individuals?
Jeremy Grantham of Grantham Mayo, whom I highlighted a week ago. Bob Rodriguez of First Pacific Advisors of whom I have written often. Harvard economist Kenneth Rogoff is without peer in understanding and delivering on the depth and breadth of our global economic crisis. I personally think the Fletcher School of Law and Diplomacy's Amar Bhide is in a class with only Simon Johnson in addressing what the world of finance needs to do in correcting itself circa 2012.
Who else also occupies the loftiest of spots in the Sense on Cents Hall of Fame and distinguishes himself along with these other luminaries?
Posted by Larry Doyle on February 20th, 2012 8:50 AM |
Why do you think former Fed chair and widely respected central banker Paul Volcker paid a visit the other day to SEC head Mary Schapiro?
I would gather that Mr. Volcker was not there merely to exchange pleasantries. No, clearly Mr. Volcker was exhorting Ms. Schapiro to withstand the pressure currently being applied by many members of the Wall Street-Washington Incest society to water down the Volcker Rule which would curtail proprietary trading on Wall Street. (more…)
Posted by Larry Doyle on January 1st, 2012 12:41 PM |
America wakes up this morning hopeful for a new year filled with peace and prosperity. Sense on Cents welcomes spreading our spirit of optimism.
Before we move forward, though, let's take an accounting of 2011 and induct those most deserving into our Sense on Cents' 2011 Halls of Fame and Shame.
Prior to our induction ceremony today, I am sure there are many in the crowd who may want to review our past award winners. On that note, I humbly submit:
Sense on Cents 2009 Halls of Fame and Shame
From the above Fame and Shame lists, I believe the top three in each Hall deserve special recognition. On that note, the medals go to the following: (more…)
Posted by Larry Doyle on July 15th, 2011 9:09 AM |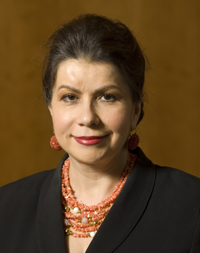 I love reading the work of intelligent economic 'giants' who both get it and eloquently share it.
On a daily basis we suffer from the charlatans roaming the halls of Capitol Hill to those occupying the offices of global media moguls.
Some of the individuals in Washington (hello Barack!!) may believe the public does not and can not understand the nuances of major economic issues. In the process, the clowns spew forth volumes of nonsense and bulls&*t which has suffocated the debate needed to restore some measure of integrity to our social fabric.
Let's turn off  the volume on the nonsense and embrace, elevate, and spread some truth and real wisdom.  (more…)