Posts Tagged 'break up the banks'
Posted by Larry Doyle on January 17th, 2013 11:54 AM |
Three days ago I wrote how strongly I believe that the Wall Street landscape needs to be restructured. How so? I made my case in defining Wall Street as an oligopoly and Why Should the Banks Be Broken Up?
I concluded my commentary by highlighting that Dallas Federal Reserve governor Richard Fisher would be addressing this same topic on Wednesday evening. What did the good governor have to say?  (more…)
Posted by Larry Doyle on January 14th, 2013 9:54 AM |
As much as I detest the involvement of the government in what are supposed to be free markets, I can appreciate the need for Uncle Sam's stepping in to save our banking system in late 2008.
Now going on five years hence, it is time that we move to save capitalism. How do we do this? We need to break up the banks. Why so? Here's a handful of reasons why:  (more…)
Posted by Larry Doyle on July 15th, 2011 9:09 AM |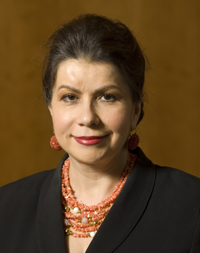 I love reading the work of intelligent economic 'giants' who both get it and eloquently share it.
On a daily basis we suffer from the charlatans roaming the halls of Capitol Hill to those occupying the offices of global media moguls.
Some of the individuals in Washington (hello Barack!!) may believe the public does not and can not understand the nuances of major economic issues. In the process, the clowns spew forth volumes of nonsense and bulls&*t which has suffocated the debate needed to restore some measure of integrity to our social fabric.
Let's turn off  the volume on the nonsense and embrace, elevate, and spread some truth and real wisdom.  (more…)