Archive for August, 2011
Posted by Larry Doyle on August 17th, 2011 4:33 PM |
BOMBSHELL!!!
Since early 2009 I have written at length about the regulatory capture that has dominated the financial industry. I have defined this concept in layman's terms as the Wall Street-Washington incest. Today a close friend and regular reader of Sense on Cents shares a story which blows the cover off this incest.
This story is written by Rolling Stone's Matt Taibbi, perhaps Wall Street's greatest nemesis. I commend him and those from whom he has sourced this information to have the courage of their conviction and the embodiment of the true American spirit to bring this story to light.
I ardently believe this expose should lead to public Congressional hearings and ultimately a federal judicial inquiry. Might it be the beginning of the end for Mary Schapiro? (more…)
Posted by Larry Doyle on August 16th, 2011 10:20 AM |
With a number of items on my calendar over the next few weeks, I am taking a sabbatical from Sense on Cents for the balance of the month.
While I may not be providing regular commentary, I hope you may want to avail yourself of some of the fabulous resources which I have collated here.
These links are integral to our efforts to help people 'navigate the economic landscape'. The links include the following: (more…)
Posted by Larry Doyle on August 15th, 2011 6:00 AM |
The twists and turns in the ongoing saga of the auction-rate securities nightmare are replete with some of the most gut-wrenching personal stories I have experienced.
Regulators like to trumpet the progress made on cleaning up the ARS mess over the years.
Let's hold the applause for these regulators because a full three and a half years have passed and approximately $100 billion remains frozen in those ARS which were pitched as cash surrogate, money market equivalent securities.
Over and above the cash, little attention is paid by the media or others to elevate and expose the personal nightmares of those individuals and businesses which continue to hold these frozen ARS. (more…)
Posted by Larry Doyle on August 11th, 2011 9:01 AM |
Recent market volatility is clearly unnerving.
I believe the volatility is exacerbated by the general decline in broad based participation in the markets over the last few years. Additionally, the growth in derivatives, both within the equity and fixed income markets, has served to accentuate the swings.
I described these swings and the accompanying spike in volatility as the equivalent of an Adult Swim Only a few days ago when I wrote, What Caused the Market Meltdown?.
What are the implications for a market in which there is a lack of broad based participation?
To an ever increasing extent, professional traders study the charts and perform technical analysis to determine likely levels of support and resistance.
On that note, let's navigate and review a chart of the Dow Jones Industrial Average which takes us back 5 years and provides a fabulous view of the recent cliff dive along our market landscape. (more…)
Posted by Larry Doyle on August 10th, 2011 5:47 AM |
Have you ever officially read a Federal Reserve statement?
Many market participants rip apart Fed statements within seconds of release looking for key words or phrases to decipher the path of future Fed policy.
Often reading a Fed statement is like reading a Tarot card as the 'great and all powerful Fed' provides sufficient obfuscation in order to cover a whole slew of bases.
Yesterday's Federal Reserve statement struck me as far different from those in the past as it left very little to interpretation. (more…)
Posted by Larry Doyle on August 8th, 2011 7:59 PM |
That was not a lot of fun.
The 6% selloff in the market we witnessed today is obviously tremendously unnerving.
Professional traders and active managers who monitor market moves on a minute by minute basis will have their their own opinions as to what did happen and what will happen.
For those in the audience who appreciate and embrace the true spirit of 'sense on cents', while we listen to the spin provided by market mavens, esteemed economists, political pundits, and Washington wizards, let us not lose sight of the real fundamental issues which remain at the core of our American foundation. (more…)
Posted by Larry Doyle on August 5th, 2011 9:13 AM |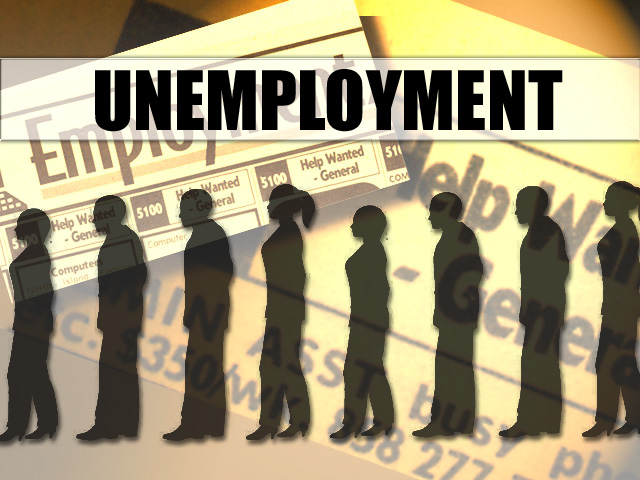 The big exhale you may have just heard emanating from Washington follows a slightly better than expected unemployment report this morning.
I am happy to hear that the report is slightly better than expected and will address the particulars momentarily. I caution people not to make too much of this report, though. Why?
While the report may have exceeded expectations, let's not lose sight of the fact that the expectations were not all that high at the outset.
Additionally, this report is backward looking. What have we seen and heard from a wide array of companies recently? Indications of further layoffs.
Those with a measure of 'sense on cents' do not take reports on face value. Let's dig a little deeper. (more…)