Posts Tagged 'insider trading on Wall Street'
Posted by Larry Doyle on February 29th, 2012 6:27 AM |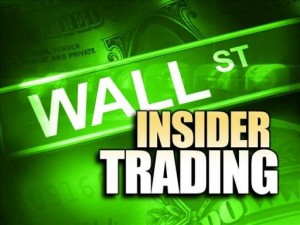 Michael Douglas? Have we gone totally soft?
Does America need to call on Michael Douglas, as the FBI recently did, to promote that "greed really is not good"?
Call me unimpressed.
Who would Sense on Cents like to see as the 2012 face to counteract insider trading activity on Wall Street? Not Michael Douglas, but more on this later.
There are many others to whom America might care to listen to understand basic virtues and values. That said, while many in America may be somewhat amused to see Douglas' face on the Wall Street Journal's front page, let's get a little more serious on this topic of insider trading.  (more…)
Posted by Larry Doyle on January 19th, 2012 1:15 PM |
As much as Wall Street is the center of the financial services industry, it is really a simple business that revolves around people and information.
That basic reality makes this business so fascinating. The personalities, the pace, the flow of data, and ultimately the interaction between counterparties make everyday a fascinating experience.
In order for Wall Street to thrive, though, and for our markets and economy to prosper, there needs to be a premise and a pursuit of fair dealing on a level playing field. (more…)
Posted by Larry Doyle on August 17th, 2011 4:33 PM |
BOMBSHELL!!!
Since early 2009 I have written at length about the regulatory capture that has dominated the financial industry. I have defined this concept in layman's terms as the Wall Street-Washington incest. Today a close friend and regular reader of Sense on Cents shares a story which blows the cover off this incest.
This story is written by Rolling Stone's Matt Taibbi, perhaps Wall Street's greatest nemesis. I commend him and those from whom he has sourced this information to have the courage of their conviction and the embodiment of the true American spirit to bring this story to light.
I ardently believe this expose should lead to public Congressional hearings and ultimately a federal judicial inquiry. Might it be the beginning of the end for Mary Schapiro? (more…)
Posted by Larry Doyle on October 20th, 2009 8:49 AM |
How is it that an individual with untold hundreds of millions of dollars in wealth could put himself in a position of risking it all?
Welcome to the world of Raj Rajaratnam, the owner of the hedge fund Galleon and the major kingpin arrested in the most recent insider trading scandal to rock Wall Street.
Who is Raj Rajaratnam and why would he take such professional risks? We learn about Rajaratnam from a London based financial site, Here Is The City:
He was born in Sri Lanka, attended S. Thomas' Preparatory School, Kollupitiya, then moved to England to complete his schooling, and studied engineering at the University of Sussex. Rajaratnam earned an MBA from Wharton in 1983. He is married with three children.

Rajaratnam, a Tamil self-made billionaire hedge fund manager, is the 236th richest American according to Forbes (2009), with an estimated net worth of $1.8 billion.

The hedge fund manager started his career as an analyst at the investment banking boutique Needham & Co., where his focus was on electronics. In 1991, he became the President of the bank at the age of 34. At the company's behest, he started a hedge fund, Needham Emerging Growth Partnership in March 1992, which he later bought and renamed 'Galleon'.

Initially invested in technology stocks and healthcare companies, he says his best ideas come from frequent visits with companies and conversations with executives who invest in his fund.

He has made more than $20 million in charitable donations in the last five years. In September 2009, Rajaratnam pledged to donate $1m to help the Sri Lankan government with the rehabilitation of former LTTE combatants. He has also donated generously to clear land mines in the war-affected areas in Sri Lanka, and was also a contributor to various causes that promoted development in the Indian subcontinent and programs that benefited lower income South Asian youth in the New York area. (more…)
Posted by Larry Doyle on October 19th, 2009 1:43 PM |
Twenty-two years ago today the equity markets crashed.  The Dow Jones Industrial average cratered by a whopping 22%!!
Have our markets, economy, and financial regulatory oversight progressed, regressed, or is it merely "deja vu all over again?" Well, with the markets up 1% on the day and 50% off the lows in March of this year, clearly today is vastly different than 22 years ago, right? Honestly, I would maintain that from a grand perspective very little has changed.  Why? How?
As much as we may have made technological progress on a number of fronts both on and off Wall Street, the fraud implicit in the illegal use of information is still very much central to the corruption that occurs on Wall Street.
Back in the mid to late '80s, insider trading activity was rampant in a number of hedge funds and leveraged buyout activities. The so-called king of Wall Street at that time was Ivan Boesky. As it turns out, Boesky was nothing more than a common criminal involved in a massive insider trading scandal. When Boesky was confronted with the evidence of his criminal activities, he turned on his cronies and sang like a canary. In relatively short order, some of Wall Street's titans fell like dominoes. Who were some of these titans? Dennis Levine, Robert Freeman, Martin Siegel, and Michael Milken. These masters of the universe were nothing more than white collar criminals.
Fast forward to 2009. The markets are rebounding and Wall Street is back to 'business as usual.' In a manner of speaking, the 'business as usual' is no different than the business that occurred back in the '80s. What business is that? Insider trading.
The story that broke on Friday in which a number of individuals at a few hedge funds supported by corporate insiders at IBM and Intel is certainly only the tip of the iceberg of insider trading circa 2009. Bloomberg addresses this certainty in writing, U.S. Said to Target Waves of Insider-Trading Activities:
Federal investigators are gearing up to file charges against a wider array of insider-trading networks, some linked to the criminal case against billionaire hedge-fund manager Raj Rajaratnam that shook Wall Street last week, people familiar with the matter said.

The pending crackdown, based on at least two years of investigation, targets securities professionals including hedge- fund managers, lawyers and other Wall Street players, the people said, declining to be identified because the cases aren't public. Some probes, like the one focused on Rajaratnam, rely on wiretaps. Others stem from a secret Securities and Exchange Commission data-mining project set up to pinpoint clusters of people who make similar well-timed stock investments.
I am sure there are individuals going home today wondering if their illicit activities will be, or already have been, detected.
Fraud driven by greed is a timeless activity made only more prevalent by an industry which has corrupted itself by diluting its regulatory oversight.
October 19, 2009 . . . deja vu all over again.
LD