Ultimate "Insider Trading" Is a Job for Serpico
Posted by Larry Doyle on February 29, 2012 6:27 AM |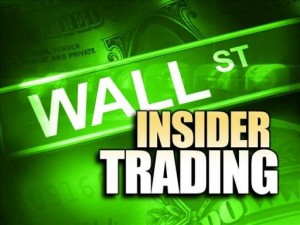 Michael Douglas? Have we gone totally soft?
Does America need to call on Michael Douglas, as the FBI recently did, to promote that "greed really is not good"?
Call me unimpressed.
Who would Sense on Cents like to see as the 2012 face to counteract insider trading activity on Wall Street? Not Michael Douglas, but more on this later.
There are many others to whom America might care to listen to understand basic virtues and values. That said, while many in America may be somewhat amused to see Douglas' face on the Wall Street Journal's front page, let's get a little more serious on this topic of insider trading. 
Insider trading on Wall Street circa 2012 encompasses activity engaged in by hedge fund traders who reside largely outside of the true inner sanctum of Wall Street. How might insider trading activity be defined for those who actually work within Wall Street's innermost circles? Could we call it "insider insider trading"? Perhaps "extreme insider trading"? Personally, I like the catch phrase, "ultimate insider trading".
Aside from the case entangling Goldman Sachs' board member Raj Gupta, we do not seem to witness a lot of "ultimate insider trading" on Wall Street. Why is that? Are they all good little boys and girls? Are they just smart enough not to get caught? Are they protected and might they get tipped off? Who knows, but it is hard to believe that virtually ALL of the recent insider trading activity simply encompasses individuals within hedge funds and hardly ever enters directly into the large Wall Street firms . . . or even deeper.
One situation that I believe continues to scream for attention but was NEVER properly addressed by the Wall Street police, aka the SEC, is the liquidation of ~$650 million auction-rate securities from the portfolio of Wall Street's self-regulator FINRA mere months before that market segment totally froze in February 2008.
I first addressed this "incredible" sale back in early 2009 and have addressed it extensively since then. I believe I connected more than enough dots in late 2010 to warrant an SEC investigation of this ARS liquidation by FINRA. I wrote then and welcome repeating now, How Did FINRA Know the ARS Market Was Failing Well Before 2007?:
Going on five years from the issuance of this Cease and Desist, and almost three full years from the date when the ARS market totally failed AND ~$135 BILLION of ARS still remain frozen. Along with those funds remaining frozen, so do the lives of so many individuals who were counting on their 'cash equivalents' to fund education, pay for retirement, and so much more.

While those individual lives are frozen, the regulator FINRA charged with protecting investors and overseeing those broker-dealers SOLD its own portfolio holdings of $647 million ARS mere months before the ARS market froze.

Who in our nation is calling FINRA to account? Who in the media? Who in the government?

Does anybody in those power structures have the balls to take on FINRA?

The dots are all connected.

Let's see FINRA's trade ticket.

This is America?
Michael Douglas? Come on.
Who should the FBI have rolled out? In light of all that has transpired on Wall Street and in Washington over the last few years, more and more Americans would care to see Al Pacino as Serpico….!!
Four full years since the ARS market failed. We STILL need to see FINRA's ARS trade ticket.
Larry Doyle
Isn't it time to  subscribe to all my work via e-mail, RSS feed, on Twitter or Facebook?
Do your friends, family, and colleagues a favor and get them to do the same. Thanks!!
I have no affiliation or business interest with any entity referenced in this commentary. The opinions expressed are my own. I am a proponent of real transparency within our markets, our economy, and our political realm so that meaningful investor confidence and investor protection can be achieved.