Posts Tagged 'Unemployment'
Posted by Larry Doyle on March 11th, 2012 7:53 AM |
With credit to NRG, I submit the following comical exchange regarding our unemployment situation.
Unemployment Definition – Abbott and Costello



U.S. Unemployment Up in February | Underemployment is 19.1%, up from 18.7% in January

PRINCETON, NJ — U.S. unemployment, as measured by Gallup without seasonal adjustment, increased to 9.1% in February from 8.6% in January and 8.5% in December.

COSTELLO: I want to talk about the unemployment rate in America .
ABBOTT: Good Subject. Terrible times. It's 9%.

COSTELLO: That many people are out of work?
ABBOTT: No, that's 16%. (more…)
Posted by Larry Doyle on November 13th, 2010 7:01 AM |
Who would not admit that the ability to review plays in athletic contests has made for an overall better product? While continually questioning calls and plays would obviously detract from the pleasure of the game, I think most – if not all – fans truly appreciate the benefit of reviewing critically important plays so the outcome and integrity of the game are not compromised.
Can you imagine if we had the same ability to review the release of economic statistics?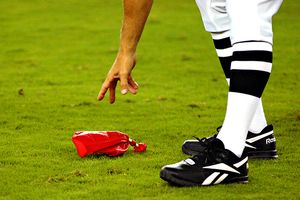 Picture this. A key economic statistic is set to be released at 8:30am. Traders and investors the world over are hanging on the edge of their seats in anticipation. The number is released and commentators immediately hype the 'headline'. But then, as those very commentators take their cameras to the floors of respective exchanges and trading floors, all of a sudden we witness a number of red flags thrown on the 'field' – that is, the trading floor – calling for a further review. In the hope of getting the call right, would our nation and our economy be better off if we allowed just such a process to occur? Why do I ask? (more…)
Posted by Larry Doyle on June 28th, 2010 1:12 PM |
What type of legacy are we leaving our kids? Will we leave them so burdened with overwhelming debts and deficits so as to strangle and choke off real opportunities? While Uncle Sam is able to play charades in an ever increasing and dramatic fashion, Sam's smaller brethren at the state and local levels do not have those capabilities.
On that note, let's look westward. I wrote in May 2009, "As California's Economy Goes, So Goes the Country." Along the same line, today we read from Bloomberg, States of Crisis for 46 Governments Facing Greek-Style Deficits:
Californians don't see much evidence that the worst economic contraction since the Great Depression is coming to an end. (more…)
Posted by Larry Doyle on March 16th, 2010 11:43 AM |
Is the White House reading Sense on Cents?
While I ask that question in a self-effacing fashion, I will allow others to pass muster as to whether my commentary deserves attention in Washington. Why do I ask that question now though? I wrote this morning, "What Happened to Focus on Jobs?":
The 'talking points' utilized by those in Washington project that our economy and markets are experiencing cyclical unemployment. I firmly believe they are wrong. Our economy and markets are experiencing structural unemployment.
Now it appears as if the White House 'talking points' have changed. (more…)
Posted by Larry Doyle on March 16th, 2010 9:38 AM |
If America and Americans are not at work, then how can we truly expect any other initiatives and undertakings to gain a foothold? There is nothing that generates more personal and collective confidence than a job. In fact, I would go even further and state that a job not only generates personal confidence for individuals, but ultimately a job very often defines a person's self-worth.
Then why is it that the topic of jobs is not the OVERWHELMING focus in Washington eight days a week? While President Obama elevated the focus on job growth in his State of the Union speech, the topic seems to receive front page coverage only on the first Friday of the month when unemployment statistics are released. (more…)
Posted by Larry Doyle on March 13th, 2010 7:13 AM |
President Obama will likely nominate Janet Yellen of the San Francico Fed to replace Donald Kohn as number two in the hieracrchy at the Federal Reserve behind Fed Chair Ben Bernanke.
What can we learn about Ms. Yellen? Let's read Larry Kudlow, a highly regarded economist and market practitioner with extensive experience on Wall Street, in Washington, and on the airwaves. Kudlow and Yellen look at the economy from a decidedly different perspective. Kudlow recently wrote of Ms. Yellen's nomination and what it says about the Obama administration in his Kudlow's Commentary:
The new Obama Fed is going to be very dovish when it comes to fighting future inflation and defending the value of the dollar. (more…)
Posted by Larry Doyle on March 4th, 2010 10:01 AM |
What can we learn from those who sign the checks at over a thousand companies around our country? Let's review a synopsis of a recently released Duke University CFO Survey. This analysis, On the Mend, is presented by CFO Magazine:
At last, some good news. For the first time in more than a year, finance chiefs expect double-digit growth in earnings and significant growth in capital spending over the next 12 months, according to the Duke University/CFOMagazine Global Business Outlook Survey for the first quarter of 2010. Finance chiefs are also loosening the reins on technology spending, research and development spending, and marketing and advertising spending.

The welcome news doesn't come without a few troubling reservations, however. (more…)
Posted by Larry Doyle on February 8th, 2010 11:30 AM |
Alan Greenspan is certainly not viewed in the same light now as he was during a large part of his tenure as chairman of the Federal Reserve. That said, when the former Fed chair speaks, people do listen. What is he saying now? Greenspan is throwing some cold water on the topic of a V-shaped economic recovery. Bloomberg highlights his views this morning in writing, Greenspan Sees 'Slow' Recovery, Is 'Concerned' if Stocks Drop:
Former Federal Reserve Chairman Alan Greenspan said a U.S. economic recovery is "going to be a slow, trudging thing," and that he "would get very concerned" if stock prices continue to fall. (more…)
Posted by Larry Doyle on February 5th, 2010 8:58 AM |
The widely anticipated February Unemployment Report covering the month of January was just released. Let's dive right in and take a look at the numbers . . .
I. UNEMPLOYMENT RATE
August: 9.4%
September: 9.7%
October: 9.8%
November: 10.2%…revised to 10.1%
December: 10%
January: 10%
– February Consensus Expectation: 10.1%
– February Actual: 9.7%
>> LD's comments: A fluke. A drop in the rate would typically be viewed as a positive, but then why didn't we see job growth? Today's report indicates that a lot of people have given up looking for work, thus shrinking the overall labor pool.  The U-6 (the underemployment rate) is now 16.5%. Better? Don't be fooled. I think it is again more an indication that people are exiting the labor force overall. (more…)
Posted by Larry Doyle on December 17th, 2009 9:24 AM |
A recently released survey of CFOs paints a decidedly different picture on the jobs front than that portrayed in yesterday's Federal Reserve release. Let's compare, contrast, and navigate the most important trail on our economic landscape.
The Federal Reserve's statement yesterday:
Information received since the Federal Open Market Committee met in November suggests that economic activity has continued to pick up and that the deterioration in the labor market is abating. The housing sector has shown some signs of improvement over recent months. Household spending appears to be expanding at a moderate rate, though it remains constrained by a weak labor market, modest income growth, lower housing wealth, and tight credit. Businesses are still cutting back on fixed investment, though at a slower pace, and remain reluctant to add to payrolls;
In every report that I have read and heard, this statement has been portrayed as one in which the employment situation is improving. I am an optimist by nature, but one has to spin that statement very hard to view it as a sanguine outlook for jobs. (more…)