Posts Tagged 'BLS'
Posted by Larry Doyle on September 7th, 2012 9:32 AM |
The September employment report was just released. Many analysts, economists, and political hacks will regurgitate the numbers 8.1 and 96k. These numbers represent respectively the current unemployment rate and the increase in non-farm payrolls.
While these numbers are of very real interest, they are not the most important number to gauge the health of our overall economy. What number is most important? 368k. What does that represent? (more…)
Posted by Larry Doyle on February 7th, 2011 7:13 AM |
Some random thoughts and questions in the midst of trying to determine what is really going on in the markets, the economy, and the world:
1. Just how healthy are our major money center banks? How many toxic mortgage related assets remain on their books? Where are those assets marked? With the housing market continuing to erode, and it is, how can those asset valuations not be eroding as well?
2. Will the American public ever truly learn what happened inside Bernard Madoff's operations? (more…)
Posted by Larry Doyle on November 13th, 2010 7:01 AM |
Who would not admit that the ability to review plays in athletic contests has made for an overall better product? While continually questioning calls and plays would obviously detract from the pleasure of the game, I think most – if not all – fans truly appreciate the benefit of reviewing critically important plays so the outcome and integrity of the game are not compromised.
Can you imagine if we had the same ability to review the release of economic statistics?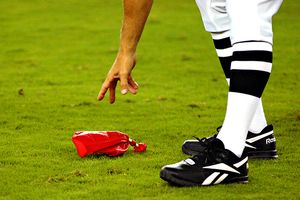 Picture this. A key economic statistic is set to be released at 8:30am. Traders and investors the world over are hanging on the edge of their seats in anticipation. The number is released and commentators immediately hype the 'headline'. But then, as those very commentators take their cameras to the floors of respective exchanges and trading floors, all of a sudden we witness a number of red flags thrown on the 'field' – that is, the trading floor – calling for a further review. In the hope of getting the call right, would our nation and our economy be better off if we allowed just such a process to occur? Why do I ask? (more…)
Posted by Larry Doyle on August 13th, 2010 8:06 AM |
Just what is the true rate of unemployment in our country? Our headline U-3 rate is currently 9.5%. Our U-6 rate, more broadly defined, is 16.5%.
Many people are aware of the differences between U-3 and U-6; however, renowned economist John Williams takes our analysis to an entirely new level. Williams is far ahead of the curve in his work.
William is likely not a regular on the Washington cocktail circuit. Why's that? He goes far deeper in his work and exposes inconsistencies, if not worse, in government statistics. Let's learn more about Williams and his work at Shadow Government Statistics:>>>> (more…)