Posts Tagged 'Harry Markopolos'
Posted by Larry Doyle on April 18th, 2014 7:20 AM |
As I sit here collecting my thoughts in the early morning hours of April 18, 2014, I think back to the chilling days of February 26, 1993 and September 11, 2001.
Most reading this will certainly never forget the tragedy that is forever known as 9-11. However, that fateful day was foreshadowed 8 years prior when another World Trade Center bombing took place. Both attacks were clear-cut indications that terrorist forces were at work to assault American interests by massively disrupting activity on Wall Street. We live with this reality each and every day knowing that these same forces remain at work.
After the attack of 1993, Wall Street firms began implementing significant measures for disaster recovery programs and information systems controls. Against that 20 plus year backdrop, I have to admit I am bewildered if not totally dismayed this morning. Why so? Stick with me here.  (more…)
Posted by Larry Doyle on February 22nd, 2012 2:01 PM |
I have crossed paths with some exceptionally interesting people while navigating our economic landscape and writing Sense on Cents over the last few years. These individuals encompass a wide swath of our American population and include investors, economists, lawyers, consumers, small businesspeople, bankers, students, and so many more.
While I admire and respect most of the people with whom I interact, there are a handful who truly occupy a very special place in my heart and in the Sense on Cents Hall of Fame. Who are these people whom I consider true American heroes?  (more…)
Posted by Larry Doyle on November 28th, 2011 6:53 PM |
Many participants in our financial markets and political circles clearly have little interest in allowing a full exposition of facts and figures on a wide array of topics. Why let those trifling principles get in the way of maximizing profits and currying favor for political gain, right?
"That's not how we roll" here at Sense on Cents.  Truth, transparency, and integrity are ALWAYS the order of the day.
Our prized virtues may not be embraced in our nation and the world at large, but that does not mean we should or will ever forsake them.  (more…)
Posted by Larry Doyle on August 17th, 2011 4:33 PM |
BOMBSHELL!!!
Since early 2009 I have written at length about the regulatory capture that has dominated the financial industry. I have defined this concept in layman's terms as the Wall Street-Washington incest. Today a close friend and regular reader of Sense on Cents shares a story which blows the cover off this incest.
This story is written by Rolling Stone's Matt Taibbi, perhaps Wall Street's greatest nemesis. I commend him and those from whom he has sourced this information to have the courage of their conviction and the embodiment of the true American spirit to bring this story to light.
I ardently believe this expose should lead to public Congressional hearings and ultimately a federal judicial inquiry. Might it be the beginning of the end for Mary Schapiro? (more…)
Posted by Larry Doyle on July 28th, 2011 7:31 AM |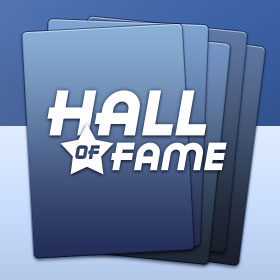 For those who love baseball, summer is not only a time for taking in a ballgame (like today's matinee at Fenway Park between our beloved 1st place Boston Red Sox and the Kansas City Royals) but also for paying a visit to the Hall of Fame.
Baseball fans of all ages love to make the pilgrimage to the hallowed hall in Cooperstown, New York.
Fans of Sense on Cents are well aware that yours truly has inducted worthy and deserving recipients into both wings of our own hall here over the course of the year. Just yesterday, I inducted Muddy Water's Carson Block into the Sense on Cents Hall of Fame.

While I take the boys to the ballpark, I hope readers, both new and old, may like to pay a visit to the Sense on Cents Halls of Fame and Shame a/o year end 2010.
I provided the following ceremonial tribute and induction at the end of last year.
Enjoy!! (more…)
Posted by Larry Doyle on May 20th, 2010 4:08 PM |
Thank you to a loyal Sense on Cents reader for providing a recently released report by the U. S. House of Representatives Committee on Oversight and Government Reform entitled The SEC: Designed for Failure.
Much of what the American public has been fed about the SEC has been produced by the SEC itself. With all due respect to SEC Office of Inspector General David Kotz, who is widely respected, the other internal reports produced by the SEC have the stamp of career regulator Mary Schapiro. Regular readers of Sense on Cents know I have little regard for Mary.
This Congressional committee is led by Darrell Issa (R-CA). The report highlights that amongst the SEC's issues, a lack of funding was not one of them. What else did the report find? What does it recommend?
Executive Summary (more…)
Posted by Larry Doyle on March 9th, 2010 12:04 PM |
People in glass houses should not throw stones.
That simple piece of wisdom is both timeless and precious. Regrettably, too many in our media fail to uphold it. Where do I see evidence of it today?
The Wall Street Journal today runs a book review of Harry Markopolos' recently released No One Would Listen. The reviewer is Richard J. Tofel of ProPublica, a nonprofit investigative-journalism newsroom. Tofel does not denigrate Harry's work, but he emasculates Harry from a personal standpoint. (more…)
Posted by Larry Doyle on March 1st, 2010 10:38 AM |
In an interview on the Today show this morning (video clip after the fold), Harry Markopolos dropped a few bombshells. Harry's statement that he had purchased a gun and mentally prepared himself to kill Bernie Madoff in self-defense if need be will likely grab the most attention. It shouldn't.
Markopolos' biggest bombshell this morning is his warning to America, "don't trust your government." No surprise that Today host Matt Lauer did not probe deeper. I am not confident that other outlets will delve deeper into Harry's statement, either. I wonder why Harry himself is reticent to specifically point out the individuals and the instances which lead him to make that statement.
Recall that a year ago Harry defined the SEC as merely incompetent while simultaneously defining FINRA (Financial Industry Regulatory Authority) as 'in bed with the industry' that is Wall Street. Well, it does not take an advanced degree to connect Harry's grenade toss into FINRA's backyard a year ago with his volley this morning. (more…)
Posted by Larry Doyle on February 4th, 2010 11:40 AM |
Are the wagons circling around Mary Schapiro and her former FINRA colleagues?
Regular readers of Sense on Cents are familiar with the issues and concerns I have raised repeatedly with Wall Street's self-regulator, FINRA. I continue to believe the issues embedded within this self-regulatory organization lie near the heart of what I deem the Wall Street-Washington nexus.
Perhaps America will learn more about these issues soon. Why? Next week, FINRA's Board of Directors will address alleged wrongdoings by Ms. Schapiro et al. What are the issues?   (more…)