Do You Trust Uncle Sam?
Posted by Larry Doyle on March 20, 2012 9:01 AM |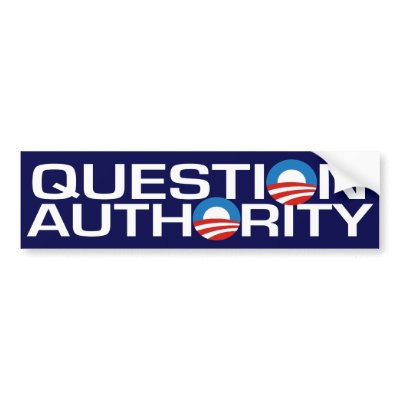 Don't believe anything that you read or hear and only half of what you see… 
Almost from the outset of launching my blog back in early 2009, I coined the phrase the Uncle Sam economy to describe the massive presence and ultimate takeover of so many parts of our economy by the old man. I cautioned people that Uncle Sam was not a good business partner.
What makes a good business partner?  Anybody involved in business knows there will be many times when you disagree with your partners. Disagreeing with partners will not kill a business relationship. What will kill a relationship? A lack of trust.
Given that we are all in business with Uncle Sam whether we like it or not, I ask, "Do you trust Uncle Sam?"
Do you need to think about that for a bit? I don't. Perhaps I am overly cynical in light of my focus across a wide spectrum of economic issues, but I have seen too much to blindly trust the old man. I am not alone. Who else has cautioned us in regard to our relationship with Uncle Sam? Let's not forget:
1. Then Inspector General of the TARP Neil Barofsky who impugned the integrity of the U.S. Treasury in October 2009. I wrote at the time Did Uncle Sam Intentionally Mislead the American Public?:
The New York Times sheds light on Barofsky's feelings this morning in writing, Inspector's Report on Bailouts Says Treasury Misled Public:

The inspector general who oversees the government's bailout of the banking system is criticizing the Treasury Department for some misleading public statements last fall and raising the possibility that it had unfairly disbursed money to the biggest banks.

A Treasury official made incorrect statements about the health of the nation's biggest banks even as the government was doling out billions of dollars in aid, according to a report on the Troubled Asset Relief Program to be released on Monday by the special inspector general, Neil M. Barofsky.
2. Harry Markopolos dropped a bombshell on the American public in the midst of an interview on the Today show in early 2010. I will never forget America's foremost financial investigator cooly and calmly stating, "Don't Trust Your Government".
3. Even the most renowned economist in the world today, Harvard University's Kenneth Rogoff, told us just six weeks ago that he was "Incredibly Cynical About Governments" due to the manner in which they handled and dispensed information. I wrote at the time:
I am well aware that many others in the blogosphere share my cynicism but who else finds it easy to be cynical about our government? The esteemed Mr. Rogoff and his esteemed colleague Carmen Reinhart. As the FT attests,

Game theory is also helpful in understanding how governments are likely to behave during a debt crisis. The key, Rogoff argues, is to ignore everything that governments say and instead to concentrate on the incentives that drive their behaviour. "One of the reasons that Carmen Reinhart and I hit it off, is that we are both incredibly cynical about governments."
I reference these giants and ask the question in my title for the very simple reason that a woman named Lan T. Pham was recently fired by the Congressional Budget Office for seemingly not toeing the party line. I somehow overlooked this story highlighted in The Wall Street Journal in early February entitled, Congress's Number Cruncher Comes Under Fire:
In another inquiry, investigators working for Sen. Charles Grassley, the top Republican on the Senate Judiciary Committee, are probing allegations made privately to the investigators by a former CBO economist that she was fired for producing work at odds with Wall Street research favored by her supervisors, according to people familiar with the matter and documents related to the inquiry.

The ex-employee, Lan T. Pham, alleges she was terminated after 2½ months for sharing pessimistic outlooks for the banking and housing sectors in 2010, according to correspondence and other documents related to the inquiry, reviewed by The Wall Street Journal, and her lawyer, Gary J. Aguirre. Ms. Pham, 40, alleges supervisors stifled opinions that contradicted economic fixes endorsed by some on Wall Street, including research from a Morgan Stanley economist who served as a CBO adviser. As part of the review, Sen. Grassley's staff is examining whether Wall Street firms or others exert influence that compromises the office's independence, say people familiar with the matter.

The CBO declined to comment on Ms. Pham's allegations. In a December 2010 termination letter, reviewed by the Journal, the CBO said she was unqualified for the job, produced "poorly organized" research and resisted direction from superiors. Mr. Aguirre says she was unfairly fired.
Regular readers of Sense on Cents are well aware of how highly I regard the great American Gary Aguirre who sued the SEC for wrongful termination and then utilized the Freedom of Information Act to make a case which shut down a high profile hedge fund engaged in insider trading.
Do I trust Gary Aguirre? Yes.
Do you trust Uncle Sam?
Please share your feelings, thoughts, and experiences. Let's not give up on our country just yet because Uncle Sam has let some current occupants of the house play fast and free with the truth.
Navigate accordingly.
Isn't it time to  subscribe to all my work via e-mail, RSS feed, on Twitter or Facebook?
Do your friends, family, and colleagues a favor and get them to do the same. Thanks!!
I have no affiliation or business interest with any entity referenced in this commentary. The opinions expressed are my own. I am a proponent of real transparency within our markets, our economy, and our political realm so that meaningful investor confidence and investor protection can be achieved.
Larry Doyle 
This entry was posted on Tuesday, March 20th, 2012 at 9:01 AM and is filed under General, Wall Street Washington Incest. You can follow any responses to this entry through the RSS 2.0 feed. You can skip to the end and leave a response. Pinging is currently not allowed.