Posts Tagged 'Kenneth Rogoff'
Posted by Larry Doyle on October 1st, 2013 8:59 AM |
With the shutdown of our government overnight, the proverbial lights in Washington have significantly dimmed and the finger pointing begins in a fashion that seems all too similar to a junior high school lunchroom.
Yet while Uncle Sam is not open for business today, our nation faces another enormous issue right around the corner as well, that is, the debt ceiling.
Some may think the costs of shutting down our government and playing chicken with the debt ceiling are not significant given that our overall level of interest rates remain low. But why is that? Because the Fed is purchasing upwards of 90% of net new debt issuance.  (more…)
Posted by Larry Doyle on March 3rd, 2012 8:05 AM |
While most people see the trees, the waves, and the stars, there are a few money managers and economists out there who see and speak truly about the forest, the oceans, and the galaxies.
Who are a few of these individuals?
Jeremy Grantham of Grantham Mayo, whom I highlighted a week ago. Bob Rodriguez of First Pacific Advisors of whom I have written often. Harvard economist Kenneth Rogoff is without peer in understanding and delivering on the depth and breadth of our global economic crisis. I personally think the Fletcher School of Law and Diplomacy's Amar Bhide is in a class with only Simon Johnson in addressing what the world of finance needs to do in correcting itself circa 2012.
Who else also occupies the loftiest of spots in the Sense on Cents Hall of Fame and distinguishes himself along with these other luminaries?
Posted by Larry Doyle on February 6th, 2012 1:55 PM |
I first referenced Kenneth Rogoff here at Sense on Cents in early 2009.
As I navigate the global economic landscape I look for this Sense on Cents Economic All Star often. Why?
I ALWAYS learn something when I read Rogoff's work and I love the way he thinks. On that note, I got a real pleasure this weekend in reading Lunch with the FT: Kenneth Rogoff. Let's navigate………
Posted by Larry Doyle on February 2nd, 2012 11:57 AM |
I find myself in a daily battle not to write cynically about our economy and the political dynamic within our nation.
Just this morning I find myself wanting to rail on the Obama administration's latest efforts to support housing when past efforts have been such enormous disasters.
How enormous? I cannot help myself……. (more…)
Posted by Larry Doyle on July 15th, 2011 9:09 AM |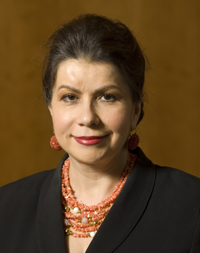 I love reading the work of intelligent economic 'giants' who both get it and eloquently share it.
On a daily basis we suffer from the charlatans roaming the halls of Capitol Hill to those occupying the offices of global media moguls.
Some of the individuals in Washington (hello Barack!!) may believe the public does not and can not understand the nuances of major economic issues. In the process, the clowns spew forth volumes of nonsense and bulls&*t which has suffocated the debate needed to restore some measure of integrity to our social fabric.
Let's turn off  the volume on the nonsense and embrace, elevate, and spread some truth and real wisdom.  (more…)
Posted by Larry Doyle on September 21st, 2010 5:51 AM |
Although our elected officials in Washington and around our country typically have foresight that lasts no longer than 24 months (every other November that is), the simple fact is our economy runs in much longer cycles and has a much deeper foundation than that.
To that end, how does America reconcile an economy which is fundamentally broken while simultaneously electing officials who will not make promises that can't be kept but promise sacrifices which must be borne? If these officials can get elected at all (a big "IF," mind you!!), perhaps they can get America to read and appreciate the sharp mind of an economist such as the Sense on Cents All Star Kenneth Rogoff. (more…)
Posted by Larry Doyle on July 9th, 2010 7:08 AM |
Do we truly need to focus on developments within the emerging economies of Asia or sub-Sahara Africa? I mean, you are probably thinking that we have enough on our plates right here at home to spend anytime thinking about economic developments half a world away. Why do we need to care, and why do we need to be aware of global economic developments? For the very simple reason that in a global economy overwhelmed by massive debts and limited pools of private and sovereign credit, what happens over there very clearly impacts us right here at home.
On this note, let's review an International Monetary Fund report released yesterday. The IMF writes, World Recovery Continues, But Risks Increase:
…despite the stronger than expected first half recovery, the IMF warned that uncertainties surrounding sovereign and financial sector risks in parts of the euro area could spread more widely, posing difficulties for both financial stability and the economic outlook. (more…)
Posted by Larry Doyle on July 7th, 2010 5:30 AM |
Should the European Union run bank stress tests or not? While that question has been hotly debated over the last few months, we received an answer today from one of the most highly respected economists in the world. Who might that be? Harvard's Kenneth Rogoff, a Thought Leader and Sense on Cents Economic All-Star.
I have often referenced Rogoff's work over the last eighteen months (go here) and hold him in the highest possible regard. So, about those European banks and the hotly debated stress tests? What does Rogoff think? Are you sitting down?
In a Bloomberg commentary, European Banks' Hidden Losses Threaten EU Stress Test, we learn: (more…)