Posts Tagged 'IMF'
Posted by Larry Doyle on May 31st, 2011 7:43 AM |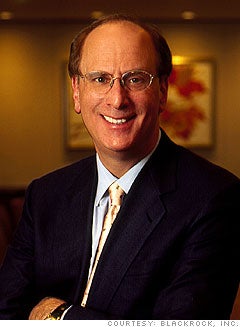 Here we go again.
Who is going to pay for the massive embedded losses in the European sovereign credits of Greece, Portugal, and elsewhere? Will it be the bondholders, primarily the European banks, or will it be the European citizens and taxpayers?
While this European "can was kicked down the road" over the last few years, the market pressure is increasing on Greece primarily but other European sovereigns as well. What might happen in this ultimate game of "financial chicken"? Who and what will break first?
Well the "king of Wall Street", Larry Fink, just stated on a Bloomberg interview that prior to any restructuring of sovereign credits occurring, the European banking system as a whole needs to be recapitalized and restructured. Fink actually stated that the European banks need what we here in America know as TARP (Troubled Asset Recovery Program). The TARP was in actuality nothing more than a massive bailout of the banks by the government. (more…)
Posted by Larry Doyle on May 16th, 2011 6:17 AM |
What a weekend. I would like to comment on two specific situations.
1. Dominique Strauss-Kahn
Just when you think the world could not suffer any further 'assaults' from global financial executives on our sense of decency and the virtuous pursuit of truth, transparency, and integrity, enter IMF chief Dominique Strauss-Kahn. While Kahn obviously is innocent until proven guilty and is entitled to due process, his arrest this weekend in New York City on charges of attempted rape, sexual assault, and unlawful imprisonment upon a hotel maid evinces many reactions including:
1. Did he not have other things on his mind worrying about an imminent Greek default and/or restructuring of Greece's financial debacle?
2. Do you think this is the first time he has engaged in this type of behavior? (more…)
Posted by Larry Doyle on March 25th, 2011 4:34 AM |
Having spent the better part of the last two weeks in Europe, I have gained an even greater perspective for the need to address our massive fiscal deficit here at home. While selected analysts would discount the global impact of the debt strapped peripheral nations of Europe, we do so at our peril. Why so? Have you looked at some of the European peripheral bond markets lately? (more…)
Posted by Larry Doyle on November 23rd, 2010 7:03 AM |
Is there any greater motivation for man than the sense of being disenfranchised?
Throughout history, those who have been disenfranchised have used that reality as the motivation to move mountains…..if not governments. What stokes the fire of those who would take up their cause and speak out on behalf of their people? Not only a sense of injustice but often merely a lack of representation. We witness a growing sense of all these realities in the Republic of Ireland. Why's that?
The Irish citizenry are increasingly aware that the Irish "bailout" brokered yesterday by the IMF, the European Commission, and European Central Bank is truly a backdoor bailout of international banking institutions on the continent with the costs to be borne by the Irish people. While Ireland's sitting government may have balked at this bailout, ultimately they caved to the pressure from the powers within the EU. Sinn Fein, the opposition party in Ireland, is speaking out aggressively on behalf of the Irish people who are bearing the cost of bailing out international banks.
The Euro and other related markets overnight are very much aware of the growing opposition within Ireland to the 'backdoor bank bailout'. Risk premiums are rising across many market segments as a result. Let's navigate 'across the pond' to the Emerald Isle and listen to the leaders of Sinn Fein, including its 'tough as nails' President Gerry Adams (the second to speak in this video clip), rail on the sitting Irish government, Fianna Fail, and those within the EU who orchestrated this 'backdoor bank bailout.'
Navigate accordingly.
Larry Doyle
Posted by Larry Doyle on September 21st, 2010 5:51 AM |
Although our elected officials in Washington and around our country typically have foresight that lasts no longer than 24 months (every other November that is), the simple fact is our economy runs in much longer cycles and has a much deeper foundation than that.
To that end, how does America reconcile an economy which is fundamentally broken while simultaneously electing officials who will not make promises that can't be kept but promise sacrifices which must be borne? If these officials can get elected at all (a big "IF," mind you!!), perhaps they can get America to read and appreciate the sharp mind of an economist such as the Sense on Cents All Star Kenneth Rogoff. (more…)
Posted by Larry Doyle on August 12th, 2010 1:20 PM |
Nobody likes being told they are broke. While the truth may hurt, when you're broke, you're broke. Are we as a nation broke? Laurence Kotlikoff believes we are and expresses as much today in a Bloomberg commentary, U.S. Is Bankrupt and We Don't Even Know It,
Let's get real. The U.S. is bankrupt. Neither spending more nor taxing less will help the country pay its bills.

What it can and must do is radically simplify its tax, health-care, retirement and financial systems, each of which is a complete mess. But this is the good news. It means they can each be redesigned to achieve their legitimate purposes at much lower cost and, in the process, revitalize the economy.

Last month, the International Monetary Fund released its annual review of U.S. economic policy. Its summary contained these bland words about U.S. fiscal policy: "Directors welcomed the authorities' commitment to fiscal stabilization, but noted that a larger than budgeted adjustment would be required to stabilize debt-to-GDP."

But delve deeper, and you will find that the IMF has effectively pronounced the U.S. bankrupt. (more…)
Posted by Larry Doyle on June 23rd, 2010 12:35 PM |
Living beyond one's means is a path to long term pain. That path is not in front of us, but rather is upon our nation and many others around the world.
The cost of funding the global government debt and deficits will continue to serve as a drag on our economic future. While financial wizards may believe the debts can be postponed, the simple fact is in the midst of a sluggish economy, global governments will not generate sufficient tax revenues to fund spending programs and the deficits. What does this mean? Lessened spending, increased taxes, and assorted other measures of fiscal austerity.
The Financial Times provides a fabulous review on this topic today in writing, Public Finances: Daunted by Deficits: >>> (more…)
Posted by Larry Doyle on May 19th, 2010 8:57 AM |
Shock and awe? The trillion dollar bailout of the debt-ridden nations within the EU was supposed to backstop the Euro and put investors at ease. As of this juncture, the politicians and central bankers are likely the only individuals left shocked and awed.
Rather than writing checks and overpaying for debt, perhaps these politicos and their central banker friends should call on those who have studied global economic and financial crises. Like who? Harvard's Kenneth Rogoff, who pointedly details that the very structure of the EU-bailout will be insufficient in forestalling defaults within the EU. (more…)