Posts Tagged 'fiscal deficits'
Posted by Larry Doyle on March 25th, 2011 4:34 AM |
Having spent the better part of the last two weeks in Europe, I have gained an even greater perspective for the need to address our massive fiscal deficit here at home. While selected analysts would discount the global impact of the debt strapped peripheral nations of Europe, we do so at our peril. Why so? Have you looked at some of the European peripheral bond markets lately? (more…)
Posted by Larry Doyle on January 3rd, 2011 6:39 AM |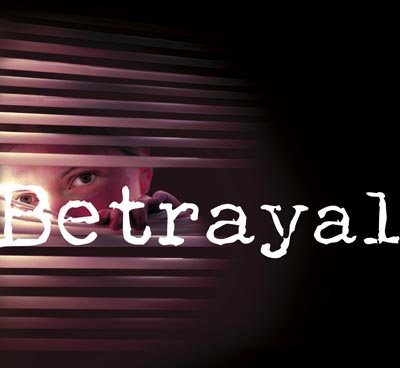 What is the single greatest issue facing our nation today?
Is there any doubt that the last two plus years have been some of the most challenging in our nation's history? Who is to say where we may be currently without the massive federal support of our markets and our economy? That said, what will be the long term costs of that aforementioned support? At the state level, many years–if not decades–of financial malfeasance have left future generations with bills of almost incomprehensible size.
While the size of the fiscal deficits at both the federal and state levels are astronomical, in my opinion, they are not the greatest problem facing our nation at this point. What is the greatest problem we face? (more…)
Posted by Larry Doyle on February 15th, 2010 11:45 AM |
All eyes within the markets and on the global financial landscape are currently fixated on Greece. Will it default? Will the EU bail out this island nation? If so, at what cost and on what terms? What is at the core of Greece's fiscal nightmare? Excessive debt. So, what else is new?
Do not think that the excessive debt within Greece is the only nation on our global financial landscape facing this problem. What other nations do we need to keep on our radar? Bloomberg addresses this question in writing, Carney Says Investors Signal Stimulus 'Limits' as Deficits Grow:
Alongside Greece, Pacific Investment Management Co. identifies the U.S., Italy, France, Japan and the U.K. as economies sitting in a "ring of fire." Each has debt above 90 percent of gross domestic product or the potential for it to rise there soon, slowing economic growth, Pimco said.

Deutsche Bank AG this month warned that the increased cost of insuring against debt defaults by peripheral European nations may be a "dress rehearsal" for the U.S. and U.K. Credit- default swaps on Greece's debt rose to a record this month.
Living beyond one's means is no recipe for future economic prosperity. While politicians may talk about the need for fiscal discipline, talk is cheap. Pork piled upon pork wrapped in more pork has stolen our children's future. Washington may not appreciate the ring of fire, but Main Street is engulfed in it.
As we navigate our global economic landscape, we now need to make sure we pack fire retardant clothing in addition to other protective materials.
What a world.
LD
Posted by Larry Doyle on February 9th, 2010 11:03 AM |
The recent market volatility reflects the fact that our overall economic and market foundations are anything but secure. In fact, dare I say the market over the last few weeks resembles a rollercoaster. While our market rollercoaster, with Uncle Sam's assistance, climbed the wall of worry in 2009, so far in 2010 we are cascading along and taking some hard turns at full speed. Keep those seats belt fastened.
What has precipitated our 1% upward move this morning? News from the Euro-zone that the EU will backstop Greece's budget deficit or, if I could stick with our theme, the EU will "greece the wheels" of our rollercoaster. (more…)
Posted by Larry Doyle on January 8th, 2009 2:22 PM |
I have tried to highlight that markets correct by price and time. While the National Bureau of Economic Research (NBER) has pinpointed that our current recession started in December 2007, the downturn clearly accelerated after the failure of Lehman Bros. in mid-September. You do not need me to remind you that our equity markets were down 35-40% last year.
Against that backdrop, the question on everybody's mind is how quickly can the incoming Obama administration turn the economy around. A question I receive from friends and former colleagues is "how long" will this last. Wall Street insiders are in the business of selling products so throughout 2008, and from what I see so far in 2009, they are hedging on what I believe will be an extended downturn.
I am an optimist by nature and not one to promote a doom and gloom scenario, but let's look at the cards that are already on the table and review past recessions that were financially driven rather than manufacturing driven. Let's also look at forecasted earnings and what they portend for our equity markets.