Posts Tagged 'POGO'
Posted by Larry Doyle on March 6th, 2014 5:02 AM |
In what would appear to be a classic case of pandering to the public while allowing Wall Street to effectively write its own set of rules and 'reforms', we witness this bait and switch tactic within the legislation pitched to the American public as having brought meaningful transparency to the derivatives markets.
Yes, that quadrillion (thousand trillion) sized market with 95% of the concentration in the 5 largest 'too big to fail' banks.
Thanks to our friends at POGO for highlighting the following loopholes large enough for a Mack truck: (more…)
Posted by Larry Doyle on April 13th, 2012 7:58 AM |
Do you ever wonder why we have not heard more people on Wall Street coming forth to expose practices and policies which were prevalent in bringing our economy and nation to its knees? What is holding people and firms back from coming clean? Why does the same scenario seem to be playing out in Washington as well?
Allowing bad behaviors to remain swept under the rug is little more than a catalyst for further bad behaviors down the road. Actually, punishing those who might look to expose bad practices promotes a code of silence which I strongly believe undermines confidence in our markets and our nation. I am very concerned that we are experiencing this very dynamic at play. Let's navigate. (more…)
Posted by Larry Doyle on February 7th, 2012 11:14 AM |
Representative Michael Grimm (R-NY) was ceremoniously inducted into the Sense on Cents Hall of Shame in May 2011. Not that I ever believed there was reason to doubt his induction, but recently I witnessed further reason to cement his status in the elevated ranks of shame.
As regular readers are fully aware, I write passionately about pursuing the truth while promoting investor education and investor protection. The history of the last few years has shown that the financial services industry has not exactly shared our passion.
Who has shared the passion and took very real professional risk in the process? Numerous and sundry whistleblowers.  (more…)
Posted by Larry Doyle on January 3rd, 2012 10:22 AM |
Will we learn in 2012 if Mary Schapiro, current chair of the SEC, and other then senior executives at the Wall Street self-regulatory organization, FINRA, engaged in a fraud?
The case addressing this question, Standard Chartered v FINRA, has been appealed to the highest court in our land.
As such, one might think that most Americans would care to learn if our nation's top financial regulator did, in fact, engage in a fraud which had a monetary value of between $175-$350 MILLION plus. That's right, $175-350 million plus!! Not exactly chicken feed.
Why hasn't this case received more attention?  (more…)
Posted by Larry Doyle on November 30th, 2011 5:02 PM |
I am not surprised to learn that financial frauds are being prosecuted at a rate which puts them at a 20-year low.
When the "truth is confined to secretive, fearful whispers" as I highlighted in my commentary the other day, then those who profit from the accompanying lack of transparency and integrity will swing for the fences. In fact, that is exactly what the financial services industry did for a protracted period. They are fighting tooth and nail to maintain that status quo.
The lax regulatory environment and ineffective legal maneuverings are a reflection of efforts — or lack thereof — that originated and grew during both Democratic and Republican regimes.  (more…)
Posted by Larry Doyle on August 17th, 2011 4:33 PM |
BOMBSHELL!!!
Since early 2009 I have written at length about the regulatory capture that has dominated the financial industry. I have defined this concept in layman's terms as the Wall Street-Washington incest. Today a close friend and regular reader of Sense on Cents shares a story which blows the cover off this incest.
This story is written by Rolling Stone's Matt Taibbi, perhaps Wall Street's greatest nemesis. I commend him and those from whom he has sourced this information to have the courage of their conviction and the embodiment of the true American spirit to bring this story to light.
I ardently believe this expose should lead to public Congressional hearings and ultimately a federal judicial inquiry. Might it be the beginning of the end for Mary Schapiro? (more…)
Posted by Larry Doyle on July 28th, 2011 7:31 AM |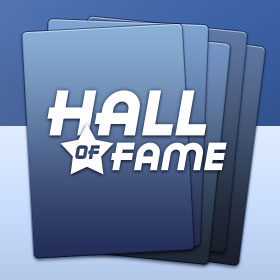 For those who love baseball, summer is not only a time for taking in a ballgame (like today's matinee at Fenway Park between our beloved 1st place Boston Red Sox and the Kansas City Royals) but also for paying a visit to the Hall of Fame.
Baseball fans of all ages love to make the pilgrimage to the hallowed hall in Cooperstown, New York.
Fans of Sense on Cents are well aware that yours truly has inducted worthy and deserving recipients into both wings of our own hall here over the course of the year. Just yesterday, I inducted Muddy Water's Carson Block into the Sense on Cents Hall of Fame.

While I take the boys to the ballpark, I hope readers, both new and old, may like to pay a visit to the Sense on Cents Halls of Fame and Shame a/o year end 2010.
I provided the following ceremonial tribute and induction at the end of last year.
Enjoy!! (more…)
Posted by Larry Doyle on July 20th, 2011 8:49 AM |
Would your blood start to boil if you felt a hand in your back pocket going for your wallet? Damn right it would.
Then your blood should also boil when the topic of financial regulatory reform comes up. Why?
For the very simple reason that the quality of our financial regulations has an enormous impact on that hand reaching for your wallet.
Do you have confidence that either the crowds on Wall Street or in Washington will truly and effectively protect you from that hand? Not much, right? Me neither. Who will?  (more…)
Posted by Larry Doyle on July 1st, 2011 5:50 AM |
The Project on Government Oversight has, in my opinion, proven itself as the finest "nonpartisan independent watchdog that champions good government reforms" in our nation.
POGO's work is superb. I check their site daily. America needs a lot more of what POGO does.
What do they really do? POGO digs deeper and works harder on promoting our prized virtues of truth, transparency, and integrity. How do they do it….?   (more…)