Posts Tagged 'abuse of capitalism'
Posted by Larry Doyle on January 6th, 2012 10:17 AM |
This commentary is a little lengthy, but for those involved in the markets as a trader or an investor I believe it is a great read. Please share it. LD
The other day I received a very interesting comment and question from a regular reader and active trader. This reader's prompt compelled me to reach out to our Sense on Cents Hall of Fame legends Joe Saluzzi and Sal Arnuk at Themis Trading for a response.
If you are an active trader or an investor, I STRONGLY recommend you read this commentary. If you merely care about our markets and economy, I also STRONGLY recommend you read it.
Is this how capitalism works now? Is this the best America has to offer in terms of free market capitalism? Excuse me while I vomit. (more…)
Posted by Larry Doyle on January 3rd, 2012 10:22 AM |
Will we learn in 2012 if Mary Schapiro, current chair of the SEC, and other then senior executives at the Wall Street self-regulatory organization, FINRA, engaged in a fraud?
The case addressing this question, Standard Chartered v FINRA, has been appealed to the highest court in our land.
As such, one might think that most Americans would care to learn if our nation's top financial regulator did, in fact, engage in a fraud which had a monetary value of between $175-$350 MILLION plus. That's right, $175-350 million plus!! Not exactly chicken feed.
Why hasn't this case received more attention?  (more…)
Posted by Larry Doyle on October 6th, 2011 10:39 AM |
Information is everything.
Access to information combined with fair and open markets are cornerstones of our free market capitalist system. With our economy continuing to lag, I have witnessed an increase in the stifling of the truth.
Without the truth, how can our economy and our markets recover from the fundamentally broken state in which they currently operate?
I am not so naive to think that there have not been forces at work for a protracted period which profit from intentional obfuscation of economic and market related information. I also would never denigrate the many great people in our nation who play by the rules and understand how to navigate the pitfalls and shortcomings within fundamentally broken markets.
Posted by Larry Doyle on May 31st, 2011 7:43 AM |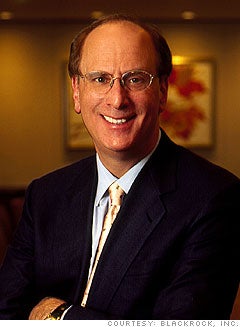 Here we go again.
Who is going to pay for the massive embedded losses in the European sovereign credits of Greece, Portugal, and elsewhere? Will it be the bondholders, primarily the European banks, or will it be the European citizens and taxpayers?
While this European "can was kicked down the road" over the last few years, the market pressure is increasing on Greece primarily but other European sovereigns as well. What might happen in this ultimate game of "financial chicken"? Who and what will break first?
Well the "king of Wall Street", Larry Fink, just stated on a Bloomberg interview that prior to any restructuring of sovereign credits occurring, the European banking system as a whole needs to be recapitalized and restructured. Fink actually stated that the European banks need what we here in America know as TARP (Troubled Asset Recovery Program). The TARP was in actuality nothing more than a massive bailout of the banks by the government. (more…)
Posted by Larry Doyle on May 11th, 2011 3:34 PM |
There are few Americans in our nation today who have displayed a greater degree of integrity and character than Gary Aguirre.
Gary who?
Gary Aguirre is a former SEC attorney who sued and settled with the SEC for wrongful termination. After departing the SEC he continued to pursue the case which brought Art Samberg of Pequot Capital to his knees.
I highlighted Gary Aguirre, that case, and much more last December in writing, Connecting the Dots: The US Attorney, The SEC, Art Samberg, Pequot Capital, Hush Money, Lying and More. Today we hear from Mr. Aguirre.  (more…)