Archive for March, 2011
Posted by Larry Doyle on March 31st, 2011 10:53 AM |
When an executive is in a position of recommending takeovers to perhaps the most legendary business executive on the planet, what is he doing purchasing a sizable position in that stock a week before making that recommendation? Are Americans still supposed to believe the manner in which markets operate and corporate takeovers occur are fully on the up and up? Stop it.
David Sokol can attempt to explain away his personal trading of Lubrizol stock during the month of December but his purchase of close to 100,000 shares (a dollar commitment of more than $9 million) in early January and less than ten days before broaching the topic to Warren Buffet that Berkshire Hathaway purchase the company SMELLS. (more…)
Posted by Larry Doyle on March 30th, 2011 5:43 AM |
I do not believe during my lifetime that the world has ever been faced with such a wide array of risks and challenges. Stop and ponder the breadth and depth of the risks emanating from Japan, Europe, and the United States. Volumes will be written on how these economic arenas handle the substantial challenges currently facing them. Truth be told, I believe it will be decades before we are able to properly review and fully assess how the world's central bankers and political leaders navigated the current challenges. We may never know the full truth of what really occurred and how situations were really handled.
While each of the hot spots referenced above could occupy all our focus, the fact is I believe the rapidly moving pace of turmoil in the Middle East represents the greatest risks on our world stage. These risks run from the political and economic to the humanitarian. Beyond that, though, we would be naive to discount that the current rapidly moving developments and unsettledness within the Middle East may lead to extended military engagements with unknown consequences.
Prudence and diligence dictates that we keep a keen focus on the Middle East. To that end, I welcome introducing readers to commentary provided by Gerard Group International. As Ilana Freedman of GGI writes, (more…)
Posted by Larry Doyle on March 29th, 2011 6:03 AM |
In the midst of my recent travels around Ireland I was asked the following question by an Irish businessman. "Larry, when investors purchase senior bonds issued by banks, don't they take risk?" I informed this friendly chap that based on how capitalism is supposed to work, that yes, these senior bondholders just like every other investor supposedly take risk when making an investment of this type.
My new friend then inquired as to how and why in Ireland's recent negotiations with the EU's hierarchy that the senior bondholders of Irish banks were not compelled to take a haircut. Knowing that we did not have enough time to fully pursue all of the angles to this topic, I gained an up close and personal appreciation for the disgust that many Irish citizens have for the recent 'supposed support' Ireland received by the EU and the European Central Bank. (more…)
Posted by Larry Doyle on March 28th, 2011 7:56 AM |
Is there really any doubt that virtually all our markets, especially commodities and with the exception of real estate, have been propped higher as a direct or indirect result of the Federal Reserve's policy of quantitative easing? I have no doubt.
The question remains outstanding just how far the Fed, in concert with its banking friends on Wall Street, has gone and will go to further manipulate our markets. That question may never be fully answered. What a shame! For those who believe a preponderance of truth, transparency, and integrity are the cornerstones for long term fiscal health and financial well being our markets remain a decidedly challenging arena.
In light of this reality and with the end of QE2 on the horizon this June, where do we go from here? A reader posed that very question the other day. (more…)
Posted by Larry Doyle on March 25th, 2011 4:34 AM |
Having spent the better part of the last two weeks in Europe, I have gained an even greater perspective for the need to address our massive fiscal deficit here at home. While selected analysts would discount the global impact of the debt strapped peripheral nations of Europe, we do so at our peril. Why so? Have you looked at some of the European peripheral bond markets lately? (more…)
Posted by Larry Doyle on March 16th, 2011 12:46 PM |
I should have informed you that for a variety of reasons Sense on Cents will not have regular commentary again until March 24th.
The world remains filled with risks, many of them new and unsettling. From Japan to Bahrain to Libya to Europe and throughout the United States, our global economy has a host of issues. The most serious concerns clearly center on Japan. Let us all continue to hold all those directly and indirectly impacted by ongoing developments in Japan in our prayers.
I look forward to reconnecting with those who enjoy reading my work as much as I enjoy writing it.
See you in a week.
Larry Doyle
Posted by Larry Doyle on March 11th, 2011 7:31 PM |
I do not know if there are words to properly describe the level of devastation embodied in these photos from Japan taken earlier today. I know that I do not possess the ability to appropriately describe what the Japanese people must be experiencing.
In the spirit of grace and kindness, I send my prayers and I would ask everybody to do the same. Pray for Japan and all those impacted by this natural disaster.
I thank the regular reader who shared these photos from the site, Boing Boing.
I hope anybody who views these will  share them with friends, family, and colleagues so their prayers and assistance can be directed to Japan as well.
Larry Doyle

A whirlpool is seen near Oarai City, Ibaraki Prefecture, northeastern Japan, March 11, 2011. The biggest earthquake to hit Japan on record struck the northeast coast on Friday, triggering a 10-meter (33-foot) tsunami that swept away everything in its path, including houses, ships, cars and farm buildings on fire. (REUTERS/Kyodo )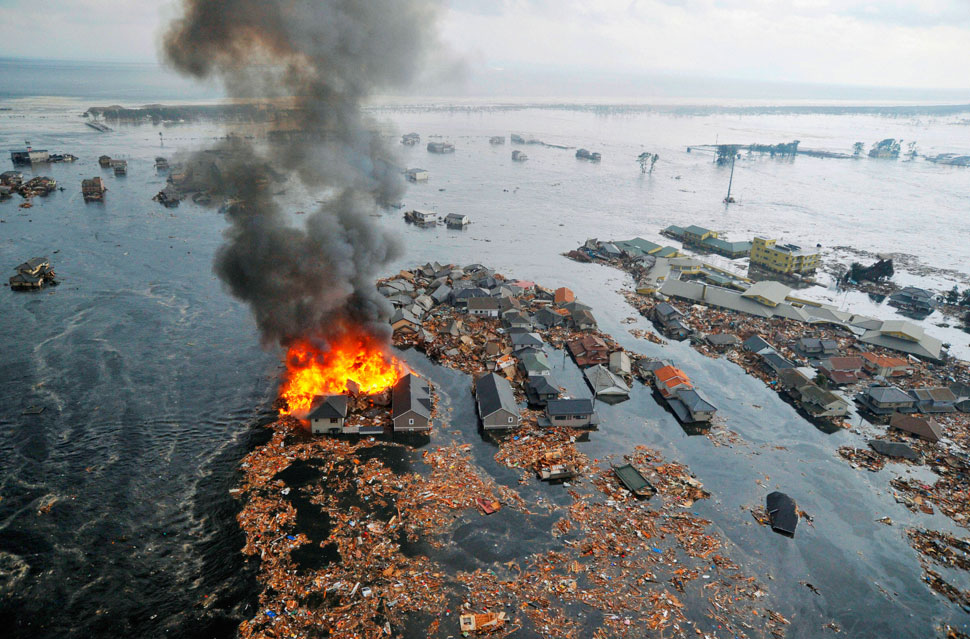 Houses are swept by water following a tsunami and earthquake in Natori City. (REUTERS/KYODO)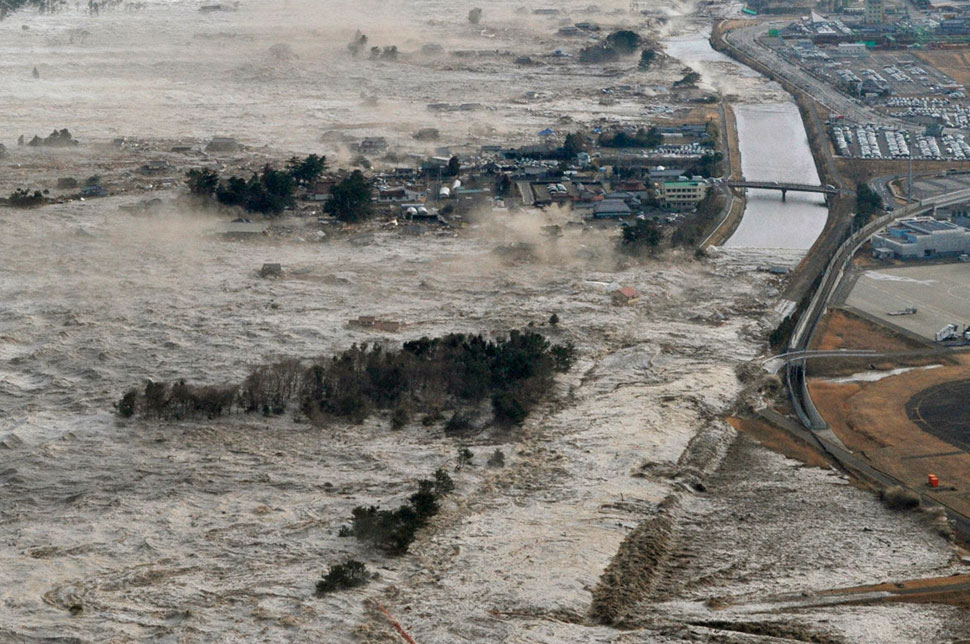 A massive tsunami hits the coastal areas of Iwanuma, Miyagi Prefecture, northeastern Japan. (REUTERS/KYODO)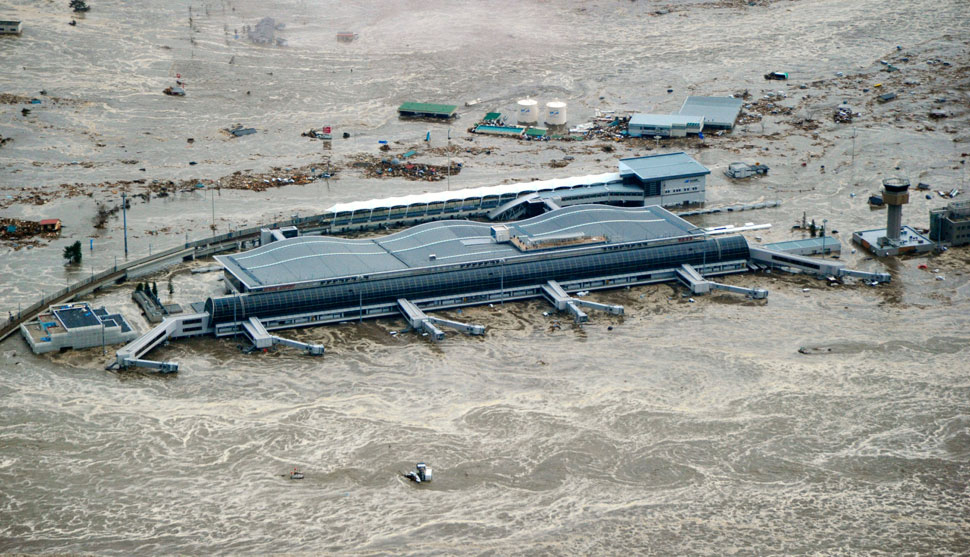 Sendai Airport is flooded after a tsunami following an earthquake in Sendai. (REUTERS/KYODO)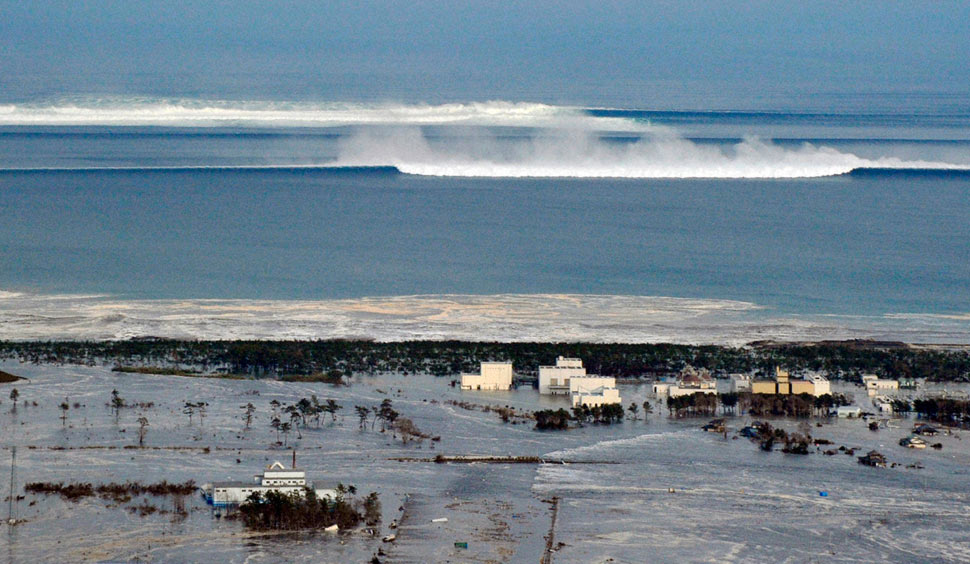 An oncoming tsunami strikes the coast in Natori City, Miyagi Prefecture, northeastern Japan March 11, 2011. (REUTERS/KYODO)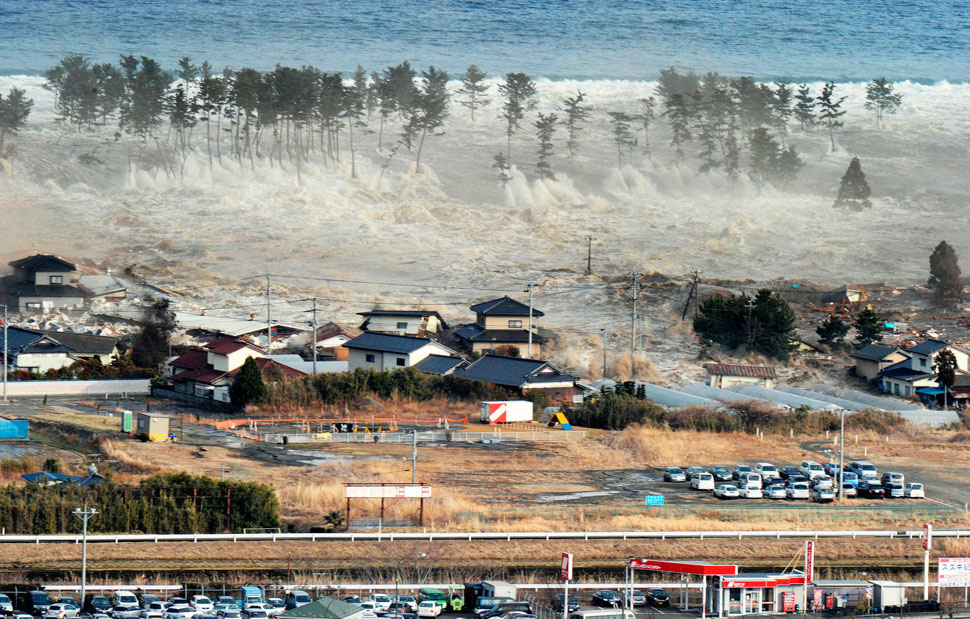 A massive tsunami sweeps in to engulf a residential area after a powerful earthquake in Natori.(REUTERS/KYODO)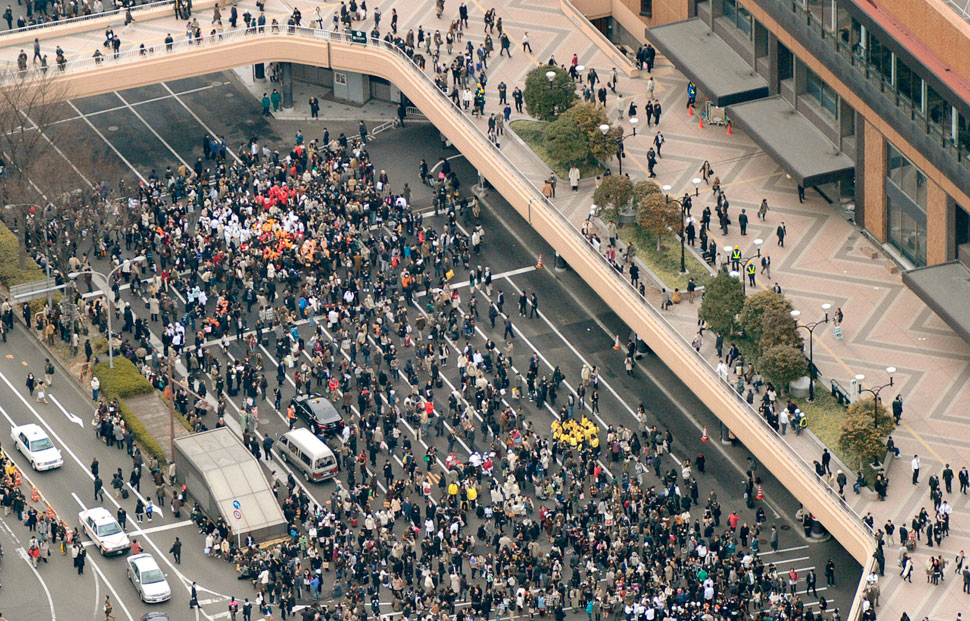 People evacuate to a street following an earthquake in Sendai, northeastern Japan. (Reuters)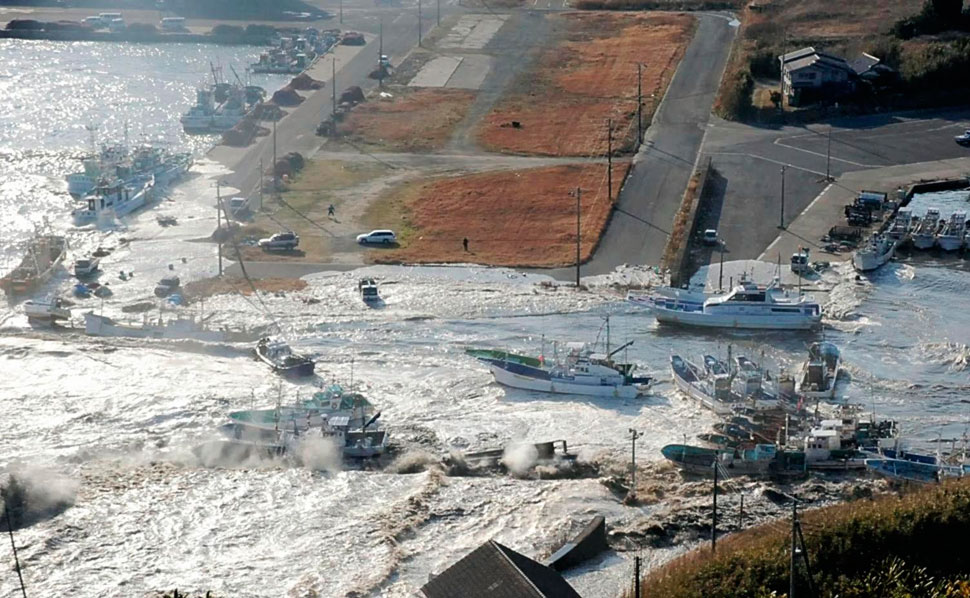 Boats are swept by a wave after a tsunami and earthquake in Asahikawa city. (Reuters)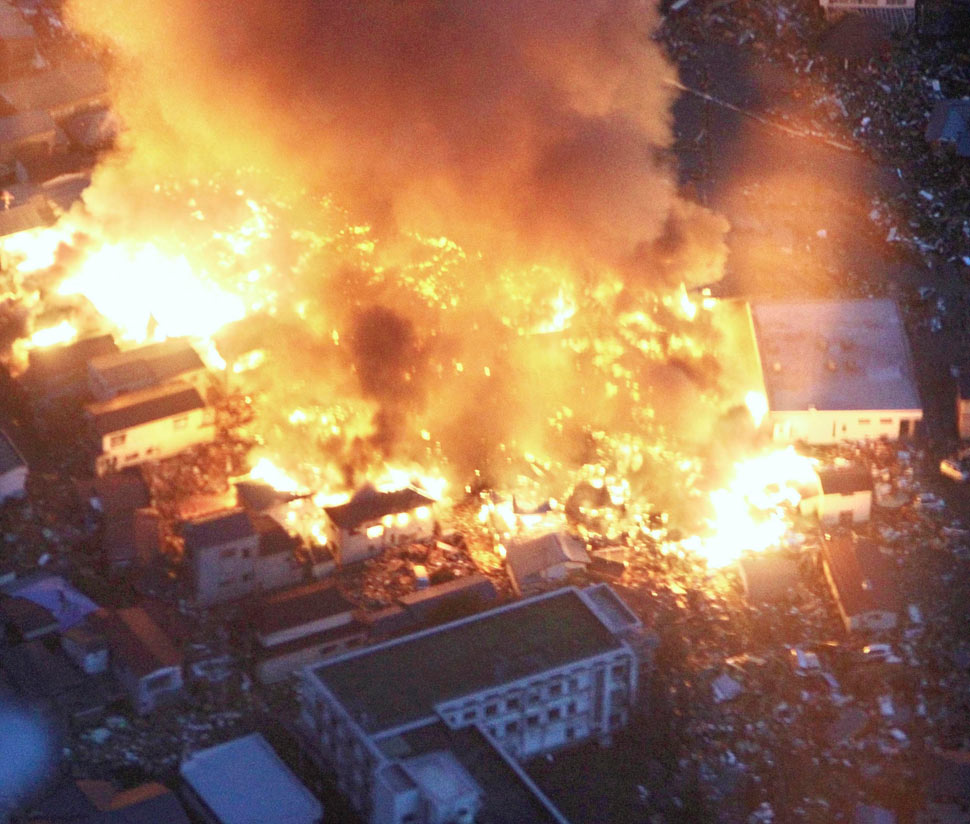 Houses and buildings burn following earthquake in Iwate Prefecture. (Reuters)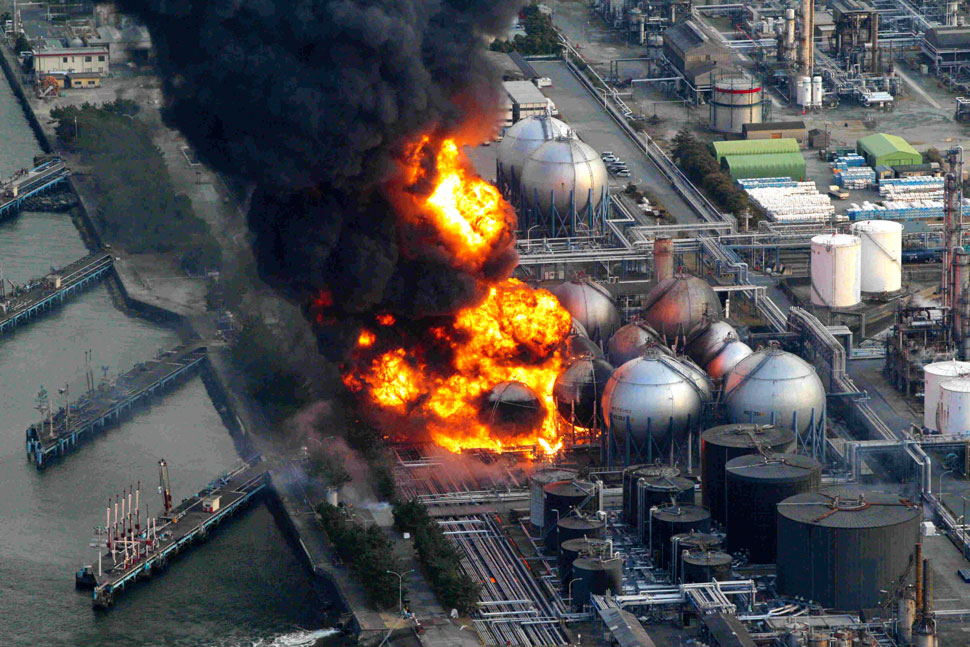 Natural gas storage tanks burn at Cosmo oil refinery in Ichihara city. (Reuters)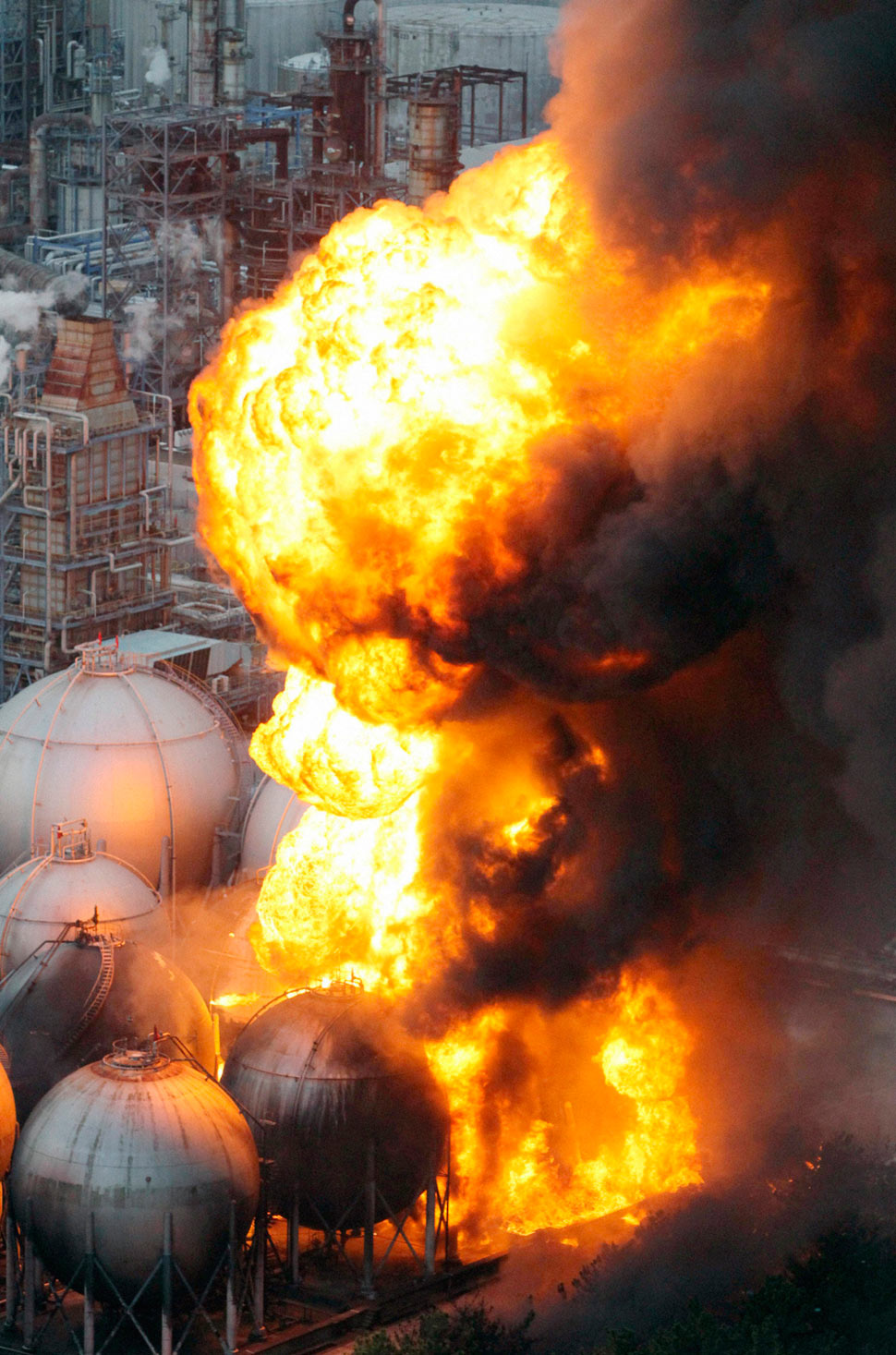 Natural gas storage tanks burn at a facility in Chiba Prefecture, near Tokyo. (Reuters)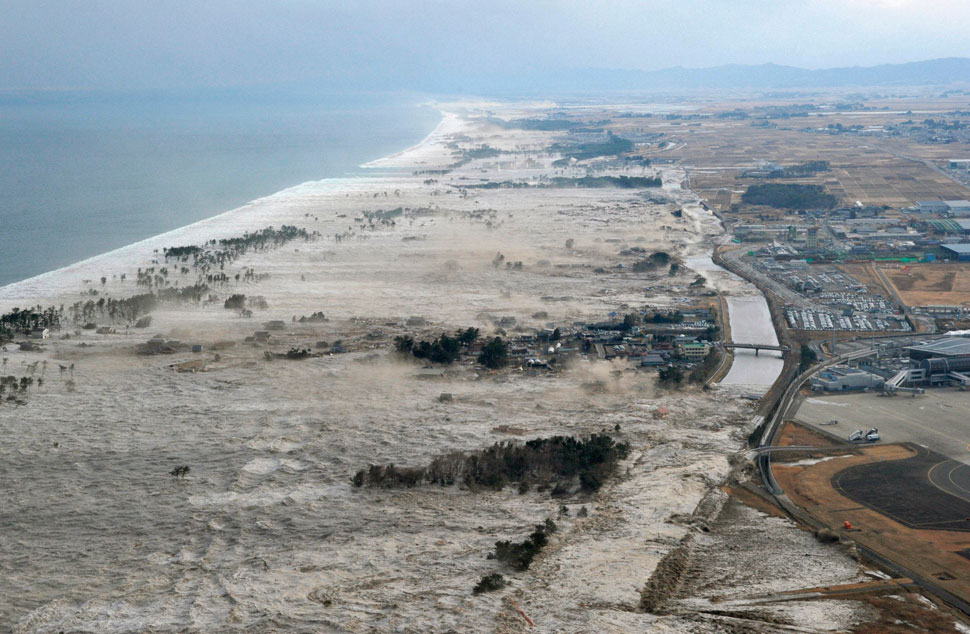 A massive tsunami hits the coastal areas of Iwanuma, Miyagi Prefecture, northeastern Japan. (Reuters)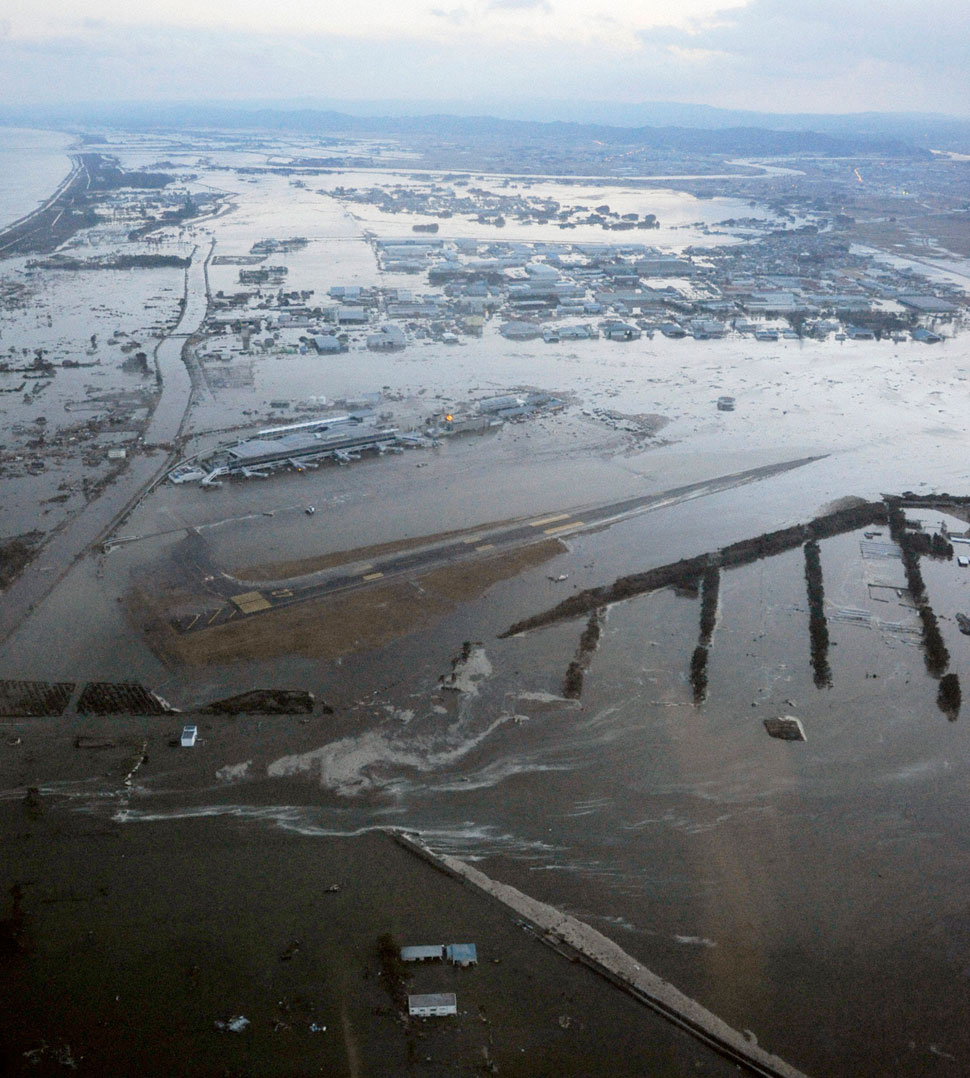 An aerial view of a tsunami swamped Sendai Airport in northeastern Japan. (Reuters)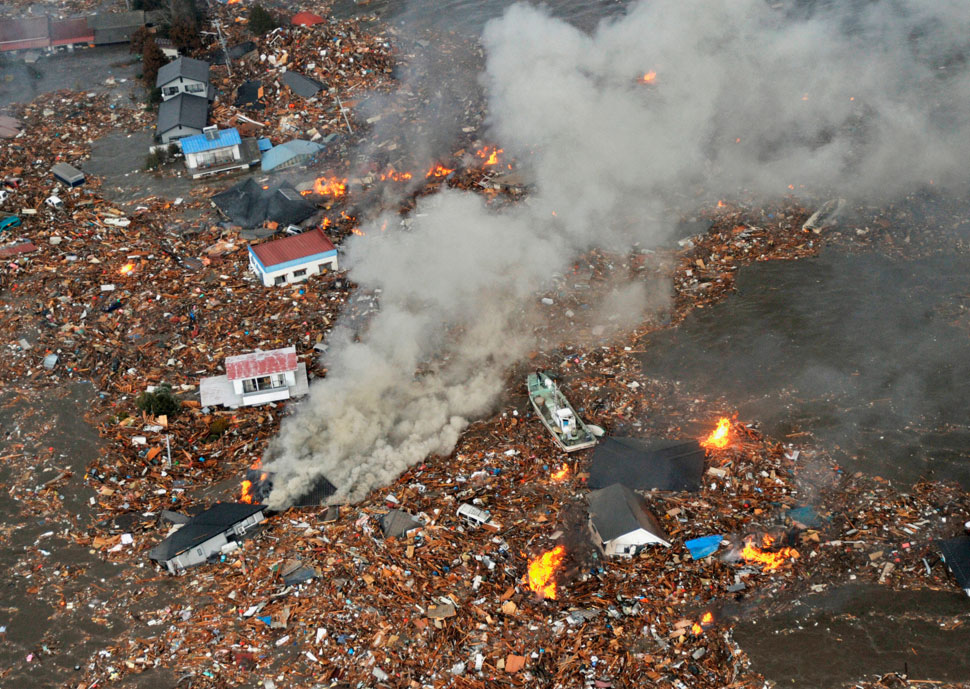 Houses swept by a tsunami smoulder near Sendai Airport in Japan. (Reuters)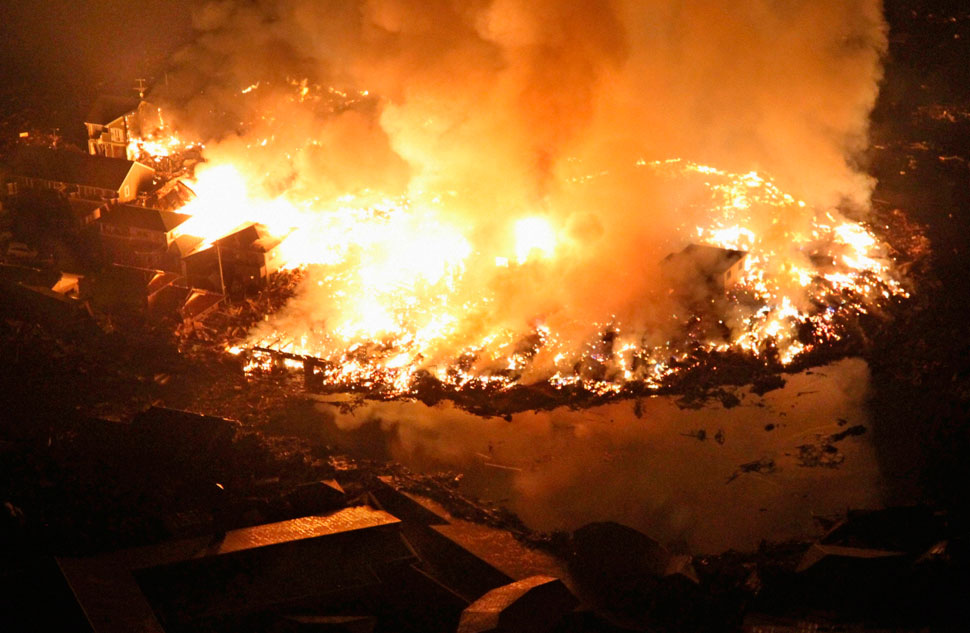 Houses burn at night following an earthquake in Natori City, Miyagi Prefecture, northeastern Japan. (Reuters)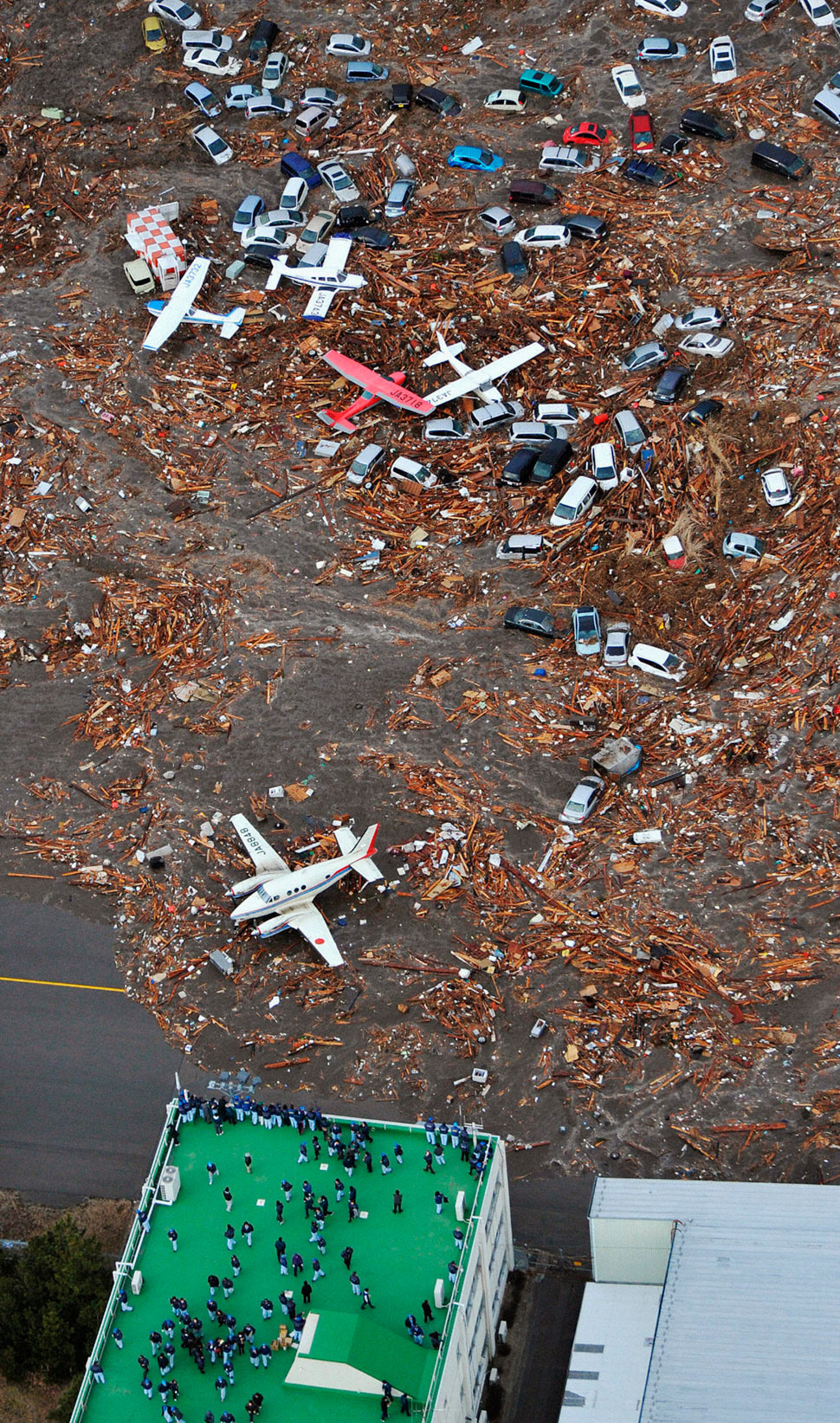 People stand on top of a building near cars and airplanes among debris swept by a tsunami at Sendai Airport. (Reuters)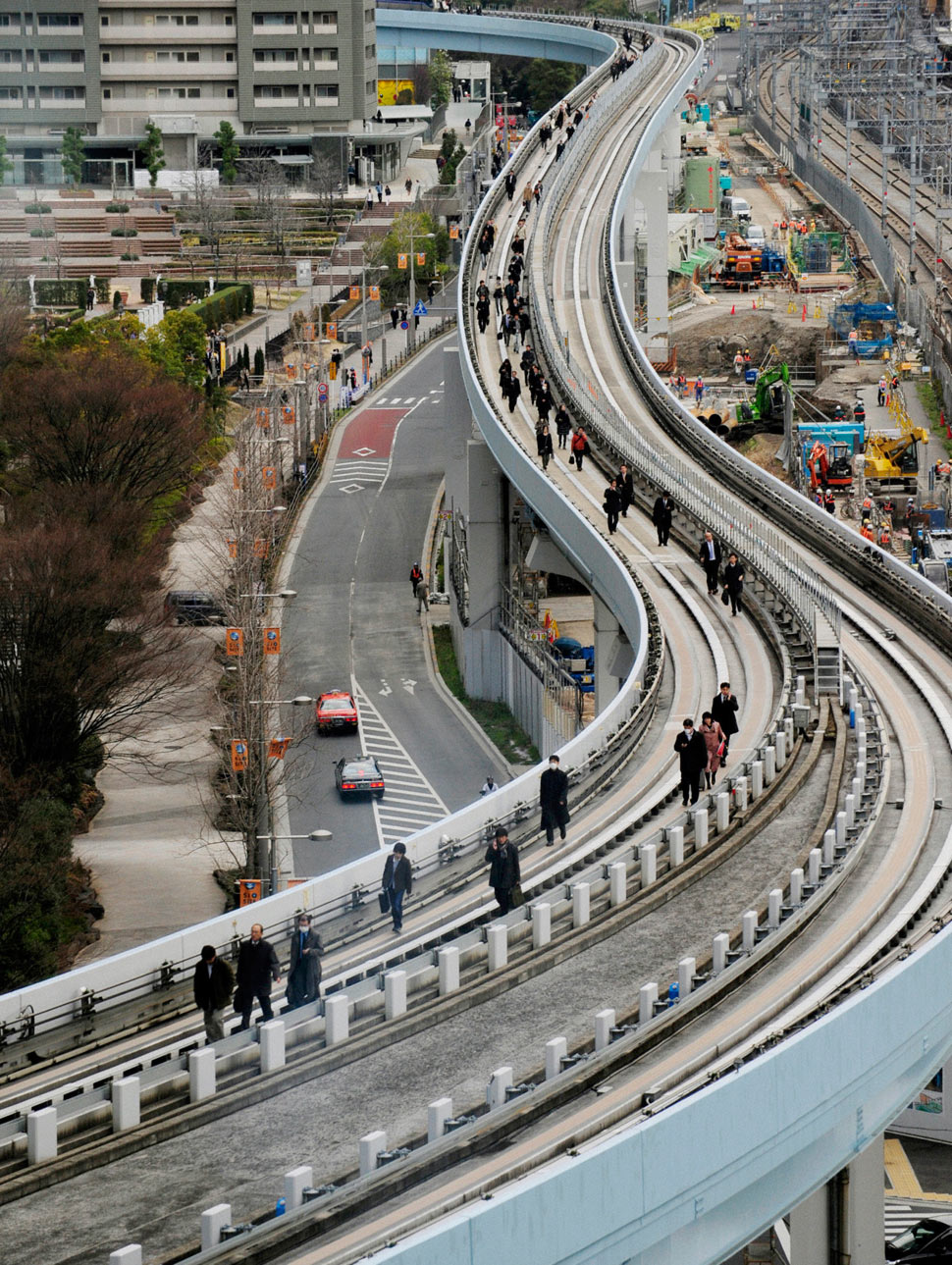 People evacuate along train tracks following an earthquake in Tokyo. (Reuters)
Posted by Larry Doyle on March 10th, 2011 9:44 AM |
How do you view the local cops on the beat within your hometown? I recall fondly looking up to the 'men in blue' as a young boy in Boston. The general admiration and respect for our law enforcement back then certainly did not mean that there were not improprieties occurring. We should not be that naive. That said, the institution of law enforcement itself definitely commanded respect. Can we say the same for those enforcing financial regulations today? Regrettably the record over the last number of years shows significant shortcomings.
These shortcomings at the SEC were supposed to change under the leadership of Mary Schapiro. (more…)
Posted by Larry Doyle on March 8th, 2011 7:09 AM |
How do we measure what is really going on within the housing market? Regularly we see reams of housing data from new home sales, housing starts, building permits, and the Case-Shiller Housing Index. What are we to make of these various indicators?
Is there a common denominator that can be derived and utilized to measure what is truly going on within our housing market? Thanks to our friends at 12th Street Capital for bringing to our attention just such a vehicle. Let's navigate, but bring your boots because where we're going here does not look very pretty. (more…)