Posts Tagged 'Angela Canterbury'
Posted by Larry Doyle on March 15th, 2013 5:17 AM |
Do you ever think that politicians speak out of both sides of their mouth? Well, we know they do.
What do you make of the fact that our wizards in Washington during the current administration have passed pieces of legislation that would appear to be diametrically opposed to actual actions taken?
Standard double-speak, double-act? Let's give credit where it is due to the folks at the Project on Government Oversight for highlighting the "bipolar" nature of our "governments" in Washington via the following pictorial:  (more…)
Posted by Larry Doyle on July 28th, 2011 7:31 AM |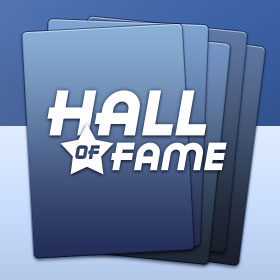 For those who love baseball, summer is not only a time for taking in a ballgame (like today's matinee at Fenway Park between our beloved 1st place Boston Red Sox and the Kansas City Royals) but also for paying a visit to the Hall of Fame.
Baseball fans of all ages love to make the pilgrimage to the hallowed hall in Cooperstown, New York.
Fans of Sense on Cents are well aware that yours truly has inducted worthy and deserving recipients into both wings of our own hall here over the course of the year. Just yesterday, I inducted Muddy Water's Carson Block into the Sense on Cents Hall of Fame.

While I take the boys to the ballpark, I hope readers, both new and old, may like to pay a visit to the Sense on Cents Halls of Fame and Shame a/o year end 2010.
I provided the following ceremonial tribute and induction at the end of last year.
Enjoy!! (more…)
Posted by Larry Doyle on September 18th, 2010 12:14 PM |
LD's edit: Thank you to a Sense on Cents reader, Transparency, for informing us that Senate Judiciary Committee Approves Bill To Repeal SEC FOIA Exemptions.
Thanks to a loyal reader of Sense on Cents for sharing this press release put forth earlier this week. Not that the Republican Party does not have a LOT to answer for in terms of the final Financial Regulatory Reform, but at least on this front, I commend Darrell Issa (R-CA) for introducing this legislation.
Issa Introduces the SEC Freedom of Information Restoration Act

President Obama at Signing of Financial Reform Bill:  "It demands accountability and responsibility from everyone…It demands accountability and responsibility from everyone…And we all win when folks are rewarded based on how well they perform, not how well they evade accountability." (more…)
Posted by Larry Doyle on August 4th, 2010 7:29 AM |
Washington and Wall Street are skilled at utilizing smoke and mirrors to advance their collective agenda. The simple fact is most of our Washington operatives do not understand basic financial concepts. The reality of the situation is that our supposed leaders are content to remain blind to the realities of finance as long as Wall Street continues sending campaign funds their way.
Fortunately, others in our nation take a more impassioned view of the world and aggressively question where Washington often passes. To this end, I thank a friend who shared the following letter highlighted today at the Project on Government Oversight on our new favorite topic about the lack of transparency at the SEC.
This letter is comprehensive in addressing a number of critically important points. Do you ever wish that we could have representatives from these organizations questioning not only our elected officials, but also our appointed officials such as Mary Schapiro? I wish that all the time. Please take a few minutes to ponder the issues embedded in this letter. Ask yourself whom you really believe are protecting your interests.
August 3, 2010

Senator Christopher Dodd
Chairman
Senate Committee on Banking, Housing and Urban Affairs
534 Dirksen Senate Office Building
Washington, D.C. 20510 (more…)